How the La Sapienza Botanical Garden in Rome Implemented a Smart Garden System using IoT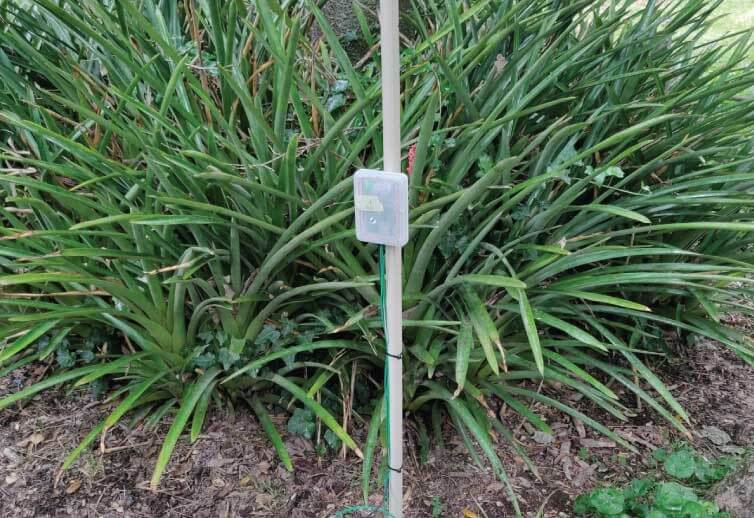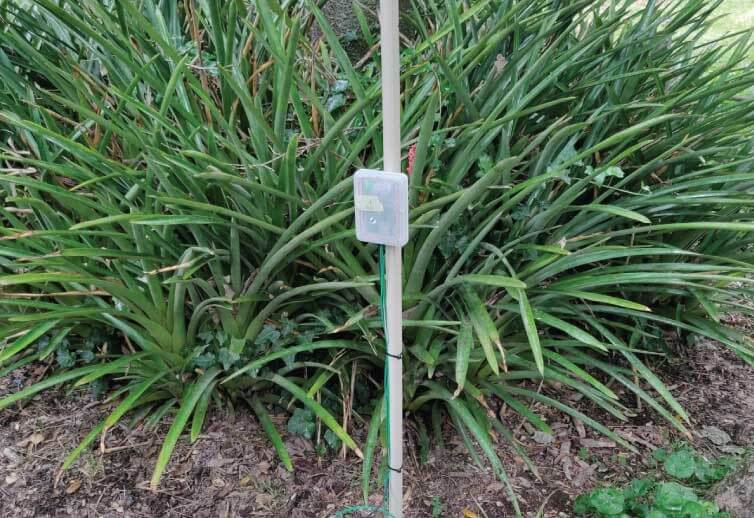 In recent years, the development of Smart IoT sensors has generated a great deal of enthusiasm in the agriculture sector. Smart devices are now being deployed in the agriculture space for data collection to allow for more efficient planning of many important growing and production activities using limited resources, with little to no human intervention. IoT technologies are constantly evolving and improving, and their scope continues to grow with an ever-increasing list of use cases being deployed in the Smart Agriculture space.
Within this growing list of Smart Ag Use Cases, continuous monitoring systems for both residential and commercial gardens are being deployed more rapidly. Smart gardens using IoT are systems that are leveraging the Internet of Things (IoT) to help transform gardening into a smart, dynamic, and often automated process. The key features of such a system are the deployment of Smart IoT devices for data collection, cloud-based analysis, and data-based decision making.
The smart garden project for the Botanical Garden of Rome was born from the collaboration between Unidata, La Sapienza University of Rome, and the DAMA Studio Association.
Unidata S.p.A. is a leading operator in the telecommunications sector. The company operates in three sectors: Fiber & Networking, Cloud & Datacenter, IoT & Smart Solutions and owns an important fiber-optic network of over 2,700 kilometers in the cities of Rome and Lazio.
The Challenge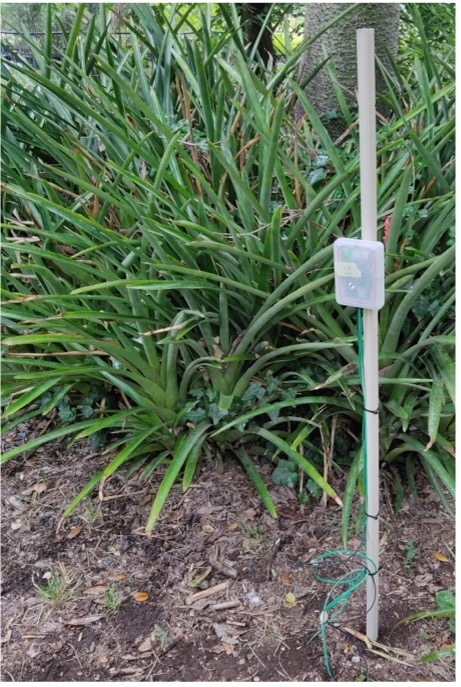 The Orto Botanico dell'Università di Roma "La Sapienza", also known as the Orto Botanico di Roma, is a 12 hectare botanical garden operated by the Sapienza University of Rome. The garden was established in 1883 and today it contains more than 3,000 species, with a Japanese garden, bamboo groves, and a Giardino dei Semplici (over 300 species of medicinal plants).
The challenge was to find the most reliable, cost-effective, and simple-to-operate solution to modernize the Botanical Garden with continuous monitoring capabilities to optimize soil and environment conditions to ensure the garden would thrive and be an ideal growing environment for all of the 300 species within it.
Having over 300 species of plants meant that there had to be different soil condition requirements and watering schedules for different areas of the garden, so a solution was needed to accurately monitor the conditions of the garden in real-time to make smart decisions to optimize plant growth.
The Solution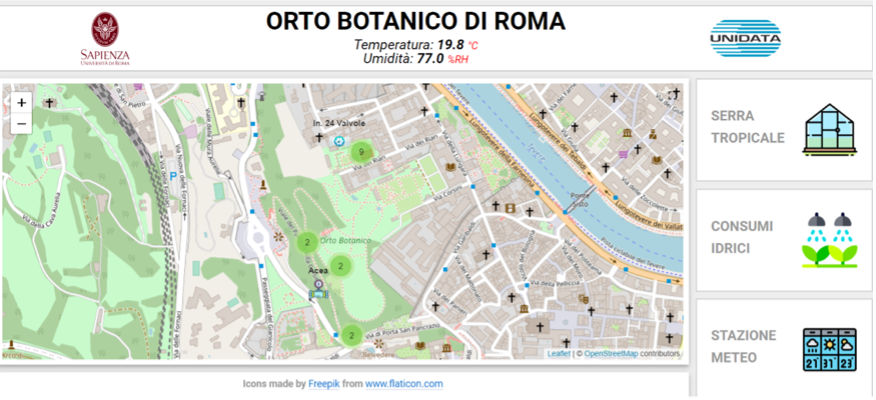 After a series of preliminary surveys, the decision was made to move forward with the LoRaWAN® technology as the best performing, low-cost, and reliable solution that successfully met the needs of the remote real-time data monitoring requirements for the smart botanical garden.
To create a digitized environment within the Botanical Smart Garden of Rome, various sensors were deployed to create the full Smart monitoring system:
Weather station for measuring temperature, wind speed and direction, pressure and solar radiation, mm rain and fine dust
Temperature Sensor & Soil Moisture Sensor
Several dendrometers for reading the growth of the bark of the trees Ceiba Speciosa and Ficus Seria
Devices for monitoring of filing of two water storage tanks
Smart sensors for consumption counting at various strategic points
Devices for reading consumption time and an indication of system pressure.
Unidata is leveraging a suite of sensors deployed throughout the Botanical Garden, one of which being the TEKTELIC KIWI – to effectively measure soil PH-level, moisture level and moisture content, light intensity, and environmental monitoring, and CO2 level. Several devices were also placed outside of the Botanical Garden Greenhouse for:
Detection of soil temperature parameters
Soil surface tension in depth and surface monitoring
Illumination, temperature, and humidity monitoring
Unidata chose the TEKTELIC KIWI to assist with monitoring the Botanical Smart Garden project as it was the ideal solution to streamline and simplify the collection of key soil and environmental metrics for crops. The device provides a straightforward and easy-to-deploy solution for soil moisture content and soil temperature, air temperature and humidity, and light monitoring.
The control dashboard used to display the collected data allows users to get quick feedback on the placement of the sensors on the ground and get information about the sensor values in an intuitive way by providing quick access links to view prioritized data.
Conclusion
The Internet of Things (IoT) has simplified the creation of many Smart applications and remote monitoring has become a quick, simple to deploy a solution by leveraging IoT. Across the Botanical Garden of Rome, Smart IoT devices were successfully deployed and are providing accurate real-time data to help control water consumption, monitor overall plant health, monitor the soil parameters (moisture and temperature), optimize growth conditions, maintain constant environmental conditions inside the greenhouses and display all of this data in a user-friendly application.
To learn more about TEKTELIC's complete End-to-End IoT solutions, please visit https://tektelic.com/ or contact info@tektelic.com
To learn more about Unidata, please visit https://www.unidata.it
To learn more about La Sapienza University of Rome, please visit https://www.uniroma1.it
To be informed about our
latest news 
subscribe to our newsletter