How Does IoT Facility Management Work? Main Points you Should Consider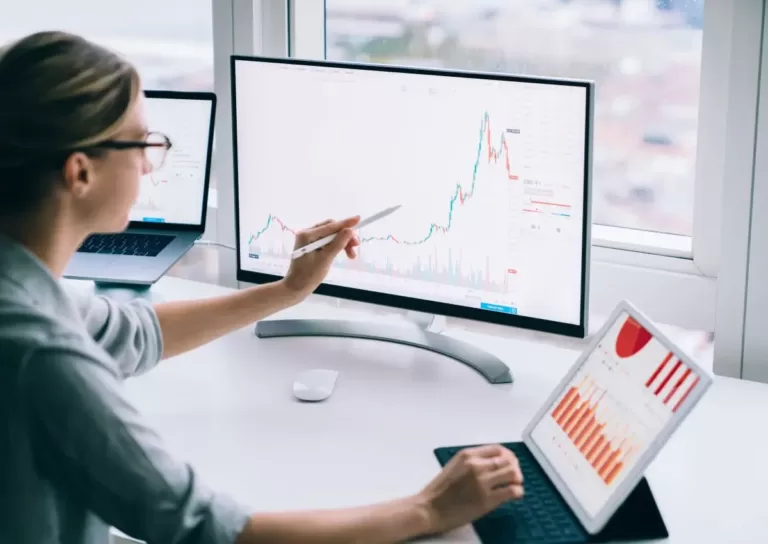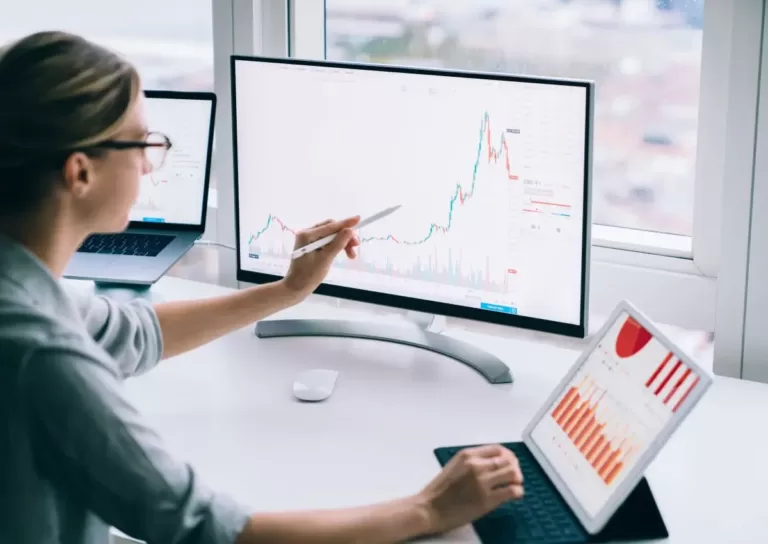 IoT and facility management is a promising tandem that is quickly gaining in popularity. IoT in facility management is based on location awareness, predictive analytics, and machine learning to monitor and control the operations of a building or a factory. Many industries and companies are becoming more efficient because of the revolutionary technology of the internet of things. The IoT tracking solutions are also cost-effective and easy to implement. But what is the precise way IoT in facility management works and what is important for its effective performance? Let's break it down to the smallest details.
Machine Learning
The use of machine learning to manage facility management solutions is becoming more common and for good reason. The possibilities for improved efficiency are endless – as more facilities apply machine learning, the more they'll be able to do and automate. Basically, machine learning in the IoT tracking system significantly prevents system failures and improves data analytics. In addition, sharing real-time data across facilities will help IoT asset tracking software better utilize AI strategies and be more "independent" from manual interventions.
Timely Notifications to Replace Dysfunctional Equipment
One example of the potential benefits of using machine learning in IoT facility management is the ability to detect when equipment needs repair. In other words, machine learning allows for preventative maintenance of facility management software and equipment. By monitoring the environment where equipment malfunctions occur, facilities managers can prepare areas to minimize risk and downtime in building systems. For instance, smart building solutions may include cameras and sensors in high-traffic areas, allowing maintenance professionals to monitor the building from afar and have visually rich reports on hand.
Another benefit of using machine learning to analyze facility data is that it can help prevent costly repairs. There is no secret that buildings lose efficiency over time, and predictive maintenance based on data captured can help facilities management extend asset life. Additionally, machine learning with the visualization tools available can help facility managers plan maintenance to avoid costly repairs and breakdowns. By using historical data, predictive algorithms can forecast when maintenance is needed for an asset.
Noticing Suspicious Behavior Patterns
IoT-based asset tracking system, IoT device tracking program, or functional smart facility software connect to wired or wireless networks and keep track of critical assets. So you can integrate facility management systems to monitor activities throughout a building and eliminate human error.
Based on machine learning technology, environmental sensors help with the security maintenance of existing infrastructure, and help optimize indoor spaces and critical operations. These intelligent systems allow users to view which equipment pieces are available and which are in use. By combining these technologies, the facility management industry can be automated and integrated into a single platform. This is beneficial for the building owner, facilities management, and tenants.
Location-Awareness
Many organizations need to know the precise location of assets in real time for more efficient project management. These assets can range from heavy industrial equipment on the factory floor to critical sub-components or manufacturing tools on the assembly line. Some of these assets are only needed occasionally, while others are delivered on a regular basis. In either case, facility managers need to be able to track their location at any point in their journey to effectively manage processes. In turn, with IoT shipment tracking, the facilities monitoring team will receive alerts if an asset leaves an authorized zone.
IoT tracking devices and location-aware systems are becoming widely used. Researchers have developed a variety of applications that help a facility manager to handle office space, guarantee data storage compliance, and remote monitoring of a facility. For example, using IoT devices, data storage facility managers can access facility-related data at all times. IoT data analytics incorporated into connected systems can also alert users to potential emergency situations near them contributing to smart facility management.
Location Technologies Used
Under the digital transformation influence, traditional building management systems become more sophisticated and facility managers begin incorporating location awareness into their operations. The use of indoor positioning technologies, such as Bluetooth or RFID, can enable facilities managers to track the indoor location of critical assets indoors, while IoT pallet tracking with GPS is usually used outdoors. However, keeping several technologies at one facility requires advanced data systems and communication protocols to synchronize all the data collected.
Fortunately, together with the development of facility management companies, IoT solutions have become way more diverse and some incorporate GPS, Bluetooth, and other technology at once. For example, some of the TEKTELIC products have GPS, BLE, and LoRaWAN technologies at once. One such IoT device is ORCA, which is an IoT tracker attachable to any type of asset on the move. It is a rugged IP67 device, which can operate in completely diverse environments with a temperature range from -40°C to +85°C. The main benefit of this IoT GPS tracking device is that it comprises three technologies and can offer added value services.
Besides, ORCA is low on energy usage and has a battery life of up to 5 years, which makes it a long-lasting solution as well. Plus, speaking about energy consumption, it is necessary to highlight that due to event-based start-up and sleep mode when the device is not in movement and the location doesn't change. Such a work framework results in low operating costs and an effective communication process without energy waste.
This is a great improvement over manual location tracking, which is time-consuming and error-prone. Furthermore, facilities managers will be able to minimize inventory levels, as accurate real-time knowledge of the location of assets can reduce the need to store inventory if it is not actually used.
Cloud Computing
A unified management platform is a critical tool for facilities management. It helps facilities share resources, expertise, and research results, thereby reducing energy and maintenance costs. It also provides the flexibility to manage and monitor various aspects of the workplace, which are vital to the economic and social well-being of a facility.
Remote Access
In addition, cloud-based programs are always-on, allowing access to the most recent version of data. This feature allows for quick updates from the cloud provider, closing security gaps and improving the user experience in real time. So, basically, with cloud computing, facility managers can access work-related data not only at any time but from any point in the world globally.
Scalability
Another major advantage of cloud-based software is its scalability. It can easily expand with a company's team to cover all the resource usage data entries. Cloud-based facility management software allows supply chain managers to access building data without a local server. Additionally, it helps to save on storage costs, where big data servers have to be placed if not in the cloud. Using cloud-based software can provide facility managers with a lot of benefits, such as self-service IoT, risk assessments, customizable data access permissions, and intelligent scheduling tools. The cloud also offers significant cost savings, which are vital for any company or organization.
Increased Efficiency
By harnessing the power of the Internet of Things, facility managers can enhance their business productivity and profit margins. They can also increase energy efficiency, improve work capacity and increase employee and customer satisfaction and loyalty. A customized IoT solution will give facility managers the edge over their competitors as both employees and clients will have the knowledge necessary for effective process operations. For example, when workers know where to find a certain equipment piece and can easily access data on it, the total employee productivity goes up and results in better performance of a company overall.
Artificial Intelligence
Artificial intelligence is also playing an important role in smart facility management. A smart building can use AI software to learn the patterns of typical readings, outputs, and signals. The software can then detect abnormalities and flag them accordingly.
One way AI can improve facility management is to integrate it into the entire process of maintaining and operating a building. This is particularly useful when there are multiple components to a building. The best course of action can be determined by analyzing the data from each system. It can also provide insights that will help improve building performance and sustainability and be used to optimize space utilization and predictive maintenance.
By automating these processes, AI will reduce human error and streamline the workflow. The smart system will be even able to gather employee performance to access which areas have downtimes and what is needed to be improved. Aside from saving time and money, AI can also reduce the need for costly preventative maintenance work. For example, an AI assistant can help manage the energy system at a building by balancing local grid demand. It can also supplement operations teams' abilities by adding new skills and performing certain tasks remotely.
Security
Managing and monitoring IoT facilities requires a sophisticated security strategy to prevent any unauthorized access or data leaks. This requires a combination of advanced safety tools and data protection protocols that address a variety of issues. For example, ensuring the availability and integrity of data is essential. In addition, there is also a need to ensure that services are available and trustworthy.
Security requirements for IoT facilities management are often centered around reliability, availability, and confidentiality. These requirements have similar meanings in traditional IT systems, though they may differ in IoT environments because of the specific nature of security threats. For example, reliability is an important consideration for control, security, and surveillance applications, since facility managers need to access IoT devices all the time. In a retail setting, unavailability of information can cause a business to suffer financial damage or inconvenience for customers, which is likely to result in significant expenses.
Advanced security protocols are crucial for the smooth performance of IoT solutions. There are many types of IoT security threats, and a good security plan can help you manage the risks. One way to protect your data is to limit who has access to it or use other advanced security tools such as fingerprint detection or voice recognition. It's also important to use encryption when transmitting sensitive data to and from the cloud, which might be one of the most affordable ways of protection. Using a LoRaWAN-based IoT system can help prevent data breaches, and the cloud makes it easy to integrate multiple systems and maintain high levels of security.
What Does TEKTELIC have for IoT Facility management?
TEKTELIC develops a wide variety of products for IoT facility management. They include IoT devices, gateways, and end-to-end solutions. First of all, for indoor monitoring, we have a KONA Micro IoT Gateway. It provides connectivity for a wide range of asset-tracking smart sensors and other life safety systems. KONA Micro IoT Gateway is ideal for supply chain management, process monitoring, onsite location, and many other IoT facility management applications. It is a perfect indoor LoRaWAN gateway, which can be deployed with ease and is fully supported by TEKTELIC.
KONA Micro IoT Gateway is a LoRaWAN gateway designed for industrial and enterprise use. It provides highly reliable LoRaWAN network service and is equipped with Ethernet and 3G/4G connectivity. It also supports a fallback mode with 4 hours of backup if the Ethernet network is unavailable.
We should also mention SPARROW, a perfect choice for locating assets indoors (in the office, warehouse, enterprise, and even at home). It provides a wide range of features to improve IoT facility management, including asset geolocation within a facility. SPARROW also includes an accelerometer, enabling it to send periodic updates while stationary and more frequently when it's on the move. It results in longer battery life of up to 5 years.
Summing up
Smart sensors are a great way to monitor multiple assets within a facility. This helps you identify trends and minor problems in real time and streamlines compliance with standards. In addition, smart sensors can help you track the number of different assets, enabling you to identify trends that may indicate future problems. Usually, IoT-based tracking system include robust hardware, and mobile and web applications. It also must have machine learning technology, be connected to the cloud, provide location updates, and ensure a high level of security.
Location-aware IoT technology is relevant to a range of industries such as retail, healthcare, and other spheres. In a hospital setting, location-aware devices can be helpful in finding the necessary equipment. In retail, smart trackers help optimize the supply chain and overall operational processes. By monitoring the location of the assets on-site, any facility can ensure that they comply with health standards, are in stock, and are properly stored.
TEKTELIC devices, in turn, are developed to fully integrate into new or existing network infrastructure and can be customized to suit your specific needs. So, if you are interested in automating facility management and asset tracking, be sure to contact our sales team for more details.
To be informed about our
latest news 
subscribe to our newsletter