Main Benefits of Automated Asset Tracking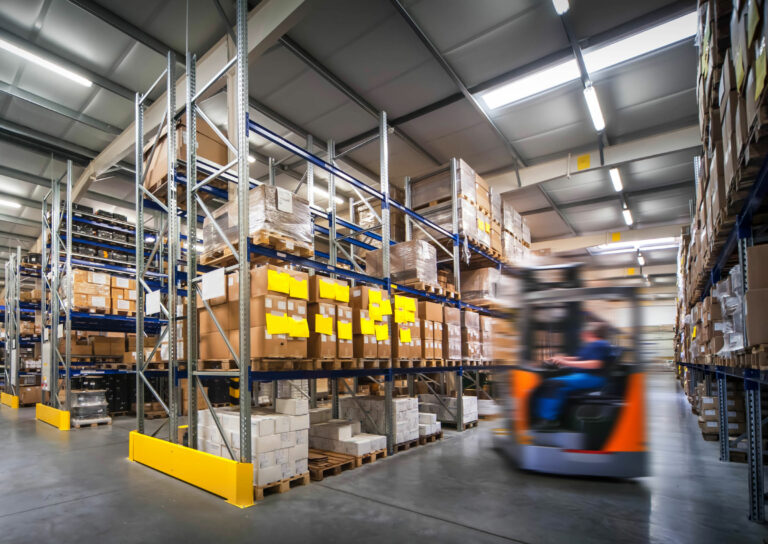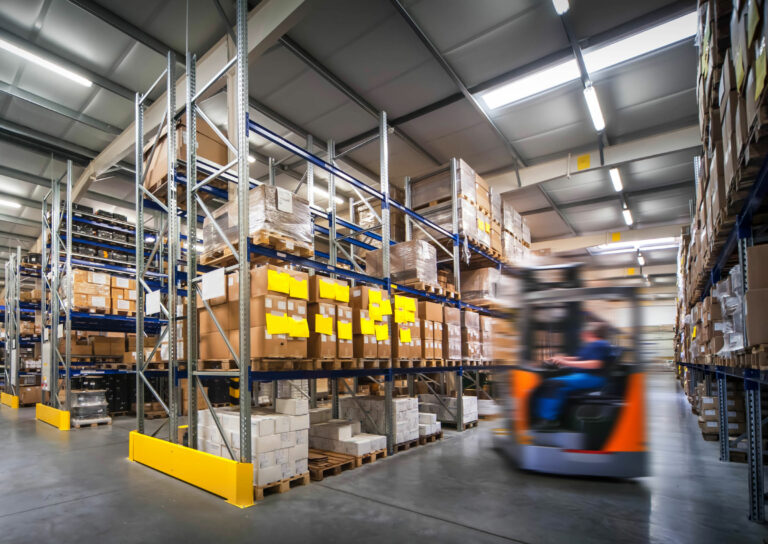 There are many benefits asset tracking can bring to different areas of inventory processes and they vary widely depending on the field. It can help prevent theft of physical and virtual assets (invgate assets, powered down assets, or simple equipment pieces), improve operational efficiency, and ensure compliance with managed assets in physical and desktop workspaces. With very accurate information on existing asset management systems, enterprises can improve asset usage limited reporting capabilities, and maintenance costs. These benefits are not all immediately apparent, though, and in order to understand the benefits of asset-tracking systems, you need to get to the point of how asset-tracking IoT solutions actually work and how they can affect the entire asset lifecycle.
How Does Asset Tracking System Work?
The technology behind automated managing assets is simple and easy to use. As a rule, it uses APIs to gather sensor data streams from different locations. The software automatically processes these signals to determine where assets are, the signal strength, and time-stamping information. After that, the asset management system gathers data on portable devices and physical assets, creating a virtual perimeter, which includes asset-specific metrics and asset performance information to centralize data for future use. It can also manage assets that have been disposed of or should be replaced, sending an immediate alert to the end-user and giving the necessary insight to business assets. The information it gathers in the centralized system can be analyzed for insights that can improve business efficiency and be handy in the need for asset recovery. You can optimize inventory levels, order specific equipment, and even optimize orders with such an asset usage system.
1. Helps Prevent Theft
At Office and Stock Environments
Computerized asset management software is a vital tool in the fight against theft, particularly when off-site equipment is being transported. Assets often lack adequate physical security, making thefts more likely at insecure work sites. IoT-based GPS tracker, in turn, can be used to monitor the most valued assets and receive location updates at pre-determined intervals. IoT tracking sensors also provide valuable documentation for theft investigations. Businesses can utilize geofence alerts to reduce the impact of theft as they will be able to instantly locate missing tools and determine if they need replacements.
Asset management suit software can also help protect large or medium businesses from loss. It can alert asset managers to lost valuable assets or devices that are being used during the unauthorized time period. Moreover, asset-tracking IoT devices require minimal power consumption and are easily hidden in the interior. IoT tracking system can help deter theft and increase efficiency of an organization. Scanning technology also reduces costs by eliminating mistakes, damage, and losses.
At Construction Sites
Construction companies face similar issues. The theft of construction equipment can affect hundreds of millions of dollars each year and initial investments will not pay off. Only a quarter of stolen equipment is ever noticed to be lost, making it a prime target for thieves. With such a high risk for assets to be stolen, IoT tracking devices and monitoring systems are more than necessary to mitigate the problem. IoT tracking applications provide real-time data, which can help owners identify theft before it happens. They can also provide the owner with a record, keeping asset information, movement history, and history of tracking maintenance performed. Besides, with the asset tracking IoT platform, if any asset tracking processes go in a non-standard way, responsible employees will be immediately reported.
Apart from theft prevention, the use of asset labels can also help locate equipment on construction sites. Tag filtering capability can be used to prove ownership of assets as it is easy to integrate seamlessly into a database for clear inventory control. Asset tracking technology is crucial in reducing the problem of missing items as it enables fast search based on usage history, last location, and purpose. Digital tracking inventory platforms also use tracking data to streamline asset management features. The software can be integrated with existing systems in construction management and resource planning systems, so all maintenance records could be found in one place.
2. Makes Maintenance Scheduling Easier
Know Assets Condition
Using IoT asset tracking to monitor equipment will make maintenance scheduling easier, and it will ensure that you have up-to-date information on the condition of assets. An asset-tracking solution, IoT system, and asset-tracking work platform can also help you create inventory-tracking orders, assign tasks to employees, and keep track of their progress. By automating the process, you will avoid costly errors and keep your assets in the best possible condition.
Simplify Planning
With IoT device tracking, you won't need to worry about overstocking or missing inventory. You can access vendor information, generate work orders, and plan your work cycles with ease. These software tools also integrate with legacy systems and allow you to customize your software to fit your needs. You will no longer have to rely on spreadsheets for asset tracking and be able to focus on executing effective preventive maintenance schedules, without having to worry about equipment tracking.
IoT asset-tracking devices are essential for businesses that need to maximize their efficiency. They eliminate the need for manual asset tracking, reducing employee labor and human intervention. They also provide a holistic view of all assets, allowing proactive asset management and better profitability. In addition, the analytics provided by IoT devices can help in forecasting lead times and inventory levels. This data can help businesses determine how long it takes for assembly lines to produce parts. It can also identify bottlenecks in the production process and asset management software development. If left unchecked, such bottlenecks can cause delays in the manufacturing process at some given time amount. Additionally, IoT-based inventory management solutions can help businesses forecast weather patterns and other factors that may have an impact on logistics for better planning.
Improve Decision-Making
The software allows you to drill down to understand what causes certain results. You'll also be able to generate real-time pre-built reports for your maintenance department, highlighting issues or unplanned jobs to establish a certain learning curve and easy connections with the right stuff. Asset data gathered on reoccurring and fixed assets helps you find trends and make better decisions. Once you've established your goals, you can use your data to determine how to reach them. With the right technology, you can streamline operations and improve results.
When you use asset tracking software for maintenance, you'll get an overview of every asset's condition and maintenance history. You can link equipment to vehicles and make an audit trail of all asset assignments, which will allow you to have informed decision-making. Smart tracking also allows you to hold your team accountable for any equipment that is lost or damaged. With a streamlined system, you'll stop budget leaks and streamline scattered processes.
Accurate data on the status of company assets is crucial for decision-making. This system creates a system of checks and balances that discourages the misuse of company assets and minimizes losses. If implemented correctly, asset tracking systems can help businesses increase productivity and account for time savings.
3. Helps Ensure Compliance
The use of a tracking system is a network discovery and is essential for ensuring regulatory compliance. Compliance risks, especially with heavy-duty assets and potentially dangerous equipment can lead to associated costs and problems with asset utilization. A smart asset tracking system is a must for any business that uses potentially hazardous equipment. It helps avert theft, increases accountability, and assists in recovery. Moreover, it helps businesses to stay compliant with government regulations. Using an asset management system makes compliance reporting much easier and more precise, without accidental mistakes, which may arise due to the "human factor".
As a business, it is essential to keep up with the latest trends and regulations. To remain competitive, companies must find innovative ways to save costs and increase profitability. By utilizing automatic tracking, companies can effectively manage expensive inventories. Not only does it help ensure compliance, but it also helps reduce costs as the assets will be properly maintained.
4. Reduces Time Needed for Tracking
Asset management solutions help to reduce the manual efforts needed by employees to update logs. They also reduce the amount of time it takes to update logs. As a business grows, its inventory can grow with it. If it becomes too big, it can easily be upgraded to a larger asset-tracking solution. Eventually, this tracking software can expand to accommodate the growing needs of the business. With the Internet of Things, you can start by tracking only a few assets in your inventory and gradually increase the number of assets.
Companies in industries where the equipment is relatively non-visible have to monitor their assets even more accurately. Hotel chains, for example, have dozens of buildings to maintain. Even their IT assets are crucial for the safety of customers. Hence, it is important for accounting managers to keep track of all assets in real time. The information provided by automatic asset tracking systems helps them make informed decisions fast without extra time spent on data gathering from different sources. It also keeps the company in compliance with regulations.
5. Improves Operational Efficiency
Using automatic asset management software can make inventory management easier. By using software that tracks assets in real time, you'll be able to track them easily and retrieve data whenever necessary. Additionally, with smart asset tracking, you can alert authorities to the situation if necessary, as well as contact the driver. All of this can save you countless hours of headaches and time-consuming paperwork. The possibility to track assets remotely makes it even more convenient for you to focus on the most important tasks.
When it comes to asset management, the best way to maximize profitability is to keep track of the equipment. This way, you can make data-driven decisions about how to keep assets in optimal working condition. Plus, asset tracking also helps you prevent unplanned downtime and save money. And since assets can be costly to manage, you can increase their longevity and decrease your costs with the right asset-tracking software.
Besides improving operational efficiency, it can also cut down on errors. Manual asset tracking involves spreadsheets and can cause data entry mistakes. With a smart asset tracking system, you can update all of the information automatically and reduce human error. With an IoT GPS tracking device, you can track your assets within a few miles, and can even pinpoint their exact location. That way, you can maximize your profits.
What Can TEKTELIC Offer for the Automated Inventory Management?
TEKTELIC Communications Inc., a leading LoRaWAN IoT Gateways, Sensors, and Solutions manufacturer, is constantly expanding its portfolio to include customized applications. With solutions for the most common global ISM frequency bands, TEKTELIC's products address a wide range of vertical application needs, creating a wide range of asset-tracking IoT use cases.
TUNDRA
For example, the TEKTELIC case for vaccine storage shows how we can satisfy cold chain monitoring demands in terms of asset tracking. In this use case was used TEKTELIC TUNDRA, which can monitor assets in extreme temperatures from -40°C to +85°C. It also measures temperature and humidity in the storage, giving you the ability to control the environmental conditions, and adjust them in accordance with the storing requirements. In addition, TUNDRA has an extensive battery life of 10 years, making it a significant investment. It can be easily used to determine an asset's location when this asset moves and provides remote access to reports through mobile devices.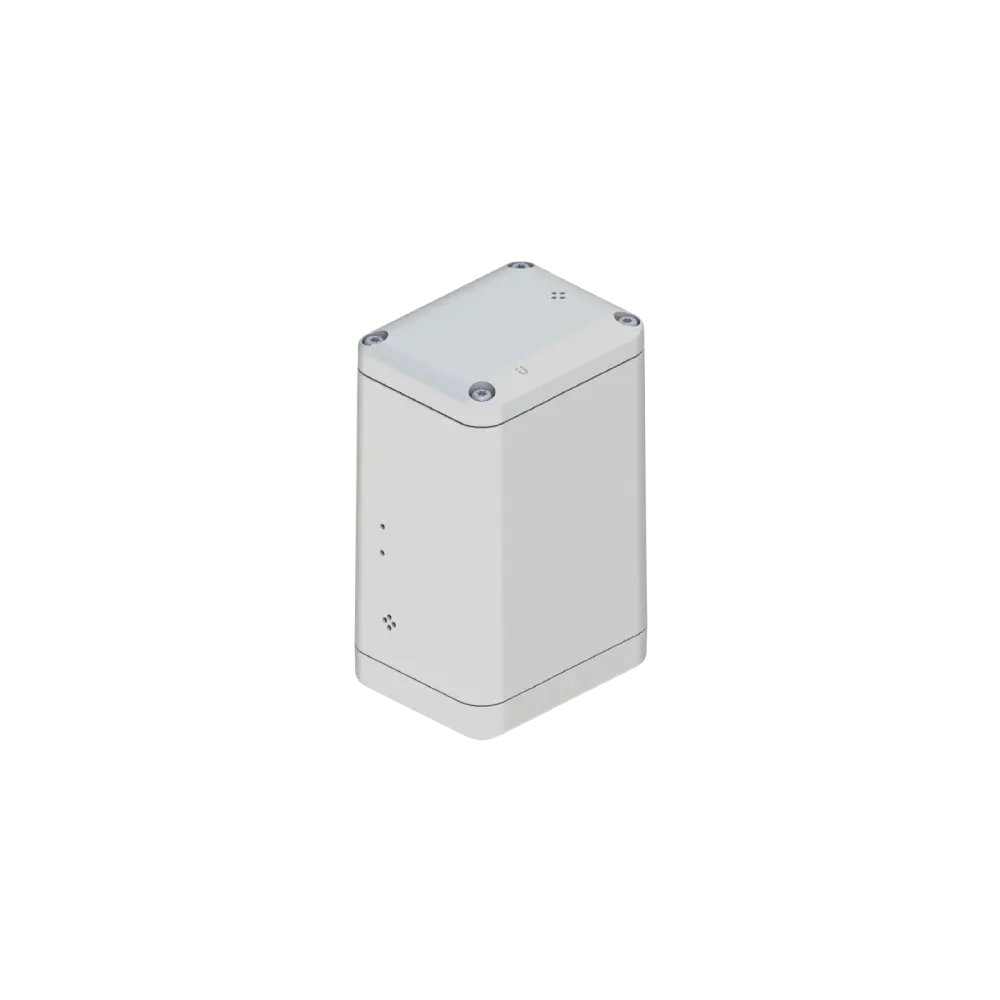 SPARROW
The other device useful for tracking the assets is the TEKTELIC SPARROW, which can help you track any of your assets using the LoRaWAN network and BLE. With SPARROW you can track even the smallest of your locally deployed physical assets since its small factor allows for diverse deployments. With SPARROW the problem of misplaced assets can be solved once and for all as it is capable of tracking multiple assets at once if attached to big boxes or packages.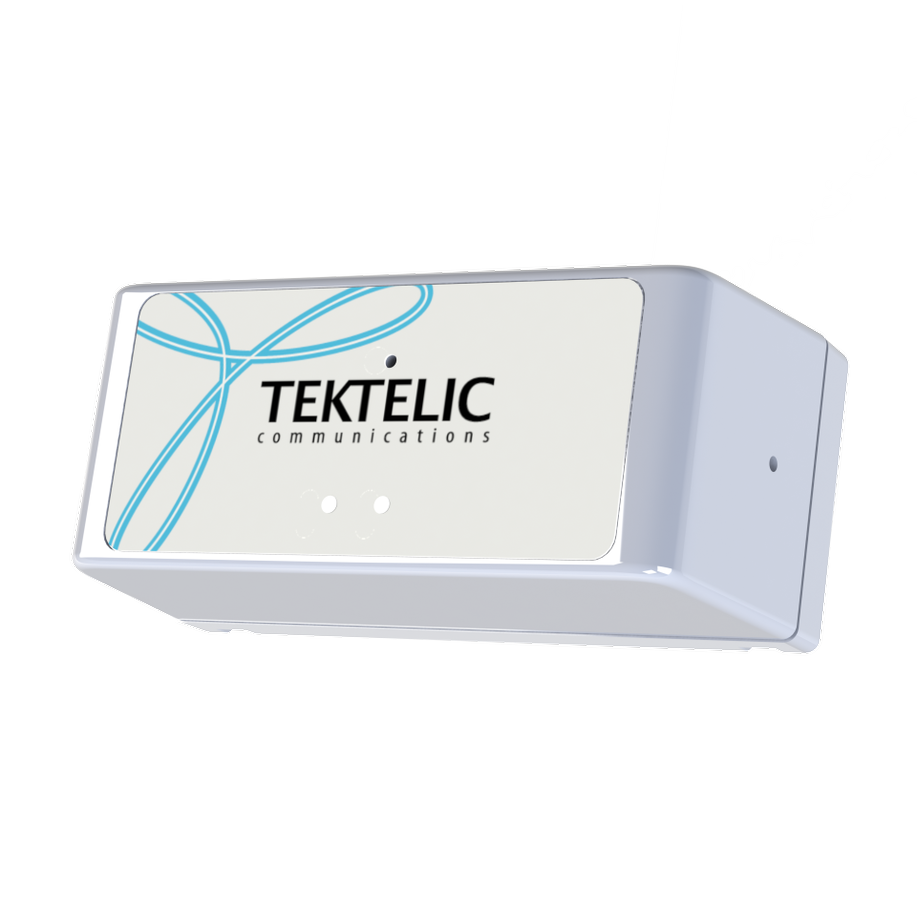 Besides, it has an embedded accelerometer, which contributes to event-based start-up, minimizing unnecessary battery usage. You may enjoy the operability of this device without any issues for 5 years as well, so the price for a device will be paid off many times during these years. It can become a part of any asset management solution or asset management suite without the need to use increasingly complex cloud technologies.
LOCUS
It is important to note that many tracking IoT network devices, can be accessed through the LOCUS Application, which has an easy-to-use interface that can help you with the automated detection of assets' real-time status, custom reporting, scheduling reports, and loss prevention. In order to add any asset to the app, you can use the technology of barcode scanning or secure QR stickers, QR codes, or even simple entering of a serial number. It is extremely easy to add assets to the application and set up a report generation software usage tracking, so you can accurately calculate how many assets you have in stock and how many you need to order for the smooth operation of the supply chain. Other pros, mobile app has is the ability to search tracking devices by serial numbers in less time than similar applications provide. This app will save you time and cash, as cloud-based storage will provide you with access to the equipment location remotely, at any time and any place.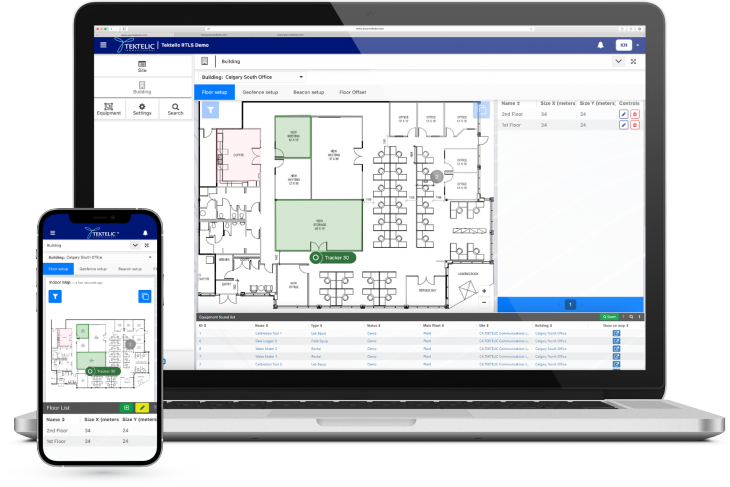 TEKTELIC's innovative Internet of Things products have proven to be a success. With a variety of product options ranging from industrial automation to smart cities, TEKTELIC is on the cutting edge of IoT connectivity. Asset management, in turn, is a sphere applicable to any area and that's why we are sure that any of you can benefit from automating asset management. Advanced reports accessible right from your mobile application will save time and funds contributing to the best value for your large, medium, or small business.
Considering the number of benefits of asset tracking with IoT, you should stop wasting time and money on manual tracking and TEKTELIC can give you a hand with that. Just contact our support team, ask all the questions you are interested in, and start using IoT!
To be informed about our
latest news 
subscribe to our newsletter