How to Make your Building Smart? A Step-by-Step Guide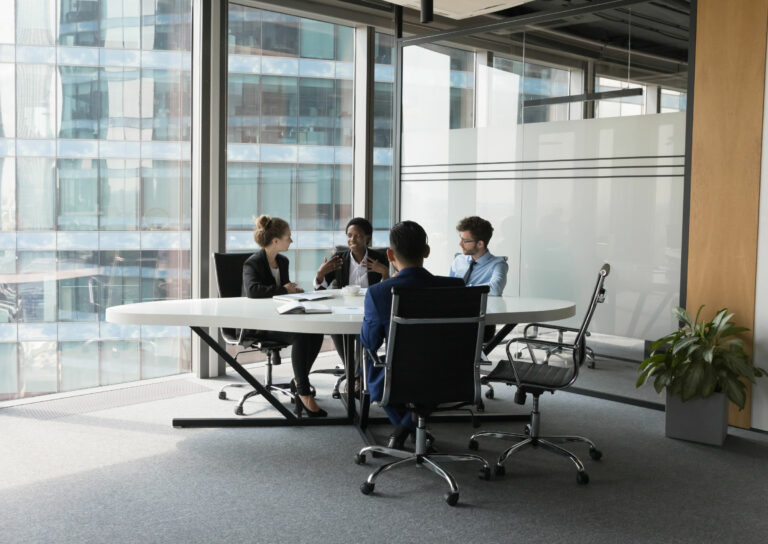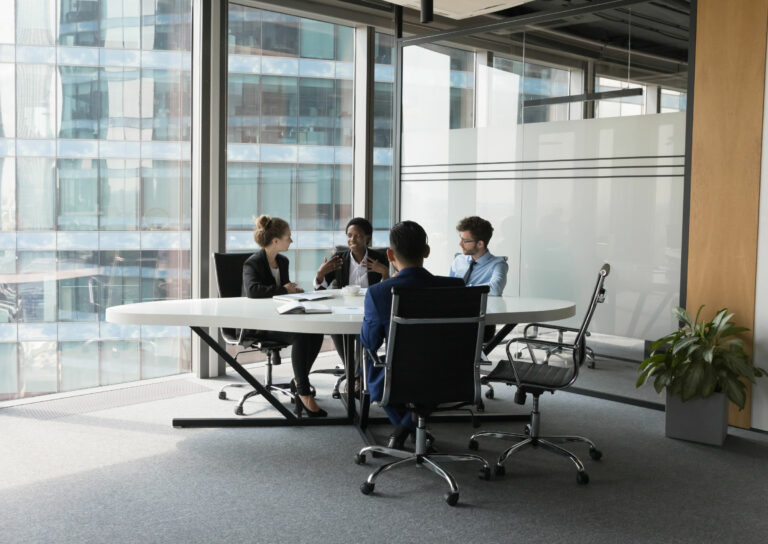 The key to making your building smart is by using IoT technology. This is the key to optimizing its performance and enabling with benefits building automation brings. By automating certain processes, IoT technology can help save energy and reduce energy costs. A simple example of a Smart Building is a hotel, which uses technology to monitor occupancy levels and reduce wasted energy. Many hotels have started implementing this concept, which has many advantages, and now many buildings also started to do that. For example, a smart building system can display to residents when rooms are empty, which is useful in decreasing energy bills. What is more, these technological decisions can be applied at offices and common residential areas.
A Smart Home differs from the common one by continuous generation of data. This data is also analyzed in real-time, providing the user with the most effective solutions. This monitoring can help automatically adjust conditions throughout the building, resulting in increased efficiency and tenant satisfaction. It may include such smart building technologies as smart plugs, smart bulbs, smart thermostats, and others similar to google home devices. A resident, a homeowner, or an office manager, all of them can benefit from using such a technology.
What is a Smart Building?
A smart building is a space managed by smart building technology sensors. Its temperature and lighting can be controlled through the remote control. Smart building technology also has access to weather data, which can be really useful for its residents. For example, if a resident needs to go out, when it is going to be raining outside, such a system will remind him/her to take an umbrella. These devices can be programmed to control the temperature, lighting, air conditioning, and other elements of a building.
A smart building is a connected place that follows voice commands, screens the latest news, and transmits all the data collected through the Wi-Fi network. This technology collects information about the environment and uses it to optimize device controls. Smart devices can also send and receive data, which helps in monitoring and maintaining energy. A technologically advanced building can be used to automate multiple tasks and monitor energy use. In fact, a single connected device can even monitor and control many different elements of a building.
A smart building uses IoT to collect and analyze data. The data is collected by low-cost sensors and can help you achieve certification standards in energy efficiency, indoor environment, and indoor air quality. Having the relevant information about smart building solutions is crucial to the success of a building. That is why it is so important to apply smart building systems only after their consideration from the various aspects.
Why do you Need Smart Building Technology?
More Comfortable and Eco-Friendly Life
Smart buildings are becoming more efficient and comfortable. The technology has made it possible to connect all of the building's systems and reduce energy costs. By incorporating IoT technology, buildings can also help you improve the way you live your life, reducing your ecological footprint and increasing productivity. With IoT technology, you can improve the way you live and work. You will be able to make the most of your space and make your building more functional than ever.
Decreased Costs
While you may not be aware of it, technologically advanced buildings can be a good investment for your business. These buildings can help you reduce energy bills, decrease general costs, and even reduce waste. By understanding people's habits, you can optimize space and save money. In addition to these benefits, such systems can also help you run your building better for staff. The data collected by the security system can be used to turn off lights when no one is in the building, reduce cooling and save on utility bills. Besides, you can easily install low-cost sensors and monitor the performance of your HVAC equipment. As you may see, the incorporation of IoT sensors is much better than the integration of simple google assistant.
Smart Buildings Guide
To convert your building into a smart one, you have to integrate a range of smart technology devices into your house. First of all, to make a building technologically advanced, it is necessary to install different devices, such as a smart plug, smart speaker, HVAC system, and other IoT devices that are cost-effective and can constantly collect data through a Wi-Fi network. Then, there is a need to set uninterrupted access to the smart home system for all the residents of the building. It is an especially important step for commercial buildings since there are a lot of users, who need to access these devices simply using a smartphone app.
1. Establish Smart Lighting System
The smart lighting system is a lighting control framework that lets you adjust the color of your lights or set them on a schedule. These systems are perfect for home and office environments and can be controlled from anywhere in the house, including your mobile phone. Smart building IoT sensors can communicate with other connected devices in your home using a variety of protocols and communication channels. This makes IoT applications in smart buildings a great choice for anyone looking to automate their lighting.
To set up such a system, building owners will need a smart home hub, gateway, and base station. Wi-Fi and Bluetooth devices can be used without a smart home hub, but for most lighting systems, a hub is required. The hub acts as a data coordinator and establishes a connection between the smart bulbs and the lighting system. In addition, you'll need management software, which gathers and analyzes all the data generated by your smart building system using IoT. As soon as this network is established, you are on the safe side of using your lighting effectively.
IoT technology is a way to automate your lighting, using wireless connections. This smart building technology uses a microprocessor to control the LED array based on inputs from connected sensors. This means you can install a light bulb that turns on when you enter a certain room and achieve the sustainability goals due to wise energy use. Once you've installed the lights, you can use the app on your phone or use your voice assistant to make your control application more convenient. The main thing is that you can easily control all your lamps using one device.
2. Incorporate Environmentally Friendly Solutions
The incorporation of smart building IoT systems may be a great contribution to environmental impact. IoT solutions are usually work using a low power supply and can positively impact the future of our planet. In case you incorporate environmentally friendly devices into your smart home, you will not only save money but also bring benefits to the environment.
The technology that IoT devices use can lower your operating and embodied carbon emissions. By integrating IoT into your existing infrastructure, you can cut your electricity bills and increase your company's profitability. By eliminating wasteful power expenses and increasing energy efficiency, you can also reduce your carbon footprint. Moreover, smart buildings and IoT environmental solutions are eco-friendly and can improve the reliability of electric grids.
The use of IoT technology can reduce the energy usage of interior and exterior lighting. It can also minimize the overall energy usage of a building. It can be really noticeable in large-scale companies that own big spaces for work. In addition, environmentally advanced devices can help companies reduce the carbon footprint of their facilities.
Actually, the transition from a common building to a technologically-advanced one can significantly reduce the expenses on power by leveraging operational technology. The technology can also be used to customize the environment for people within a certain building. For example, for different rooms, it is possible to set certain features for humidity levels, temperature, and even musical accompaniment. Smart home technology is designed to reduce the amount of power used in buildings and reduce the carbon footprint of the owners and tenants.
3. Create a Network of Smart Building Solutions
For the most effective use of smart building technologies, it is necessary to connect them to each other and to the one main server. A smart home can be actually considered smart only in case there is a range of smart building IoT use cases within a single building, working, or living area. It is no doubt that smart speakers, google assistant, security sensors, and air quality sensors can work effectively on their own. However, with an established network, they will bring the automation of processes to an ideal level. To connect all the smart home devices to each other, there is a need for a central hub that connects them to the Internet. Smart building using IoT with a reliable network allows the smart home devices to communicate with each other. It is equally important for big companies, small or medium-sized business, residential rooms, and even smart cities.
TEKTELIC Solutions for Smart Building Systems
Why us?
In the era of technologically-advanced buildings, integrating innovational technologies into buildings is critical to a business's success. TEKTELIC devices and sensors have a number of benefits for both the business and the employee.
The first benefit is the ability to increase productivity because everyone in the office can work from anywhere and from any device. The second is the ability to improve employee safety because of security tracking devices, or other safety-oriented smart home systems. In some instances, technologically-advanced buildings can detect smoke and fire, and send a warning to employees if a fire is present. Such an example represents the real importance of smart home systems. The other example may be that smart buildings IoT can even help prevent a loss of inventory by monitoring for suspicious activity.
TEKTELIC's products are perfect for smart buildings because of their flexibility and low cost. They are easy to deploy and can be used for various building applications, including smart home, office, building management, and other spheres. Moreover, the TEKTELIC products enable customers to leverage their existing IT infrastructure and build new ones. These technologically-advanced devices are highly flexible and can be implemented in numerous global frequency bands.
Our Devices
Definitely, the main device TEKTELIC offers for a technologically innovative building is VIVID. This sensor measures temperature, light, humidity, open/closed doors, and motion. We already have proof of its working abilities and a successful partnership.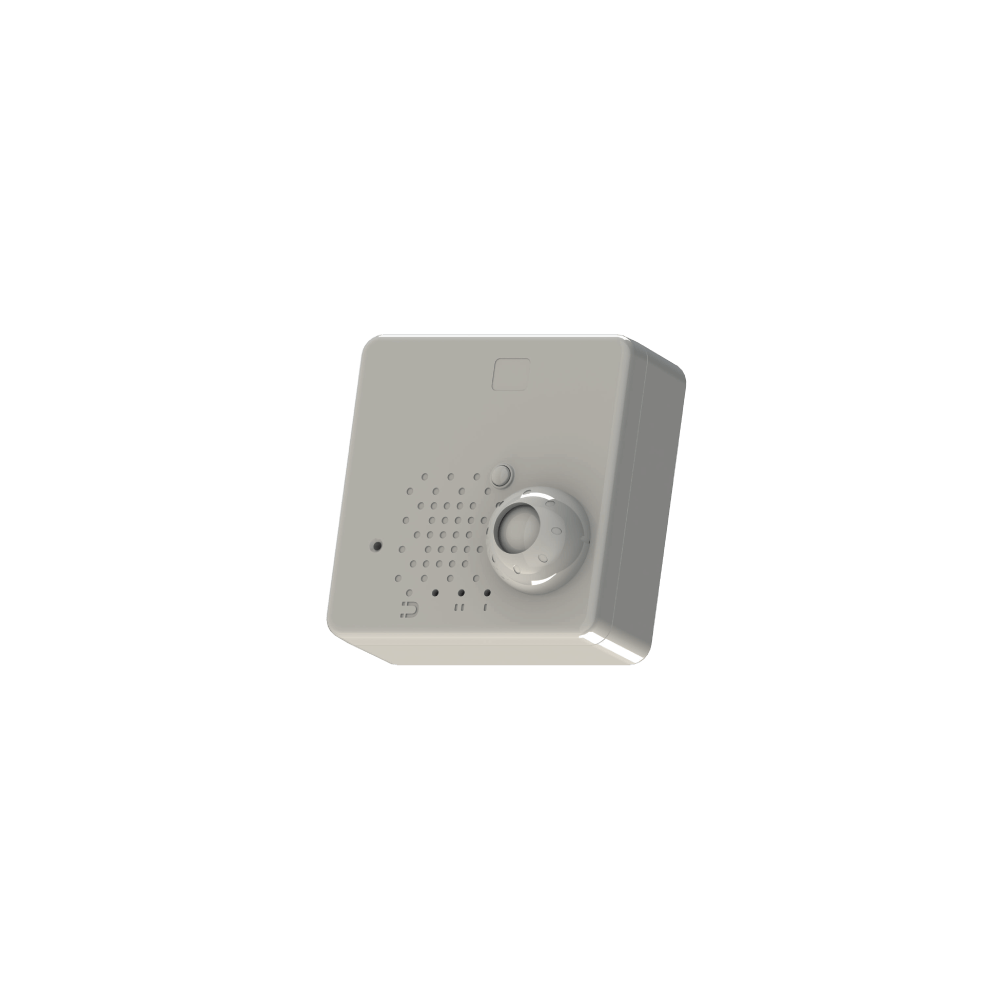 MClimate together with TEKTELIC has partnered to bring new technologies to the smart building market. This joint offering includes the KONA Micro IoT Gateway for deep indoor coverage, multifunctional VIVID, and MClimate Vicki smart heating controller. In tandem, VIVID and Vicki device successfully collect necessary data from rooms and send it to the cloud systems where it can be accessed and controlled.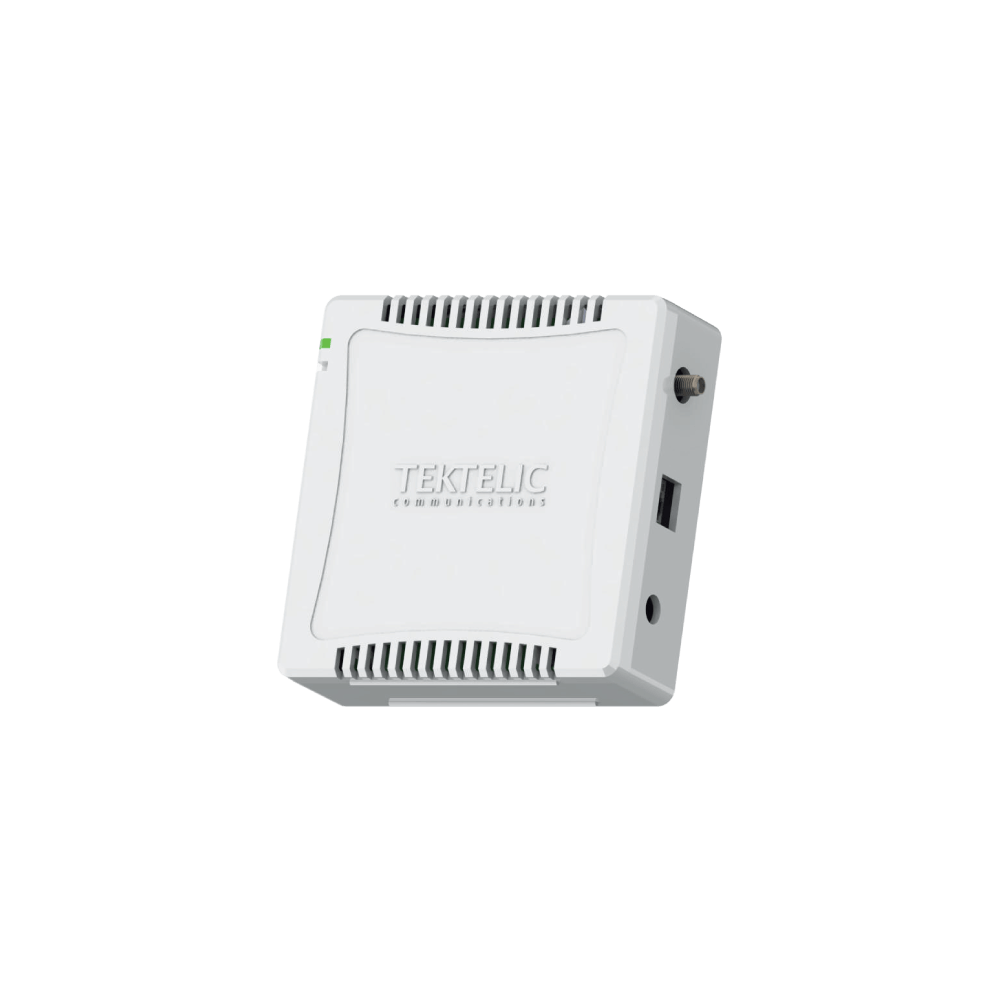 Recently, TEKTELIC has introduced a brand new BREEZE-D device to the market. BREEZE is a CO2 monitoring solution, which is compact in size and easy to deploy. It is paired with an E-ink Display tablet, which updates measurements every minute, keeping you updated about CO2 levels, humidity, and temperature in the room. Long battery life of up to 10 years together with the operational capacity to work in temperatures from 0°C to 60°C make this device perfect for your home environment, commercial building, or even educational space.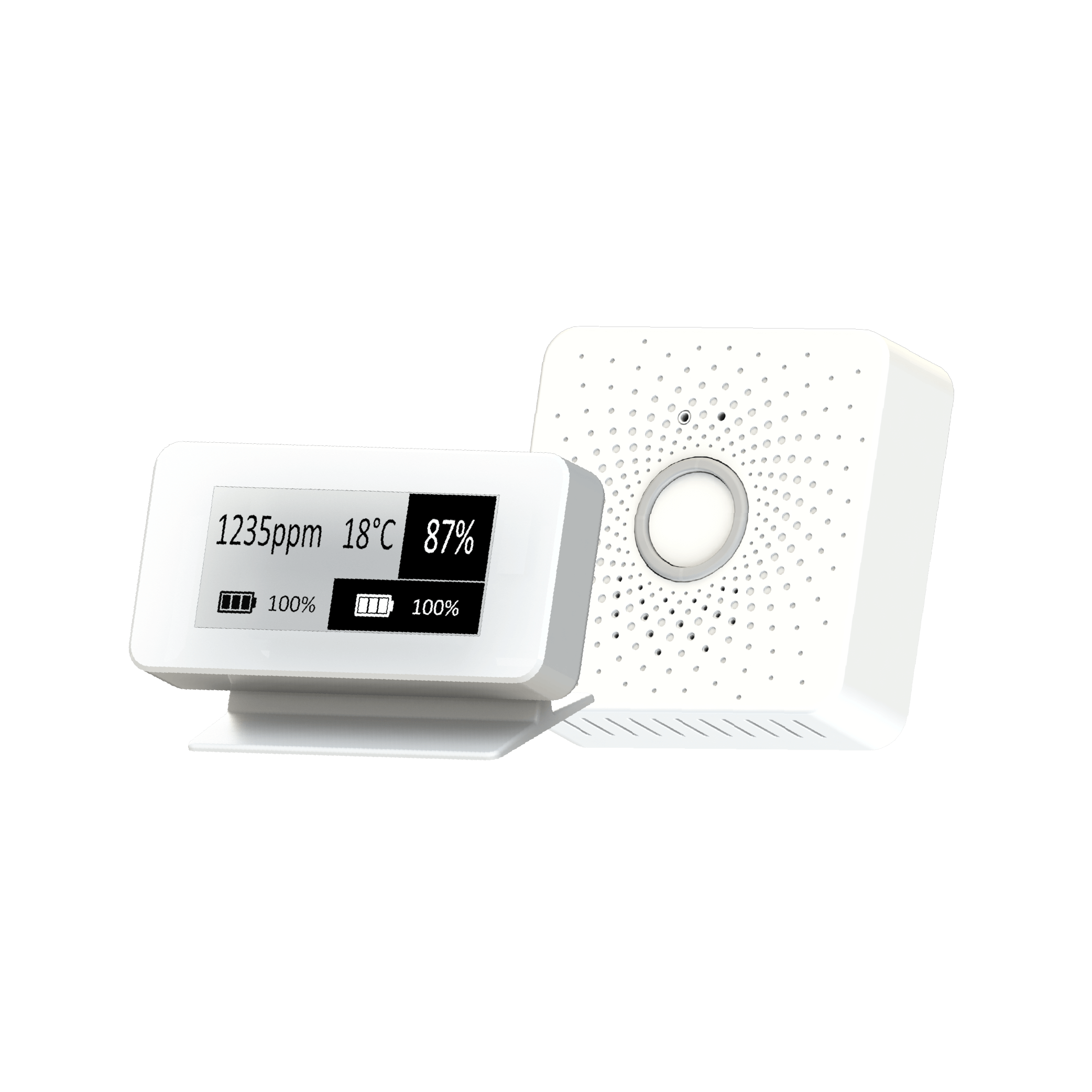 One more effective solution TEKTELIC has for building management is FLUX. It is absolutely perfect for smart home and office automation. It is a cost-saving, and low-power solution to trigger a 120VAC, 60Hz switch over a LoRaWAN network. Among other benefits, we can name simple installation, manual and remote on/off control, and reduced energy consumption. It is compatible with all smart building IoT trends, and that is why you will definitely benefit from choosing it.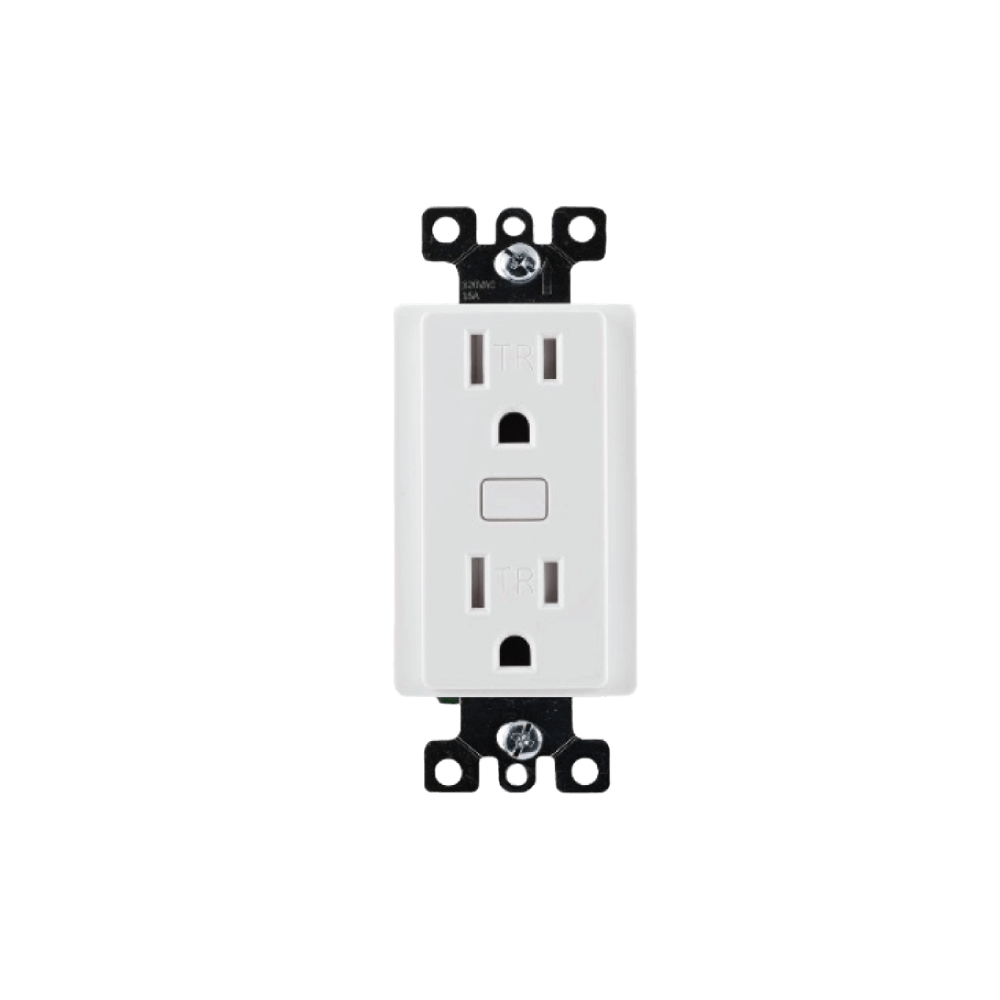 Benefits of LoRaWAN Network Use
TEKTELIC bases its solutions and devices on the LoRaWAN network, a cellular wireless technology that is increasingly being used for smart buildings. The LoRaWAN standard is an open standard that allows a variety of different technologies to be implemented in buildings. TEKTELIC's gateways, in turn, use the standard's open communication protocols to transmit data from building sensors and other devices. Using the standard, TEKTELIC is able to deliver innovative products and services that meet the needs of both commercial and residential markets.
Summing up
The Internet of Things (IoT) is an important part of innovative building solutions. It can help companies maximize energy efficiency, reduce operational costs, and support community needs. By integrating IoT technology into buildings, the company is reducing the carbon footprint of these buildings, improving occupant comfort, and reducing operational expenses. Smart building solutions are a critical part of the future of cities. That is why you definitely should consider incorporating this technology into your building.
In order to choose the most suitable solution for your building, be sure to consult with our sales team.
To be informed about our
latest news 
subscribe to our newsletter