Smart Water Quality Monitoring: Why is it Better than Traditional Methods?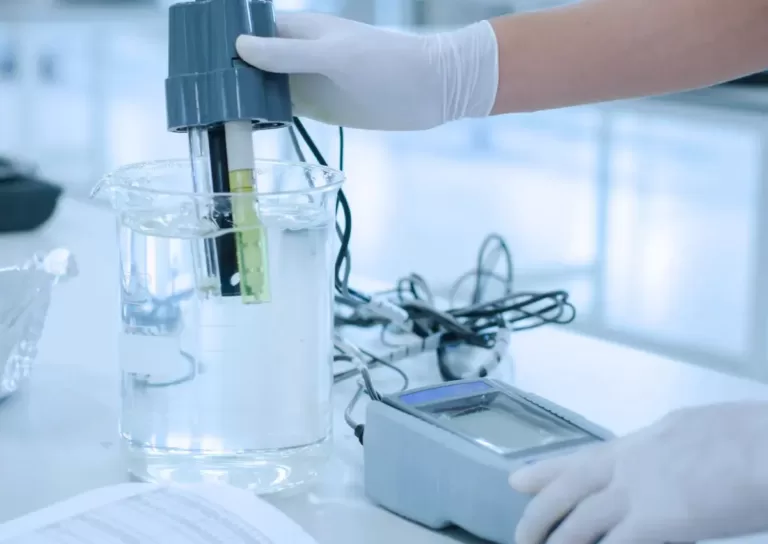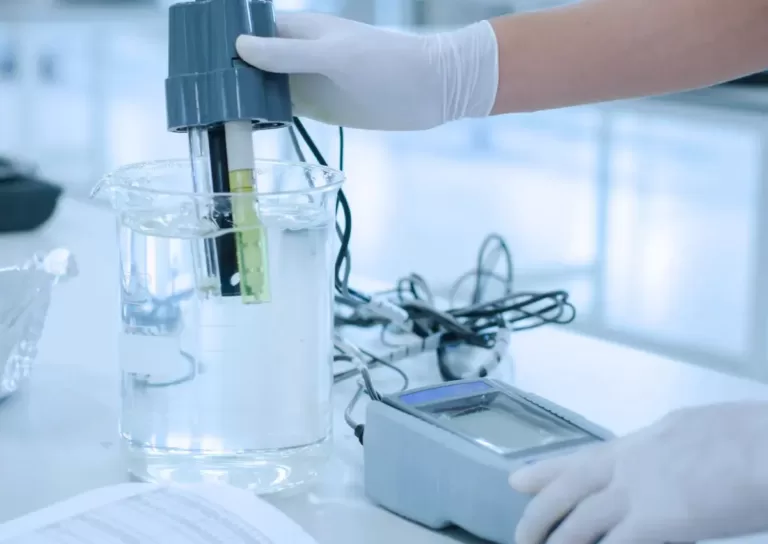 Water quality monitoring is an essential part of public health, and currently, there are many different ways to conduct it. Whether it's to characterize a watershed or to respond to emergencies, monitoring can help us know what's going on in our water. Some of the most common methods include collecting water samples at regular or selected sites, while others are completely automated and included in a water quality monitoring system. The main question here for many utility institutions and private users is how smart water monitoring systems are better than traditional metering methods.
Importance of Water Monitoring
Water pollution is one of the major threats to our ecosystems, and it can lead to a variety of illnesses. As a result, it is important to detect pollution early to prevent critical situations, where comes the importance of monitoring the water quality. Therefore, IoT-based systems for monitoring water quality are becoming more important. With the help of sensors, IoT-based systems can help us ensure the purity of water for humans and ecosystems.
Current water quality monitoring systems can use wireless sensor networks. This technology allows users to monitor the pH levels of water in real time. They can then send this data to a centralized control center. The data can also be used to forecast water quality. For example, an abnormal pH level in a water body can be an indication of water contamination. Additionally, these sensors can be used for scheduled preventive maintenance checks.
The ability to determine water quality is essential to protect people and the agricultural sphere. If water is contaminated, it can cause disease in people, affect the health of animals and plants, and cause real damage. Every year, millions of people die from water-borne diseases. These diseases are often caused by a combination of factors such as population growth, agricultural magnification, and increased migration. This means that we need to constantly monitor water quality to prevent these illnesses from spreading throughout our communities.
What is Needed to be Monitored?
Water quality parameters are really important to consider because water resources are crucial for our living activities. Real-time water quality monitoring gives the necessary insight to take action immediately if any problems occur. There are several important water parameters to consider when monitoring water conditions and we are going to shortly touch base on each of them for your better understanding.
Salt Levels
Salinity is a major concern for water quality and can be affected by climate change, changes in land use, or weathering of rocks. It builds up in groundwater and soils and can reach high levels. When the level of salinity is high, it can affect water supplies, PH values, and ecosystems. Monitoring salinity is crucial for aquaculture, livestock, and the wastewater industry. Even small changes in salinity can cause plant and animal mortality, leading to animal waste.
Bacteria Levels
Monitoring spatial and temporal variations in bacteria levels is important for public health. Contaminated water can cause a wide range of illnesses, including diarrhea, dysentery, and gastrointestinal problems. However, there are significant limitations to current methods for measuring bacteria. First of all, data on pathogen concentrations in untreated water are scant. Second, antibody-based methods are less sensitive. Although they can be used to detect bacteria in as little as 20 minutes, they lack the sensitivity to measure bacteria near standards. Third, these methods do not assess the viability of the indicator organisms. Current systems monitor water quality in more generalized ways and take quite a lot of time, which calls for a search for a more efficient system.
Dissolved Oxygen Levels
There are many reasons why dissolved oxygen levels are important for monitoring water quality. It is a gas that fits in the spaces between the molecules of water. Fish need oxygen to survive and oxygen-depleted water is not good for plants or animals. Because fish cannot get oxygen from the air directly, dissolved oxygen in water is essential to them.
While dissolved oxygen levels naturally vary in water, human activity can cause significant changes in these levels. The effects of wastewater treatment facilities and fish waste nitrogen load runoff can reduce the oxygen levels in aquatic bodies. Low oxygen levels in water can cause fish mortality and lower the chances of reproduction.
What are the Drawbacks of Traditional Environmental Monitoring Systems?
Traditionally performed water quality assessment schemes have several limitations. First of all, they require expensive specialized equipment and expert personnel. Secondly, human error can cause a loss of data. Thirdly, these schemes cannot predict future trends as data collected will be analyzed by people rather than machines. Furthermore, the sample transportation process can cause deviances in the properties of water. So it is difficult to monitor water quality continuously with old measuring methods.
Lack of Real-Time Data Provisioning
The lack of real-time data provisioning is a big challenge in a traditional quality monitoring system using manual data input and output. This is where automated solutions come in. These solutions can process data automatically without the need for human operations and analysis. This provides insights that are not available through manual means. They can also be made available at different levels of detail. For instance, some users may need the raw data while others may only require the final conclusions. And a low-cost sensor network can make it possible.
Because traditional water monitoring relies on sensor data, the raw data can be of low quality, which makes it difficult to understand the water quality. In addition, the data may have access restrictions, making it more difficult to interpret. For this reason, real-time water quality monitoring solutions are essential for delivering continuous, reliable, and actionable information about water quality.
Cost of Equipment
Traditional water quality monitoring systems require expensive equipment to operate. Unlike wireless communication technology, traditional water monitoring systems are either wired or not connected at all, creating difficulty in setting up continuous monitoring. Traditional water quality assessment methods have significant limitations. For example, they require highly specialized equipment and expert personnel, which are always costly. So, not all cities or utility companies can afford these activities, resulting in poor water control and related complications.
Additionally, human error makes it difficult to forecast future trends, which can also cost some money. It takes a long time to develop useful insights from flawed data. That is why contamination detection might be delayed and slowed down for an uncertain time period.
Relying on Water Quality Indexing
The water quality index generates data necessary for assessing the cost-effectiveness of water quality improvements. The index approach allows for the comparison of the costs and benefits of multiple pollutants, eliminating some of the problems that other cost-effectiveness analyses have. This approach uses the water quality index as the central means of communicating water quality information. However, water quality depends on other factors too, and relying only on this one can lead to uncertainty about results.
How IoT-Based Smart Meters are Better than Existing Systems?
As we already established, water quality monitoring is a critical task in today's society. Rapid urbanization and industrialization have led to increasing water pollution and degradation, making the detection of contaminants essential. However, conventional methods for detecting water quality are expensive, inefficient, and time-consuming. Traditional monitoring had been useful for assessing the quality of water before the invention of smart water metering using IoT, but now when a superior technology exists, an old type of water quality monitoring system is not a good fit anymore. Now, the lack of real-time data provisioning has been a major obstacle. While some of these systems use long-range communication standards to transmit data to central data storage, new ones use an IoT-based approach to provide data in real-time. In addition to allowing for real-time data provisioning, IoT-enabled solutions can also provide continuous information about water quality.
Coverage
Smart metering in IoT can be used to monitor water quality in different places. This way, utilities can ensure that their water is nutrient-rich and safe for human consumption, even in remote areas. In addition, they can also monitor the quality of water in pipelines and overhead tanks. Optimal water quality is essential for crop production as well, and farming grounds can be located further outside of the city. In turn, the proposed system consists of smart sensors, and gateways and is connected to wireless sensor network technology, allowing real-time monitoring even in remote areas according to environmental protection agency standards. These sensors can detect impurities that inhibit the growth of crops, helping farmers improve irrigation practices and ensure a high yield of healthy crops.
Transparency of Data Collection
Another benefit of IoT-based systems is the transparency of the data that can be collected. For instance, a monitoring system using IoT can be used to track and identify water consumption at the household level so all the parties involved can see qualitative and quantitative measurement results. Such online water quality monitoring can improve the effectiveness of programs and ensure transparency and efficiency of service delivery.
Scalability and Traceability
Another great benefit emerging technologies can bring is scalability and flexibility. Rather than spending a lot of time on paper forms, technicians can use a mobile app to capture richer data. Comprehensive preventive maintenance management requires the timely detection of issues, which saves you time and money. For example, a simple water leak can quickly lead to costly structural damage, and mold growth, and cause water distribution network disruptions.
Preventive Maintenance Option
A good preventive maintenance program is based on a foundation of tools, processes, and people. Clear instructions, technician training, and a way to track tasks are all important for a successful program. It's also important to use high-quality data and wireless sensor network to analyze the performance of critical equipment and make smart decisions about business practices.
A good preventive maintenance plan includes frequent inspections to reduce the possibility of downtime in the drinking water supply, which is especially important for developing countries. The schedules should be followed as closely as possible to effectively monitor water quality parameters and organize processes.
The goal of preventive maintenance is to prevent equipment failures before they occur at a low cost. By keeping up with maintenance, you can prevent major system failures and minimize the impact on the operation. A constantly developing computer science makes all of it possible. The best way to manage this process is to be proactive and plan ahead.
Help Achieve LEED and WELL Standards
For sufficient monitoring of water quality, the water quality monitoring system must follow the standards. The standards are based on credits or points for different categories of sustainable building designs. Minimum requirements include actions aimed at optimizing energy management, sustainability of aquatic life, and normal organic and inorganic material ratio.
While LEED emphasizes energy efficiency and sustainable buildings, WELL focuses on human health. As a result, buildings must meet specific criteria that promote human health, such as air quality, lighting, HVAC efficiency, and materials. A smart water quality monitoring system can help achieve LEED certification by helping to reduce water use, and analyzing water temperature and humidity values, oxidation-reduction potential, and other measurements.
With an IoT-based water quality monitoring system, wastewater can be treated before it reaches freshwater. The sensors can help analyze vital parameters such as pH and turbidity. For instance, water suspended in toxic elements can affect crop health. With IoT technology, smart water quality monitoring is possible for any size building, city, or agricultural property.
What Do Smart Water Systems Consist of?
These systems are made up of two parts: hardware and software. The hardware part includes sensors for monitoring various parameters, such as pH sensor, temperature sensor, electrical conductivity measurer, and turbidity sensor. The software part processes the values measured by the sensors and uploads them to the cloud. These sensors monitor the water quality continuously and send an alert if the parameters are higher or lower than the thresholds. The data can also be viewed on any display connected.
For this displaying purpose, TEKTELIC has created MEMO Multi-Purpose Display Tablet, which is designed to display any custom messaging. It can be easily used in laboratories or apartments for constant displaying of water quality, consumption, and the health of drinking water distribution systems. MEMO supports multiple languages and has a battery life of up to 8-12 months without a recharge. This is a perfect option for the water monitoring facilities as it shows data right away and ensures updated information is shown.
Another essential part of hardware in this case is gateways. Gateways are necessary for the connection between the device and the end user. The main requirements for gateways include reliability, transmission capabilities, coverage, and capacity. TEKTELIC gateways, in turn, are carrier-grade, supporting all the global ISM Bands, and have versatile mounting options. For water metering and quality monitoring on a city level, an ideal choice will be the KONA Macro IoT Gateway designed for outdoor deployments with IP67 ingress protection and excellent interference rejection from other networks such as cellular or paging. It has plug-n-play installation and you can significantly save on installation costs in this regard. As a bonus thing is its lightweight and compact size, so there is no problem mounting a gateway on a utility pole, lamp post, tower, roof, or wall.
Smart water quality monitoring systems are connected to the Internet using wireless technology to send information to a cloud server. The data from the sensors can be monitored remotely and are also accessible to end-users via smartphones or their PCs, so it's not only a highly technical and innovative way of monitoring but also a really comfortable one.
What is TEKTELIC Experience in Water Metering Solutions?
TEKTELIC believes that the use of sensors in the water supply system has the potential to improve water quality and we stick to the opinion that IoT-based LoRaWAN solutions can greatly improve the processes in any industry. TEKTELIC has developed sensors for smart energy and water metering together with gateways to establish a reliable connection even with third-party sensors based on LoRaWAN technology. TEKTELIC gateways are capable of supporting communication on two different frequencies, allowing the device to simultaneously transmit and receive information. This feature is crucial because most other gateways must suspend their reception in order to transmit data.
Real Use Cases
We already have a successful case of supporting a water metering solution with KONA Macro IoT gateway in Varazdin, Croatia in Europe, and a case of water quality monitoring support with KONA Mega IoT Gateway in the US. In the US case, our partners have chosen the KONA Mega IoT Gateway because of its hardened enclosure and high capacity for interference rejection. It supports dual LoRaWAN antennas embedded and the maximum possible Rx and Tx Channels.
TEKTELIC has also an experience in indoor water metering for individual tenants in residential buildings. A good example of this case is TEKTELIC partnership with a Switzerland-based company, where the connection was established with our KONA Micro IoT Gateway. In this indoor environment, we managed to solve the problems of water wastage, unauthorized use, or tampering with meters and reached outstanding savings on water costs.
KONA Micro IoT Gateway was a great choice for this use case for a number of reasons. First of all, it is extremely lightweight and small, so you can attach it even to thin pipes, walls, ceilings, or any place indoors. Another huge benefit is 4 hours of battery backup, meaning that it will continue receiving and transferring data for 4 hours even if the main source is out of power. This is an incredible feature for indoor deployments with periodic power outrages and instability of the supply line. We also should mention plug-n-play installation and the possibility to save costs on expert personnel because anyone even without technical experience can deploy and set it up. All these features together make a perfect combo for your indoor water monitoring.
Short Summary
Water quality monitoring is becoming increasingly important as the world's population grows and pollution becomes more prevalent. This makes clean water a crucial requirement for green globalization. The biggest problem is that traditional laboratory-based testing techniques are costly and time-consuming. Wireless sensor networks, in turn, can improve monitoring and provide real-time feedback in a low-cost and easy way. So, if you are looking to improve the indoor environment of your building, smart water quality monitoring can help. TEKTELIC has a considerable experience in this sphere and is committed to making the world better, so it would be fair to say that we can and want to help.
So, if you are interested and want to optimize the monitoring of water quality, make sure to contact our sales team and ask all the questions you have.
To be informed about our
latest news 
subscribe to our newsletter