Benefits of Assets Tracking for Business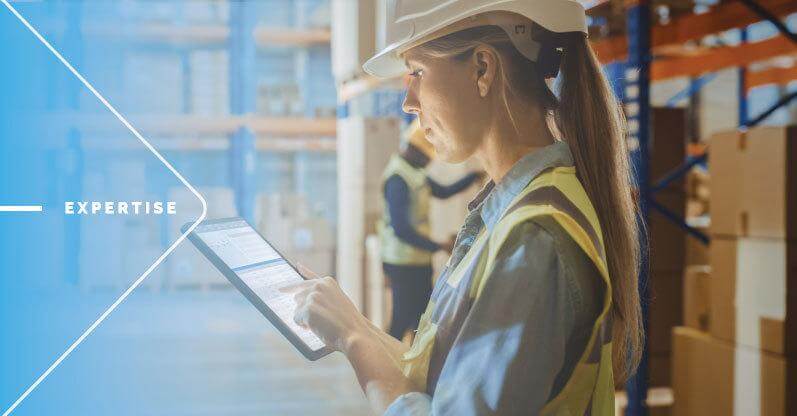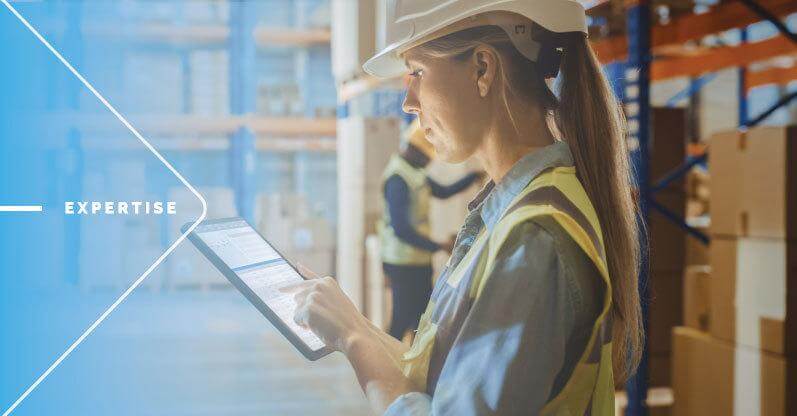 There are many asset-tracking benefits for businesses of different kinds. Some of the most notable benefits of asset tracking system include increased efficiency, better asset-tracking performance, equipment tracking, improved safety of physical assets, and enhanced decision-making of asset managers. Asset tracking software helps businesses keep track of their assets and better manage them. This can lead to increased efficiency as employees will have a better idea of where everything is and how to get to the equipment. This also leads to less wasted time and money as employees won't have to spend time looking for misplaced items as they will know the exact location using IoT-enabled asset tracking.
In addition, asset tracking can help improve safety in the workplace. By knowing exactly what fixed assets are on-site, businesses can better plan for emergencies and ensure that everyone knows where the emergency exits are. Lastly, asset tracking can help businesses make better decisions about their assets. By having accurate and up-to-date information about assets, businesses can make informed decisions about where to allocate their resources. This can lead to increased profits and more efficient inventory management. Asset tracking is an important tool for businesses of all sizes. By implementing asset management solutions, businesses can enjoy increased efficiency, improved safety, and enhanced decision-making.
Why is Asset Tracking Important?
Smart supply chain and logistics can now track important assets such as vehicle fleets and on-ground equipment using LoRaWAN® devices and wireless RF technology. Businesses may save money by keeping fleets and equipment in the field longer, with improved visibility for maintenance concerns and tight monitoring of real-time position, thanks to the Internet of Things (IoT) solution.
Because running a business includes spending a lot of money, asset monitoring solutions may be the last thing on your mind. However, consider the following for a moment: Are you fully aware of all of your assets? Do you have a precise location for the assets? Your company's assets are its backbone. An effective system for tracking assets is also essential for the development and profitability of your business. So, if your company isn't investing in this area, you're likely squandering time and money.
What are the Key Benefits of IoT Asset Tracking?
As we already said, there are many benefits of asset management software can bring to businesses. By using asset tracking software, RFID tags, and a barcode scanner, businesses can improve accuracy of their enterprise asset management records. First of all, it will save time and lead to greatly improved inventory management. This can help businesses save money by reducing the amount of inventory that is lost or misplaced due to the fact that it wasn't properly maintained. Asset tracking centralized system can also help businesses manage their assets more effectively as it can reduce the possibility of human error. Inventory control equipment can help businesses track when assets are due for service or replacement, and it can help them keep track of which assets are most important to the company. Overall, tracking critical assets can help businesses run more efficiently and improve their bottom line.
Asset Recovery and GPS Positioning
When your company deals with hundreds or thousands of assets, tracking one that gets separated from a larger batch might be difficult, that is why arises a necessity for an asset tracking plan with a regulatory compliance policy, comprehensive asset tracking solution, and asset management protocols. Tracking assets manually might waste a lot of time and money hunting for the asset. It is a time-consuming activity and you usually have to put all the assets in a straight line to list all of them, which results in a too-complex asset tracking system. Worse, your company may face production delays, additional expenses, and a flurry of unhappy consumers. Using TEKTELIC Asset Trackers can help you avoid all of the problems outlined above. Our devices can assist you in determining where a certain item is at any given time, as well as its precise GPS position. We already have a range of successful cases for tracking multiple assets at once. For example, we successfully implemented our TEKTELIC KONA Micro IoT Gateway and COMFORT to track asset maintenance of timeless artifacts.


This case is quite exponential since it was needed not only to provide accurate information on the misplaced assets and asset locations in general but also to ensure compliance with temperature and service requests. With the help of TEKTELIC asset management software and hardware, Conserv company is able to monitor the entire asset lifecycle, having important metrics for preventive maintenance.
Improved Customer Service
When customers sign a contract with you, they anticipate a favorable return on investment. They demand real-time information regarding the whereabouts of their assets, among other things. TEKTELIC LoRaWAN® Asset Trackers enable you to maintain constant track of your client's assets, monitor whether they are working properly, and monitor asset performance, and life cycle. You may also keep track of how quickly products move through your internal processes and look for ways to improve production efficiency in addition to other benefits. It will lead to increased customer satisfaction and more work orders ahead.
Real-Time Asset Management
You will get a picture of your business assets if you track equipment using asset-tracking software. When an organization owns some devices for asset management, it may follow things as they arrive or are moved to specific places, using maintenance records updated regularly.
For effective data management, accurate asset information is essential. Duplicate records may be identified and removed from the system using this function, which helps to minimize misunderstandings in maintenance history records. You can assign to all your assets a unique identification number, for example, to prevent your data from being compromised if two or more assets have the same serial number. Such an approach will simplify asset management and monitor the life cycle of the equipment.
Eliminating Unnecessary Costs
TEKTELIC Asset Trackers eliminate the need for workers to manually create asset tracking reports, resulting in decreased administrative expenses for your company. Isn't that helpful? Not to mention the fact that manual equipment tracking results in more human mistakes, resulting in asset loss, which is something that no one desires. Among the benefits of asset tracking, we can also mention that you can also spend less time on asset maintenance tasks and focus on more revenue-generating tasks.
Repair and maintenance expenditures, in addition to administrative costs, can be saved with proper asset-tracking software. It is critical to track the life cycle of your assets since knowing different details about asset utilization, such as when it was acquired, how frequently it is used, and how well it is maintained, allows you to plan effectively for its replacement. With the smart tracker having a bird's eye view of the item will assist you in making an accurate assessment of future asset acquisitions.
Loss Prevention
Employees occasionally misplace assets while carrying out day-to-day business activities. When things get too hectic, it's easy for them to lose track of important facts. Equipment, mobile device, computers, and other objects that are often moved from one location to another may not always be properly registered, making it difficult to identify them. As a result, you may wind up purchasing the same thing twice, resulting in an additional expenditure that might have been avoided. Furthermore, asset losses are the last thing you want to happen to your business. When asset tags are connected to things, you can keep a closer check on each of your company's assets as a business owner.
Improved Efficiency, Productivity, and Accuracy
Asset tracking solutions and asset management software give important information and insight into the operation of your company's office, storage, or another area. This is advantageous to your company since you may improve the structure of its physical areas and find new, more effective methods to utilize the items. As a result, it is self-evident that you will save money in the long term. Who wouldn't want that?
LoRaWAN® asset tracking software can also assist you in anticipating your company's asset requirements (for example maintenance). It will enhance accuracy and productivity in addition to boosting efficiency and organization. You'll be able to pinpoint exactly where the items are and how they're being used. You won't have to rely on guesswork or assumptions since you'll have all the information you need to make the greatest business decisions right at your fingertips.
Increased Peace of Mind
Using TEKTELIC Asset Trackers provides you the assurance that your company's asset tracking is as accurate as possible. With proper monitoring, your company will be able to pass internal and external audits on a regular basis. Smart asset trackers can assist your organization in scaling to new heights. Because the tracking program is automated, everyone in the organization can track assets in real time and give the needed data in a customizable manner to customers, auditors, and vendors.
Easier Asset Audits and Stock Thresholds
Asset audits, whether done internally or externally, are stressful for the business. Audits are necessary, however, because they enable a firm to identify potential phantom licenses and assets. As a result of phantom assets, your firm may face taxes and maintenance costs. Asset tracking software, in turn, can help you conduct audits in order to increase asset visibility and reduce compliance risks. The application will give you accurate data on which to base your decisions.
Streamlined Maintenance Schedules
Many organizations fall behind in maintenance management because they track their schedules using manual techniques. Asset tracking software will save your life if any of the assets you utilize require ongoing or periodic upkeep. To avoid delays, asset management software devices may notify relevant personnel about scheduled maintenance.
Reduced Maintenance Expenses
Not only does poor asset management result in unnecessary maintenance expenditures, but it also shortens the equipment's lifespan. During the operational stage of an asset's life cycle, a business organization may encounter a variety of maintenance challenges. Maintenance issues might detract from the company's benefits.
Asset tracking software does the heavy lifting for you by keeping all asset data and information. It may also help you schedule maintenance tasks and set up notifications. It helps your company grow by identifying unsuccessful goods. Under-maintenance, on the other hand, might lead to reduced productivity. As a result, maintenance should be carried out on a regular basis, and the software can help you keep track of it. As a result, LoRaWAN® Smart Asset trackers help you to keep track of your assets and quickly access data that will allow you to determine which assets require repair, allowing you to prevent unexpected maintenance and save funds.
TEKTELIC Asset Tracking Devices
Asset tracking can be beneficial in several situations, such as when a valuable object is left in an inconvenient location and is difficult to discover afterward. As a result, asset monitoring is a fantastic organizational strategy for more effectively overseeing the company's operations. TEKTELIC noticed it right away and introduced a range of devices to include in your asset tracking system. All of them have QR codes or barcode label signs, so you can scan them with the LOCUS app and have all the devices in one place. Certain industries already use this asset-tracking system and stay ahead of their competitors.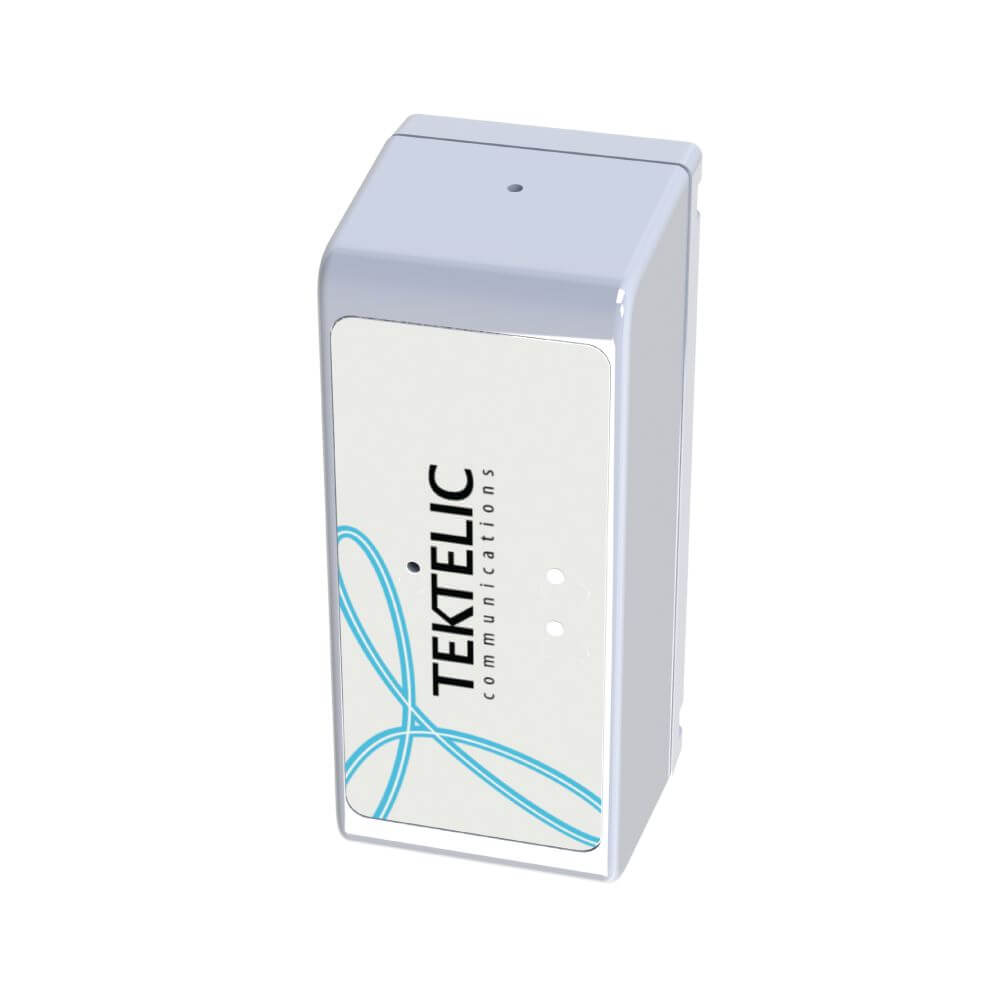 The LoRaWAN technology, which our devices are based on, works following the radio frequency identification protocol. So basically, devices send the radio waves to the gateway and it sends the info to the end-user. It happens in no time making and is really convenient in an asset monitoring framework. The benefits of asset tracking using IoT technology are extensive and can be easily named. For example, TEKTELIC SPARROW has helped organizations in a variety of industries improve productivity, safety, and security on job sites and the road with our fleet management software. Our IoT tracking device provides peace of mind by allowing you to track heavy equipment, improve asset utilization, and reduce the risk of theft and unlawful usage.
This tracker is an ideal solution for a number of asset-tracking IoT use cases such as locating, tracking, and managing assets in difficult RF environments such as hospitals and medical facilities. This IoT for asset tracking device combines the long-range, low-power benefits of LoRaWAN® with the universal availability and reliability of Bluetooth Low Energy (BLE). The unit is equipped with an accelerometer to accommodate event-based start-up, minimizing unnecessary battery usage. So, basically, the data collection algorithm is triggered only when an object starts moving, which saves battery life.  With SPARROW you will know the exact asset location at all times. This tracker is seamlessly integrated with TEKTELIC's end-to-end IoT solution.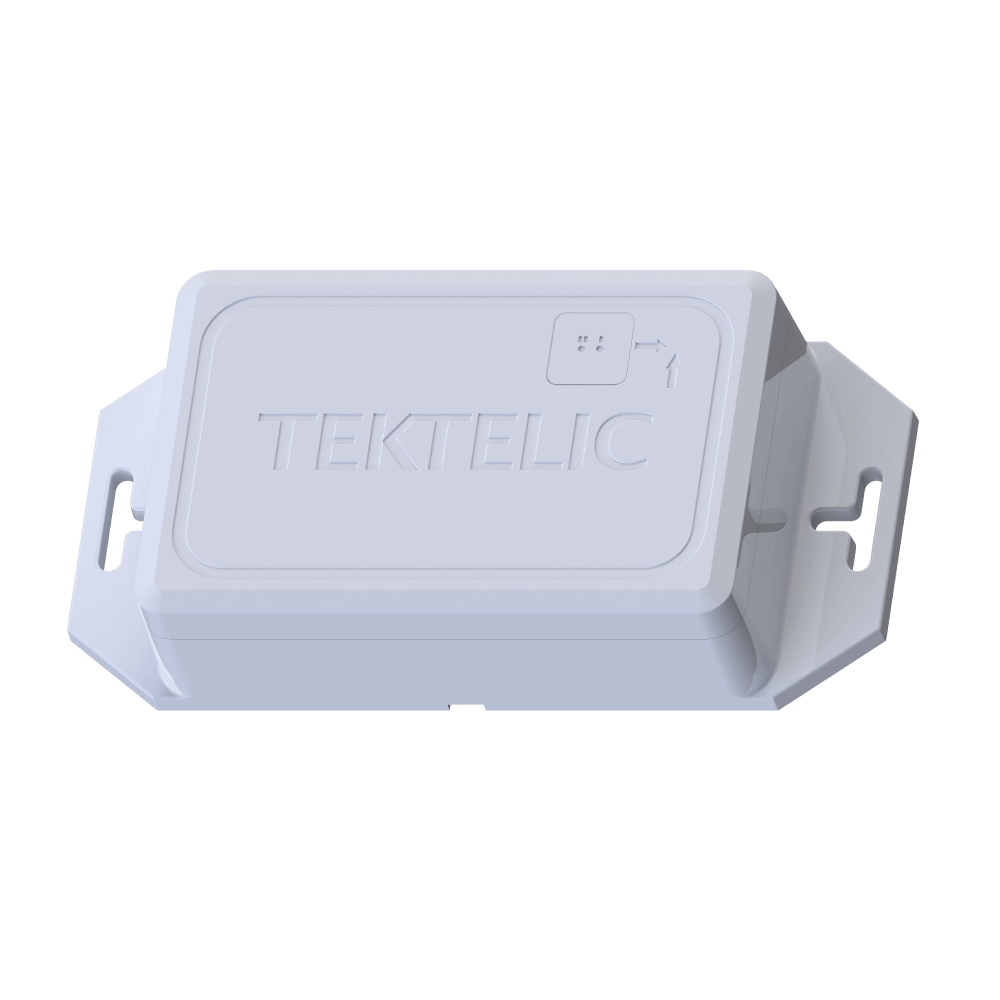 One more device for monitoring your valuable assets in the field and an ideal asset management solution for IoT in logistics would be a TEKTELIC ORCA. This Internet of Things GPS tracker provides a global positioning system (GPS)-enabled near real-time satellite location tracking with LoRaWAN®. GPS tracking unlike RFID tracking, for example, is way more effective for determining an asset's location in the outdoor environment, so you will know how many assets are on the move to better organize the maintenance schedule and put everything in excel spreadsheets. The rugged IP67 design allows for operation in diverse deployment environments, with an operable temperature range of -40°C to +85°C and an optional BLE integration. This device contains 2x D Cell batteries for optimal battery life of up to 8-10 years. The unit is equipped with an accelerometer to accommodate event-based start-up, minimizing unnecessary battery usage. This tracker is seamlessly integrated with TEKTELIC's End-to-End IoT solution.
TEKTELIC ORCA supports the tracking of assets such as IT equipment, devices, and software inside a company. It scans all of your assets to provide a quantitative record and enable physical asset monitoring. Asset-tracking IoT companies can schedule maintenance or preventative maintenance using asset-tracking software.
Summing up
To take full advantage of resource monitoring, IoT solutions can provide your asset tracking systems with more complete historical data. This information helps you make more informed strategic business decisions, and forecasts, and improve control over your company's assets.
TEKTELIC best-in-class LoRaWAN® Asset Trackers will help you optimize your operations, providing real-time monitoring of your valuable assets, decreasing human involvement, enhancing monitoring maintenance, and providing you with automatic reporting.
Please follow a link to see all TEKTELIC best-in-class LoRaWAN® Devices, Gateways, and Solutions. Also, don't hesitate to write to our support team, we will be happy to help you choose an IoT device for your business, and give a consultation.
To be informed about our
latest news 
subscribe to our newsletter