How to Set up IoT Asset Management Without Missing any Details?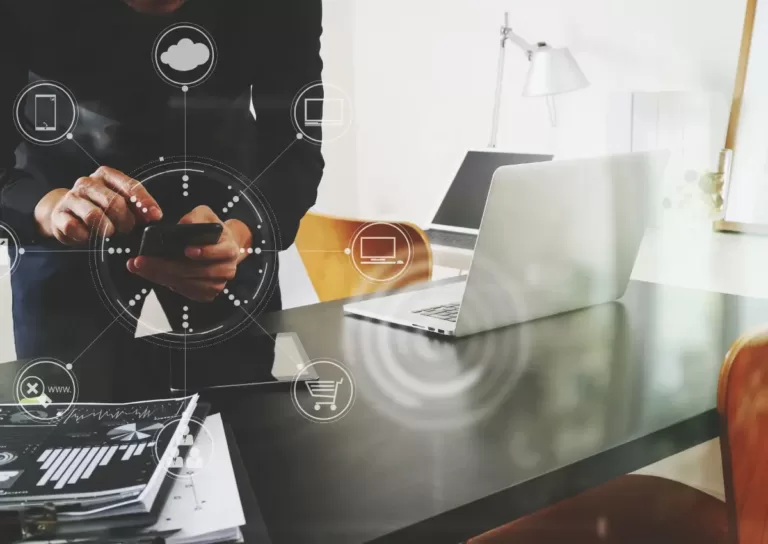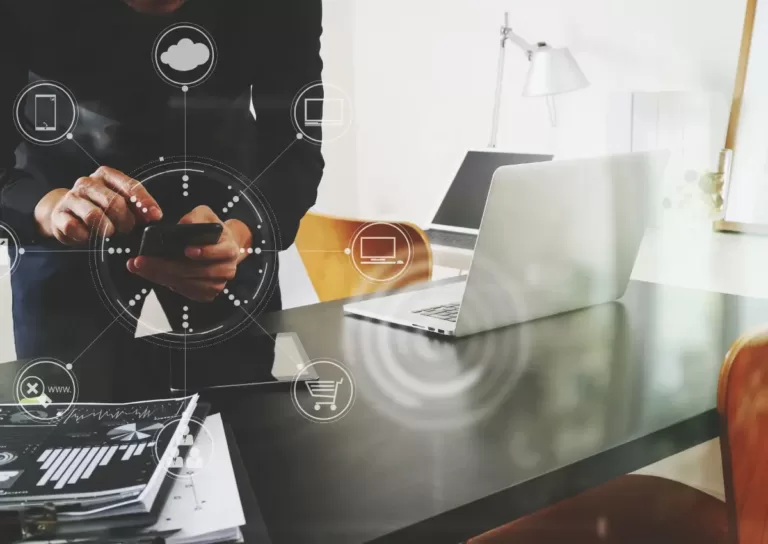 Asset-tracking solutions are indispensable parts of a complete IoT asset-tracking system. With IoT asset management, you can automate and monitor your assets without any human intervention, which can possibly disrupt business processes. Properly used IoT asset tracking technology will cut down on operational costs and help prevent loss. IoT asset tracking solutions can also trigger alarms for equipment pieces that are malfunctioning or nearing failure. IoT tracking applications will then notify system engineers and plant managers, so they can take immediate action to fix the problem before it becomes worse.
At the same time, in order to achieve overall equipment effectiveness and enhance productivity, it is important to set up IoT-based asset management with high attention to detail. The logical question will be – how to do that? And that is what we are going to tell you.
Choose and Integrate Asset Trackers
In order to organize IoT-based asset management, it is necessary to add a set of asset-tracking IoT devices. Wireless network tracking solutions are a key component of an IoT-based asset management system. These solutions combine location data and identification technologies to give you visibility of where your assets are at all times. They can be used both indoors and outdoors to monitor a variety of valuable assets.
What IoT Technology Do you Need as a Basis of Asset Optimization?
When you are at the starting point of establishing real-time visibility on your assets, the main thing to do is decide on the IoT sensors and gateways you will need. The choice of IoT technology will depend on the needs of your company (whether you want to track mobile assets or you need IoT asset tracking for fleet management, or to track the delivery status of the orders), you should also consider the operational size of the company and operational cost you can afford for this new asset tracking IoT technology. Going from this, we are going to tell you about some of the most common examples of IoT asset tracking devices and their use cases, so you can decide which correspond to your needs.
Sensors
The main components in asset tracking are IoT-based asset tracking sensors. Sensors for asset management are a great way to reduce labor costs and streamline processes. Instead of spending hours on manual inventory, employees can check an entire room or a delivery within minutes using their PC or mobile phone. The technology also eliminates the need for line-of-sight to inventory items, which will free up personnel for more important tasks.
The technology works by attaching sensors to assets in warehouses and other locations for preventive maintenance, better management of the supply chain, and optimizing maintenance costs. It also helps you determine where specific assets are located using fixed read zones. The sensors can drill down to individual assets and outline maintenance cycles. So, the main thing is to choose which type of them you need.
Indoor Asset Trackers
If you know that your company operates mostly indoors and related to asset tracking only inside the facility, there is no sense in overpaying for the outdoor resistance and highly reliable band-pass filters. Indoors-only trackers are usually way more low-cost and better on battery life. A good example of such a sensor is the TEKTELIC SPARROW, which is small in size and has up to 10 years of battery life. It transmits data via LoRaWAN and BLE at once, making this sensor easily integrated into a company's network. SPARROW can be attached to even the smallest itinerary in healthcare, offices, warehouses, public spaces, and retail. It has an embedded accelerometer, so it will not consume energy sending data when the assets do not move but only if it is being transferred somewhere.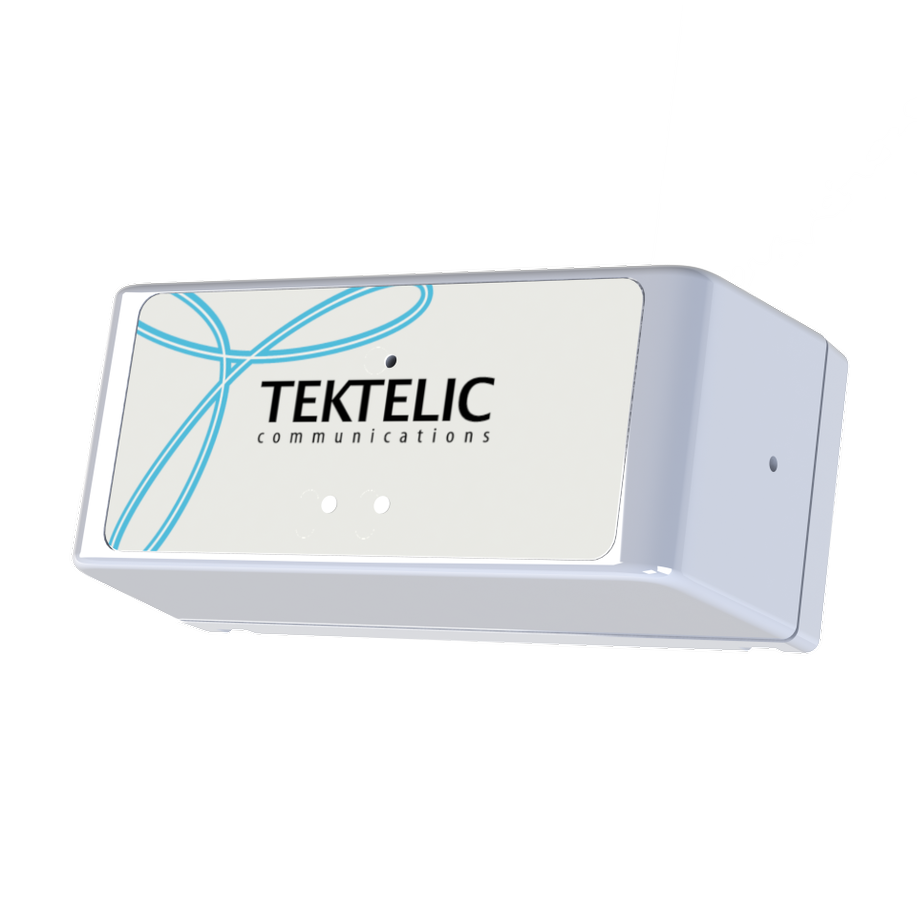 In case you need a sensor to deploy in a rugged indoor environment, then PELICAN EX will be a perfect option. It is also really small in size and lightweight but at the same time, ATEX/Zone 2 certified. This certification allows using it in difficult RF environments such as manufacturing premises, shipping, rail yards, or specific storage facilities. It has a 1 year of battery life, which is a fair amount of time in terms of its features, and supports both BLE and LoRaWAN connections as well.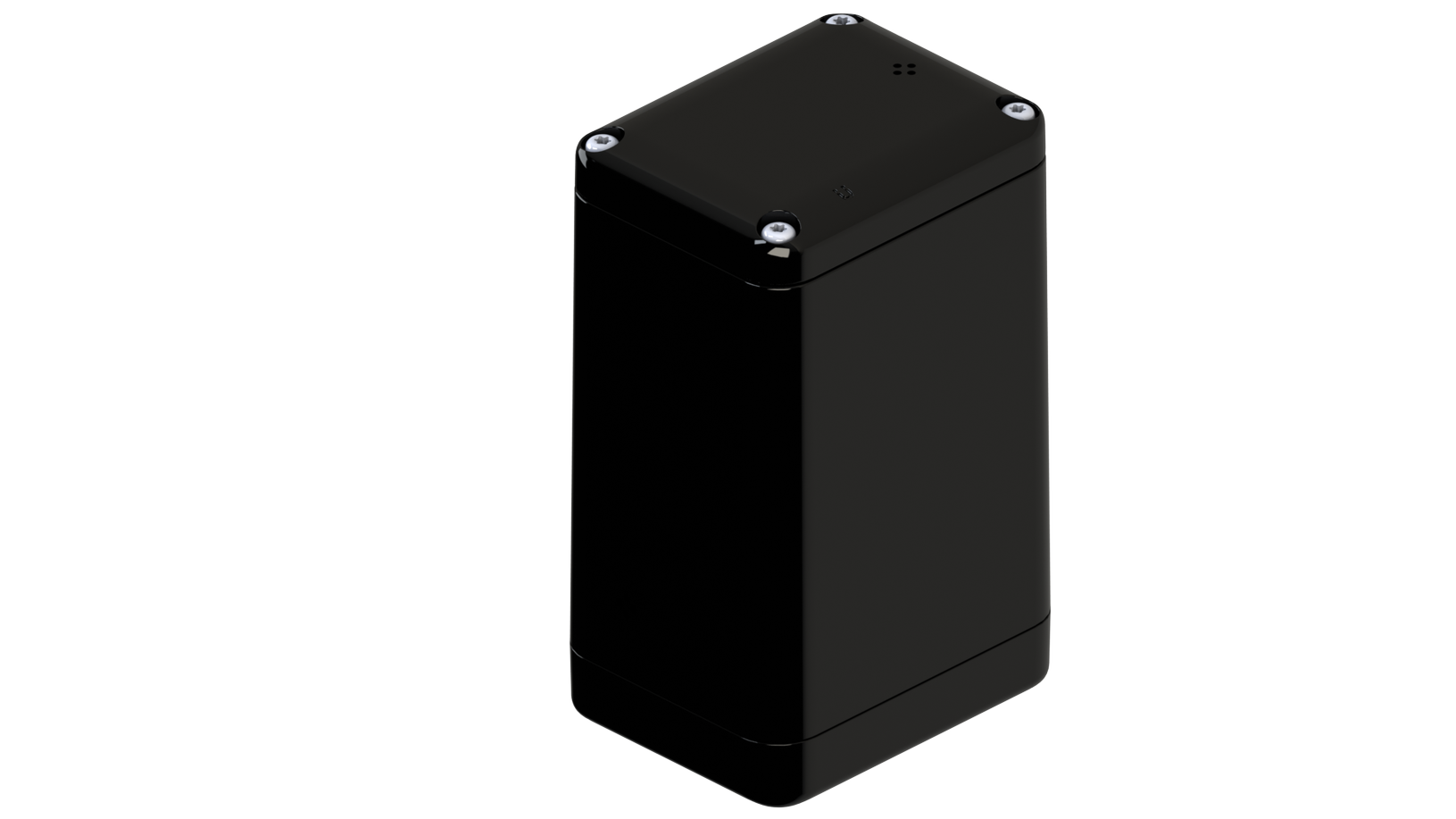 Outdoor Asset Trackers
Outdoor asset-tracking IoT sensors are the necessary choice for those companies, which manage their assets mainly in the field. Such IoT asset-tracking sensors must be resistant to weather changes. A good example is PELICAN, which operates under extreme weather conditions from -40°C to +85°C. It is IP67 certified and continues to operate under the rain, wind, or any other circumstance. PELICAN has 8 years of lifespan and serves as an efficient investment for IoT asset tracking systems.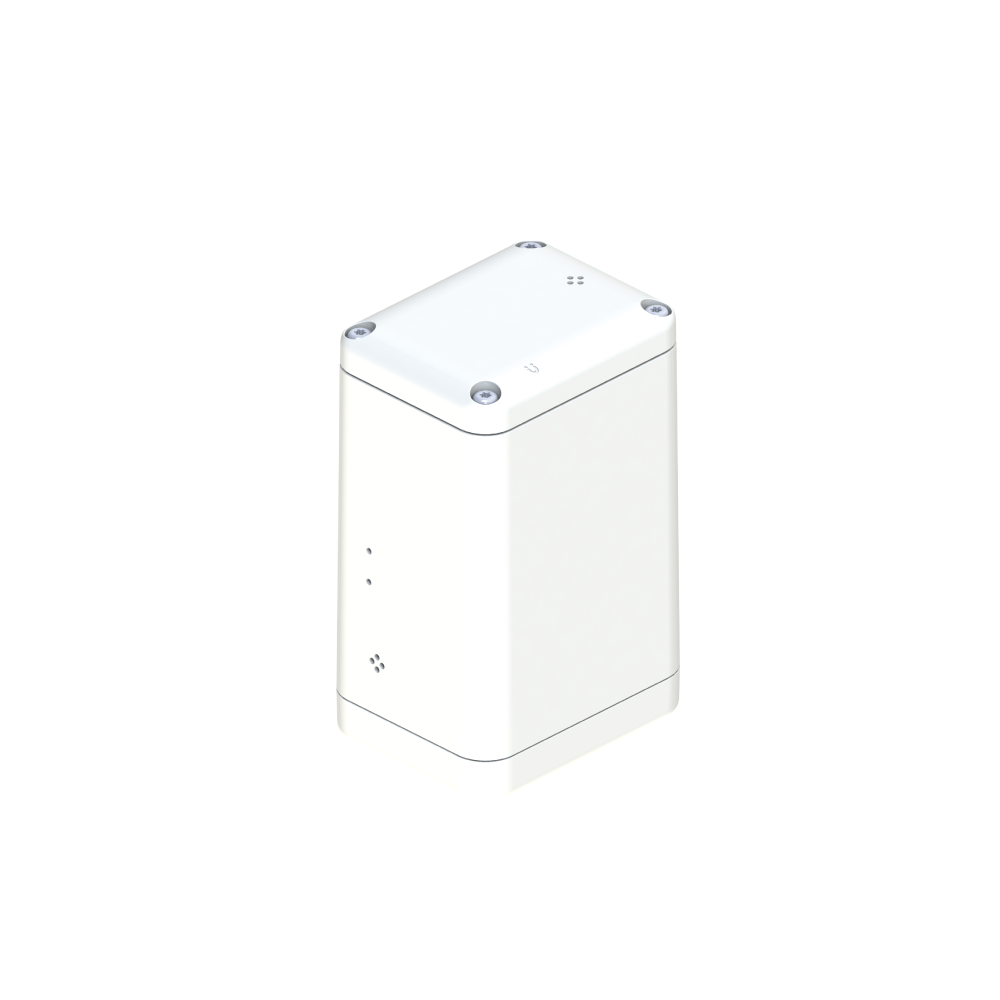 The key to choosing the right device is to make sure it is compatible with your asset management requirements and your business processes.
Decide on the Type of Wireless Network Technology
When it comes to adding wireless network tracking solutions to your asset management system, you'll have to choose between different technologies. Some of them are widely adopted and some are less widely adopted, but still can be an option for tracking your assets. The type of wireless protocol that you choose will be critical to the design of your IoT asset-tracking system. You have to choose the best technology for your needs by considering the number of physical assets you need to track and the size of the tracking area. It will improve asset utilization and asset management using IoT.
Cellular
Adding a wireless network tracking solution to your asset management system has several benefits, including the ability of tracking assets anywhere, anytime. Cellular connectivity is expensive and requires expensive infrastructure. Furthermore, the accuracy of tracking is largely dependent on the distance between cell towers and the assets being tracked. Cellular tracking accuracy peaks at 30 meters, but can be significantly lower in some cases. Overall, cellular is not the best asset tracking option because it has a limited range and isn't very flexible.
Wi-Fi
Wi-Fi, when used as one of the main means to collect data from physical assets and send it further for IoT-based asset management, can be a not completely secure connection option. First of all, Wi-Fi is the simplest technology to hack and steal data about asset utilization, HVAC systems, and any industrial equipment effectiveness. Besides, Wi-Fi cannot cover a wide range and remote assets simply will not be connected unless you establish dozens of routers in place. So, if your aim is to have reliable real-time tracking with the ability to identify asset location without an additional global navigation satellite system, Wi-Fi will not be the best choice. In addition, Wi-Fi routers are wired and are way more difficult to install in terms of organizing their deployment near the outlet and the necessity to hide the wires (especially if deployed in a well-designed office interior).
Bluetooth Low Energy (BLE)
Bluetooth Low Energy, or BLE, is a wireless communication protocol that allows various devices to connect and communicate with one another to set up IoT based tracking system and optimize production and supply chain. The use of this technology by industries has shown positive results, especially when it comes to managing assets. It is highly effective for small data transfers, resulting in lower power consumption, faster transmission speeds, and increased accuracy. This technology also saves companies money by avoiding the need for frequent battery replacements as the battery life is usually extensive.
Bluetooth IoT asset tracking solutions provide location data on assets in real time and can be called a valuable tool for indoor IoT package tracking. This location data is provided in the form of geographical coordinates, building floor maps, and specific job sites, for example. In addition, the technology can automatically update the location of an asset when it is moved, so you basically have real-time data at all times. However, this technology has a major drawback, which is the coverage range. At its best capabilities, BLE can ensure IoT tracking system coverage for 1 km maximum while LoRaWAN easily accommodates up to 15 km. So, BLE will not be a good choice for fleet management, IoT shipment tracking, or basically any outdoor-related tracking.
GPS
IoT GPS tracker, which works solely on GPS technology cannot be called a perfect choice for any indoor IoT asset tracking solutions. GPS works when has a direct connection with the sky, so it can send data and transmit it further but if asset tracking is required indoors on premises with no "outside connection", then the data will not be able to leave an IoT tracker and the end-user will not see any updates.
LoRaWAN
LPWAN and LoRaWAN technologies, for example, are way more cost-effective than cellular technology and Wi-Fi and can operate for longer distances without consuming too much power. TEKTELIC IoT asset management solutions are all LoRaWAN-based, which makes them an optimal and affordable choice. LoRaWAN is ideal for local applications, such as asset tracking within buildings or warehouses. Moreover, LoRaWAN solutions can also be used to power and track assets in large areas as they are not only able of tracking asset performance but also determining asset's location. It makes LoRaWAN the best choice for IoT sensors, which use radio frequency identification (RFID tag) for real-time data gathering.
Add Asset Entities in IoT Asset Monitoring Cloud Service
The IoT asset monitoring cloud service is an application that allows you to manage and monitor your business assets. You can create asset entities, assign locations to assets, and configure sensor devices to manage those assets. This allows you to monitor assets in the field and gain a deeper understanding of their usage and movement.
A properly organized cloud service lets you create dashboards for key asset metrics. This cloud storage can be created at the asset, organization, or group level. The system also allows you to view aggregated values for all assets. The cloud allows you to view the overall performance of your assets in one place.
When using cloud service for data storage, the company almost "by default" acquires a map and asset details page as widgets. Cloud also allows import asset models or asset types, so then you can add sensor attributes to these asset types and groups. Each asset has a name and optional description, so you can have metrics and actions to be applied to each asset. You can also set user access rights for asset types.
Asset entities are groups of assets that are similar in nature. They can be controlled by one person or by multiple people. For instance, in a hospital, an asset group can contain all the EKG machines on that floor. You can also create groups for different asset types on a single floor and find them in a cloud.
Filter the Assets in your View
Once you've set up an IoT asset management solution, you can filter the assets in your view to view only those that match your specific criteria. For example, you can display only those assets that are within a specific IP range or that run on a particular operating system. Alternatively, you can display all assets if you have a small database and don't want to filter them out.
TEKTELIC has a LOCUS app developed precisely for this. It allows adding different devices via serial numbers or QR codes to the app and tracks assets' location, the battery life of a sensor, and any other related information. This application simplifies asset management in big warehouses, office buildings, retail, and factories. You can add any device to the LOCUS app regardless of its producer, so it is a perfect choice not only for organizing TEKTELIC devices but also for the existing smart environment you already have.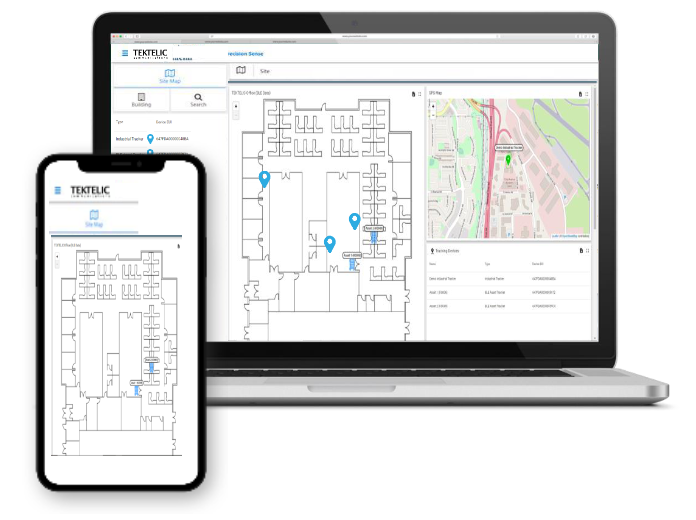 With IoT asset management, you can track and manage assets in real time. You can also use advanced sensor-based functionality to provide actionable insights. For instance, you can use the data from your IoT devices to predict how your assets will be used in a particular region. Filtering the assets in your view, in turn, is very easy with an IoT asset management system that has a secure cloud platform.
Create a Workflow
With IoT tracking sensors, you can automate the entire process by using a dashboard that displays asset status, asset location, asset performance, and asset lifecycle in general. Such a dashboard can notify the engineer if the system malfunctions, send an automated alert to a support center, order spare parts, and set a reminder for maintenance. So, basically, IoT solutions ensure real-time visibility, which is needed for cost-efficient predictive analytics, regulatory compliance, and device efficiency. An automated system is designed to be error-free and reduce downtime, allowing people to focus on more important things while machines are in operation.
Once you have your workflow defined, you can test it out using the sample deregistration workflow. Additionally, for a business model to be successful, it's important to back up the original record before making any edits. Intelligent workflows are designed to automate and link processes across various systems. They can streamline key aspects of operations, such as spare parts planning and plant asset maintenance. They can also help manufacturing companies move from reactive to predictive maintenance, which will lead to improved asset management. Ultimately, they can save money and reduce risks, reducing human error and allowing for real-time asset tracking. All of this will lead to a higher level of operation and cost efficiency and reduced downtime.
As the volume of IoT devices grows, it's important to develop a workflow for updating IoT systems. Not only will this streamline your updates but also improve the security of automatic tracking. Having a standard IoT update workflow will make the process of managing these devices much easier for the team handling them and decrease operations cycle times.
Brief Summary
IoT-based asset management solutions can help manufacturers measure risk, understand asset usage and conditions, and improve processes. IoT asset tracking also helps reduce waste and prevent unexpected equipment failures in the office, medical facility, or any other sphere. The main benefit of IoT-based solutions in asset management is the reduced need for human intervention. IoT solutions, sensors, and apps notify technicians about the failure of a piece of equipment or alert a user to put the asset in a secure locker, which ensures predictive maintenance and smooth operations within a supply chain.
At the same time, if you want your asset-tracking IoT solutions to work at their maximum efficiency and be organized down to the smallest details, you should pay attention to the points we brought up in this article. Asset tracking IoT solutions will be well organized when a company knows for sure which sensors, network, and cloud system it needs. Only when the entire ecosystem can be accessed remotely without any problems, IoT asset tracking can be called successful.
However, it is important to understand that it is not easy to accomplish all this by yourself and you need a reliable IoT provider, which will help to set up all the devices and organize them in one system. TEKTELIC can become such a provider for you with consistent support and technology customized just for you. For further details and options for collaboration, feel free to contact our sales team, they will willingly help you and answer all the questions.
To be informed about our
latest news 
subscribe to our newsletter