How Does LoRaWAN Asset Tracking Work?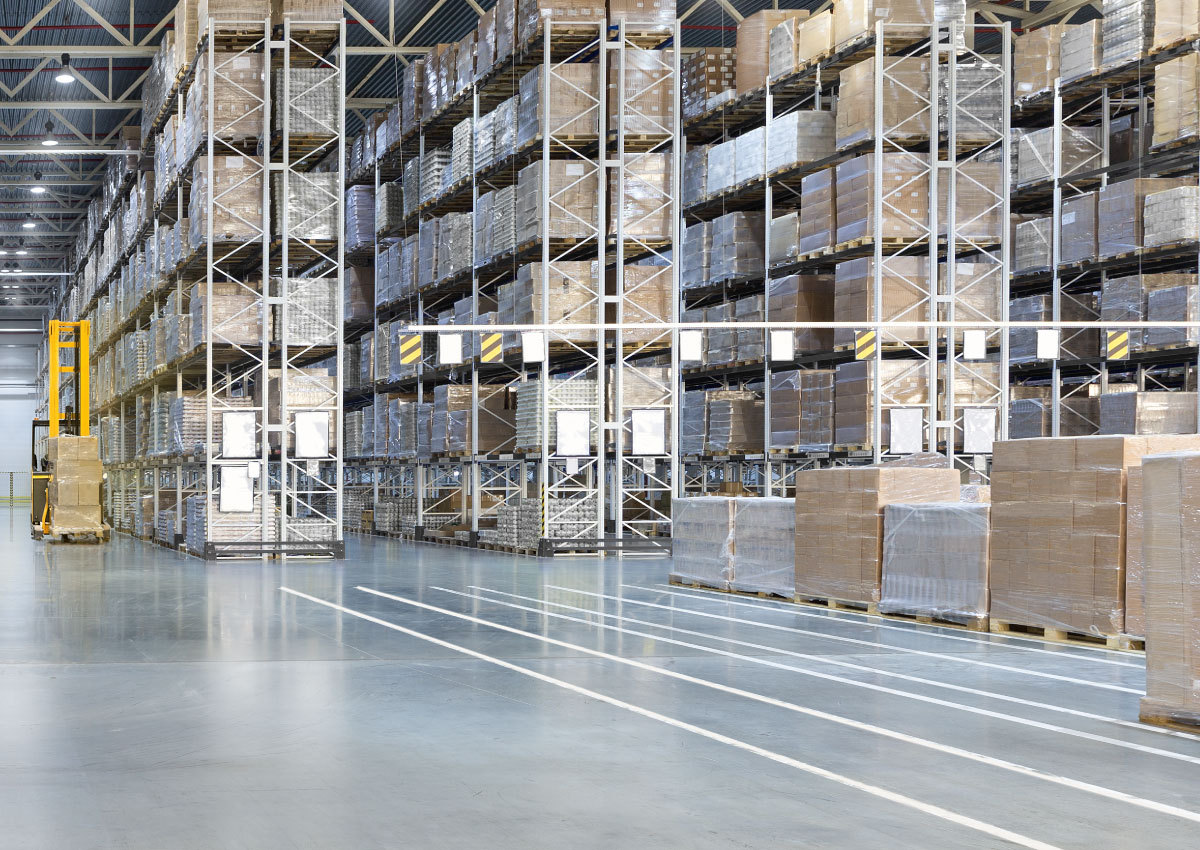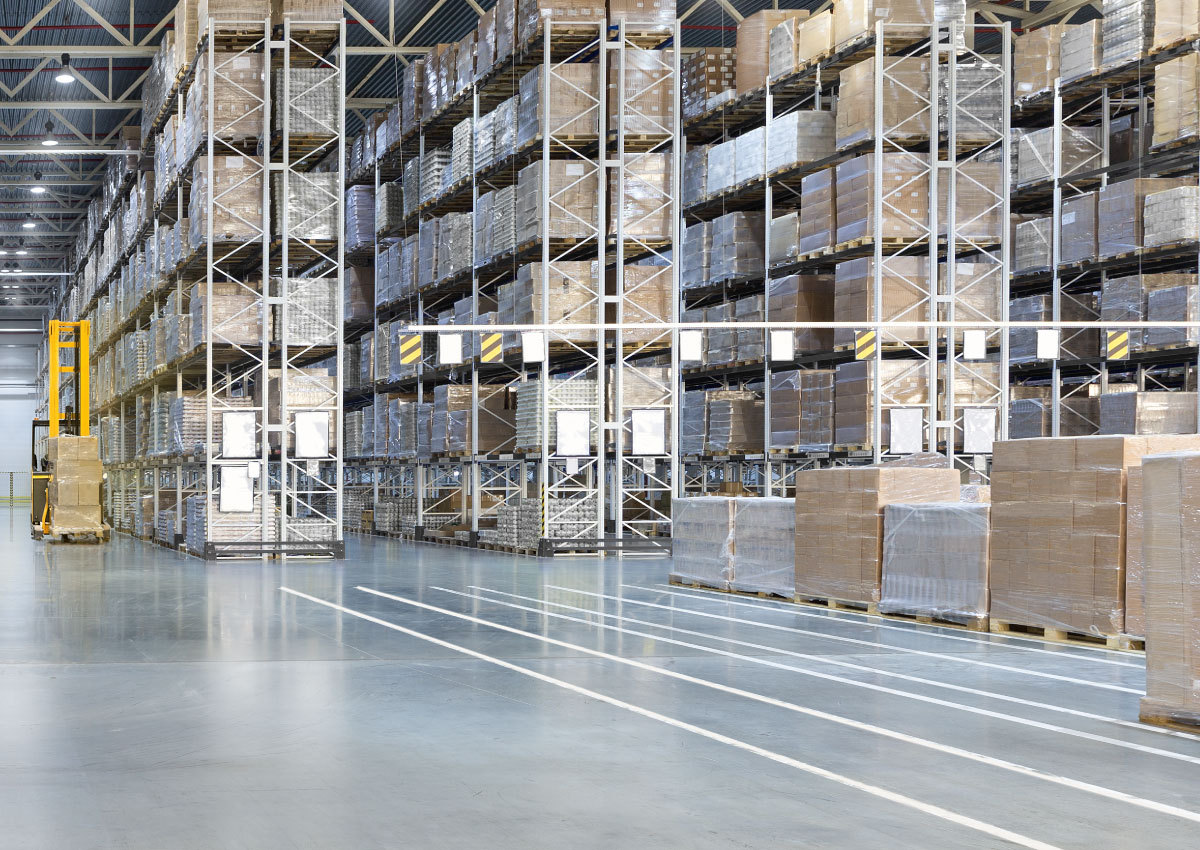 If you're looking for an efficient and cost-effective way to track your assets, then LoRaWAN asset tracking might be the perfect solution for you. This technology has been used in a variety of industries, such as manufacturing and retail, healthcare, and logistics, to help companies monitor their assets with accuracy and reliability. In this article, we'll explain what LoRaWAN asset tracking is, how it works, and provide some examples of how it has been used to improve asset management. So, read on to discover the power of LoRaWAN asset tracking!
What is Asset Tracking?
Asset tracking is the ability to track the location, status, and condition of physical assets in real-time. This can include items such as equipment, tools, materials, and vehicles. The demand for asset-tracking solutions is rising all around industries due to the businesses need to keep track of inventory, ensure compliance with safety regulations, and improve operational efficiency.
The Way How LoRaWAN Asset Tracking Works
LoRaWAN asset tracking works by using the LoRaWAN protocol to communicate between devices and gateways. The gateways then communicate the data to the network server, which stores the data and makes it accessible to the user. This allows users to keep track of their assets in real time, meaning they can be alerted to any changes or movements in the asset's location. The LoRaWAN protocol also ensures a secure connection between the device and the gateway, ensuring that the data is not accessible to any unauthorized users.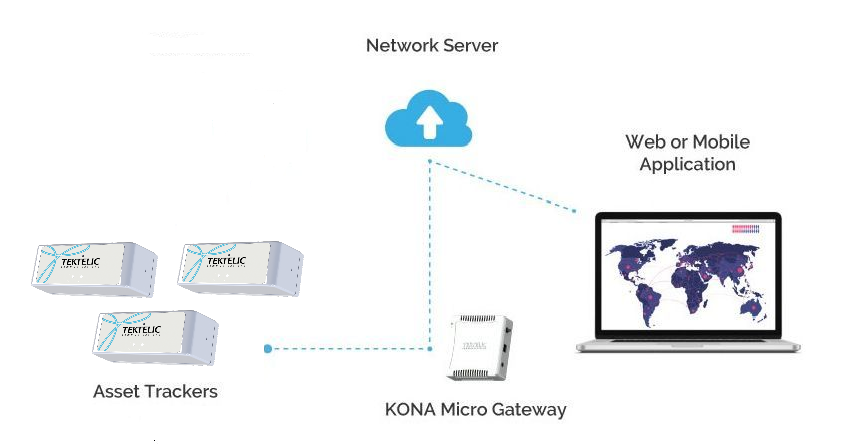 LoRaWAN sensors provide real-time location updates to your equipment. You can set up reporting rates from near real-time (every 1-2 minutes) to hourly, daily, or less frequent check-ins to suit your needs.
Smart asset tracking based on the Internet of Things technology uses LoRaWAN and GNSS (Global Navigation Satellite System) to monitor the activity and status of critical equipment. Adaptive event-based tracking technology, which is present in all TEKTELIC devices, can automatically switch the update rate to only happen when movement occurs, so you never miss a beat or waste unnecessary data, saving the battery life of the devices.
TEKTELIC has also integrated GPS into ORCA Asset Tracker for providing users with precise real-time visibility when a private LoRaWAN network is unavailable. ORCA has a rugged IP67 design and event-based startup, so is a cost-effective choice for your business. In addition to LoRaWAN and GPS, it has an optional Bluetooth Low-Energy (BLE) data transmission, which makes it a unique option in the asset-tracking market.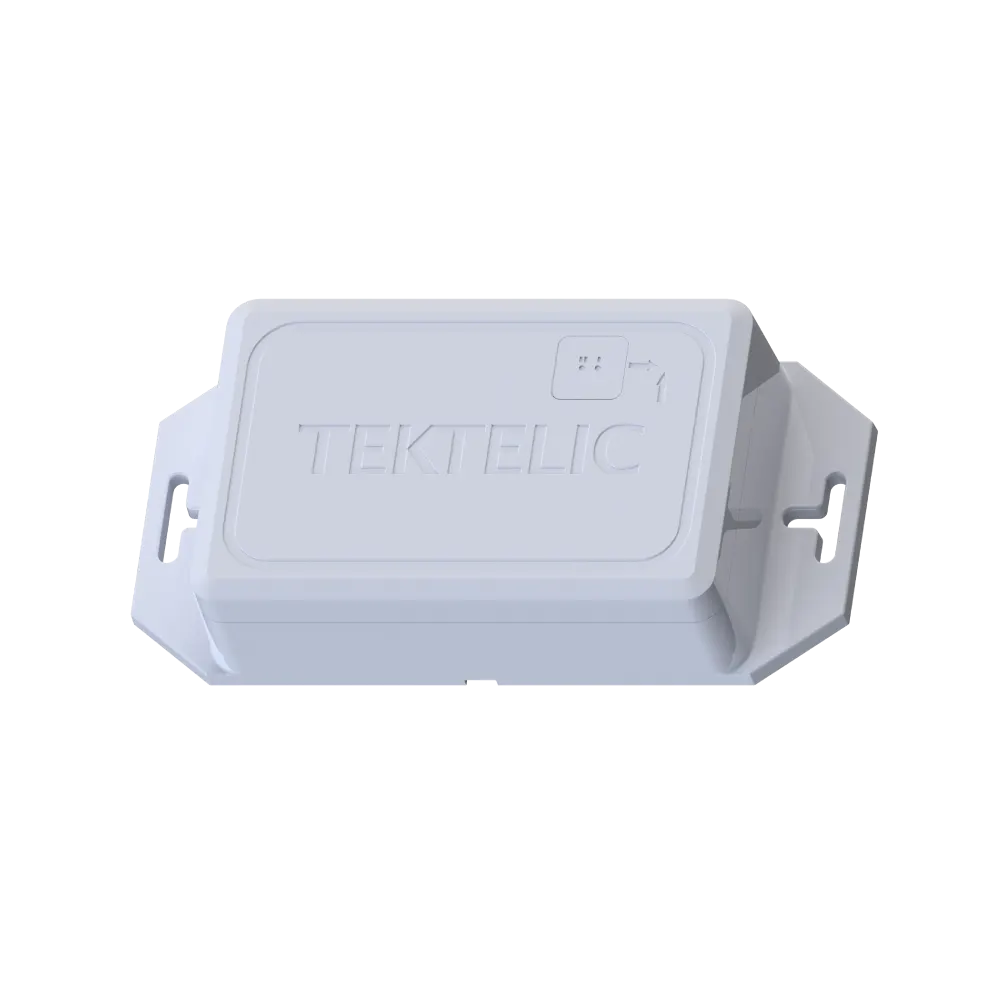 Industries that Benefit from IoT Asset Tracking
Industries that benefit the most from IoT-powered asset tracking are manufacturing, healthcare, and logistics. Across all industries, smart tracking systems prevent sudden equipment failure by predicting the need for service or repair. In addition to ensuring safety, real-time asset tracking helps eliminate theft and ensures the timely delivery of goods.
Asset tracking can also be used in the logistics and supply chain industry to identify and track shipments, vehicles, and personnel. It can provide real-time visibility into the location and status of shipments, allowing companies to optimize routes, prevent delays and ensure timely delivery.
TEKTELIC had a chance to contribute to the logistics industry directly by providing our KONA gateways to Europe's largest railway operator for remote tracking of train environmental conditions and the temperature of the batteries powering the train. The main issue was to keep the environmental conditions inside the train at a comfortable level and sustain the necessary temperature of the train batteries. And with TEKTELIC products, this problem was solved as managers now have remote access to measurements and can make adjustments as necessary.
In manufacturing and retail, IoT asset tracking can be used to track the location of machinery and equipment, as well as the progress of production. This information can be used to identify bottlenecks, improve quality control and reduce downtime.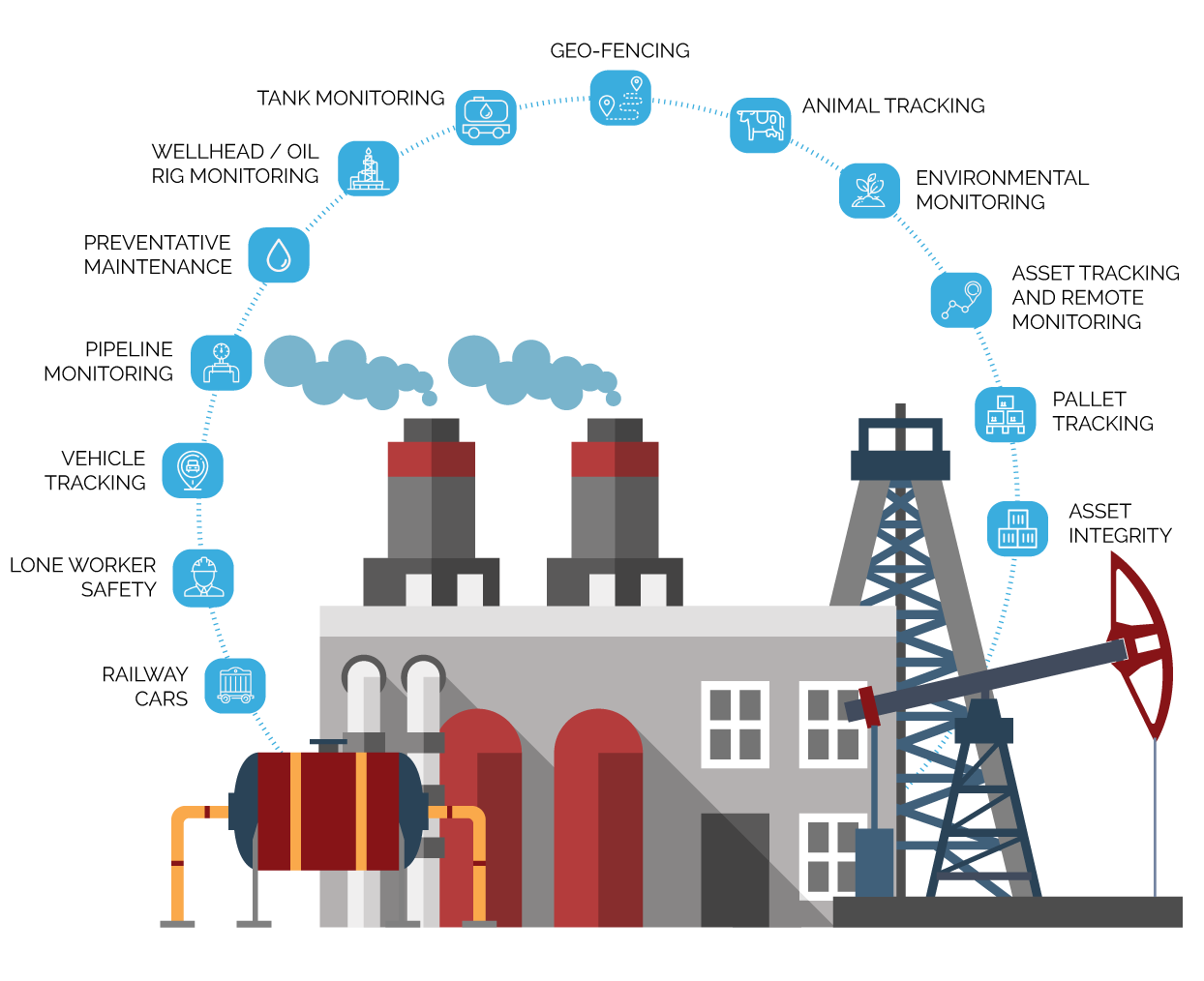 In healthcare, asset tracking can be used to track medical equipment and supplies, as well as patient records. It can be used to improve the delivery of care by providing real-time visibility into the status and location of critical equipment such as IV pumps, carts, wheelchairs, and other pieces of equipment.
Benefits of LoRaWAN for Asset Tracking
LoRaWAN network is an effective tool for asset tracking because it has:
long-range coverage

low power consumption

low cost

low latency

high-security levels
LoRaWAN-equipped devices are also easy to integrate into existing infrastructure using several LoRaWAN gateways, which send data to the end-user or trigger other devices in the network.
Long-range Coverage: LoRaWAN technology has the ability to cover larger distances than other communication technologies. This can be beneficial for businesses that need to track assets that are located in remote areas and need to be monitored from far away.
Low Power Consumption: LoRaWAN is a low-power wide area network (LPWAN) technology, which means that it can be used to track assets with low-powered devices without draining the battery too quickly. This can save businesses money in the long run, as they do not have to replace batteries as often.
Low Cost: LoRaWAN is affordable and does not require expensive infrastructure to set up. This makes it an attractive option for businesses that want to track their assets without breaking the bank.
Low Latency: LoRaWAN also has very low latency, which means that data can be transferred quickly and accurately. This is important when tracking assets, as it ensures that data is received in a timely manner.
Security: LoRaWAN technology is secure, which is essential when dealing with sensitive data. It uses encryption AES-128 to ensure that data is transferred securely and is not accessed by unauthorized parties.
LoRaWAN Network Providers
LoRaWAN networks are provided by multiple providers around the world, which we are going to tell you right now.
TEKTELIC
TEKTELIC offers an extensive range of asset-tracking devices designed to meet a variety of business needs, including outdoor and indoor tracking, fleet tracking, and objects tracking around the office premises.
Our principal device is the SPARROW asset tracker. It is a small LoRaWAN geolocation tracker with a simple out-of-the-box setup. SPARROW can be deployed to the assets needed to be tracked around a facility without minimal to no technical expertise. It makes it a perfect choice for non-tech companies. Besides, SPARROW can transmit data using BLE technology (through BLE beacons), which simplifies integration into a BLE-based infrastructure.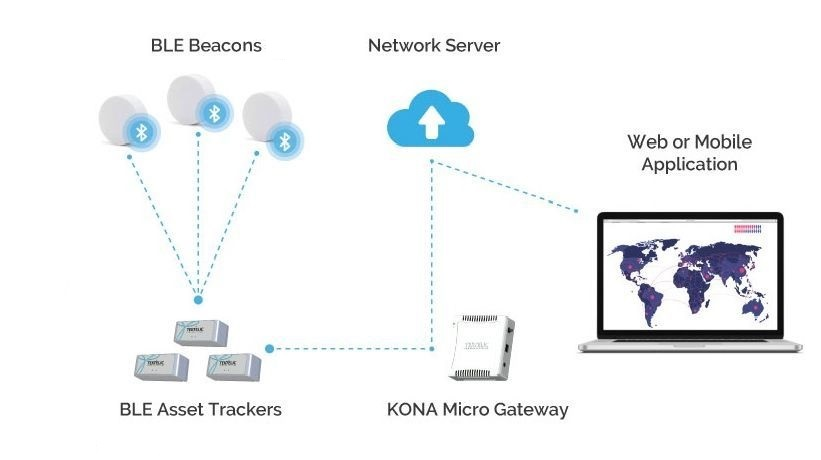 TEKTELIC also offers outdoor trackers PELICAN and PELICAN EX, which have IP67 ratings for deployment in challenging outdoor environments. These smart sensors feature long-range and low-power usage of LoRaWAN and universal availability and reliability of BLE. Both devices can be a perfect choice for logistics, manufacturing, and construction. Moreover, PELICAN EX has Scalable Zone 2/ATEX certification, so it can be used in extreme conditions with the presence of vapors, dust, and combustible gases.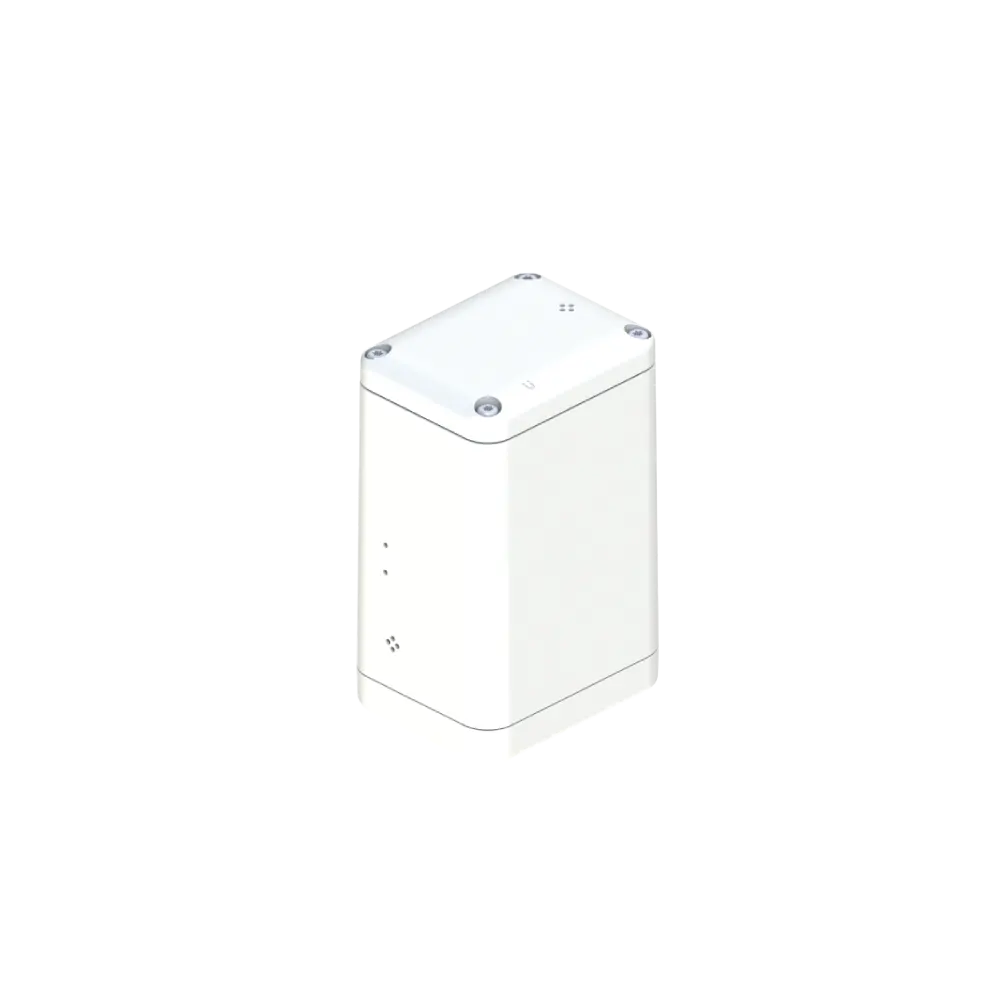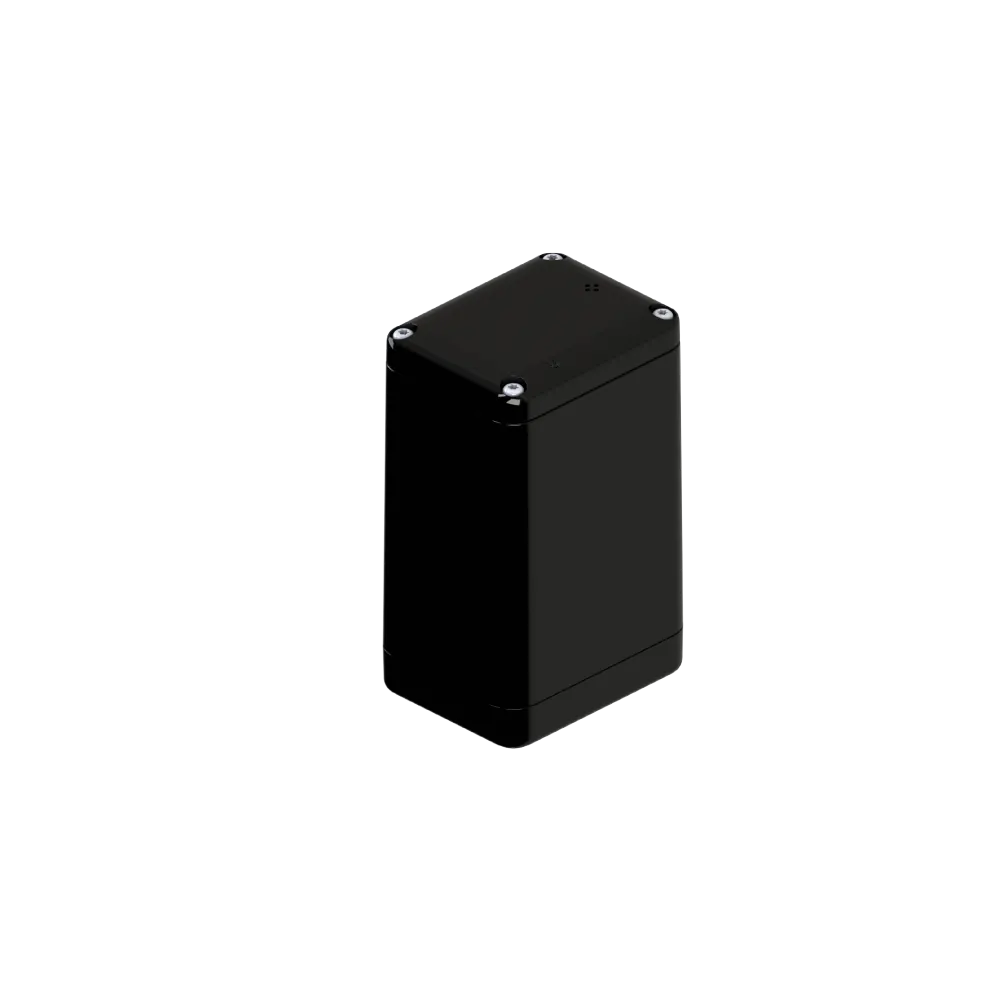 Other Providers on the Market
Helium
The Helium Network is an open, decentralized, cellular-free public network that allows IoT devices to connect without needing Wi-Fi or a cellular subscription. It operates in North America and Europe. It also uses a secure blockchain to ensure user information is safe. Its battery-powered trackers provide an exact location, are able to work in diverse environments, and are easy to integrate with third-party IoT platforms.
TTN
TTN offers a global, open-source platform that enables businesses, developers, and people to build, deploy, and manage their own networks for asset tracking. TTN provides a comprehensive suite of asset-tracking solutions. These include an intuitive cloud-based dashboard for setting up and managing networks and applications, a powerful API for building custom applications, and a software development kit for developing applications in a wide range of areas. The provider also offers support for a wide range of hardware and software, including LoRaWAN gateways, radios, and other components.
Senet
Senet is one of the largest LoRaWAN networks in the United States. The company's new Location Estimator service makes any device connecting to its network in the US and through its roaming partners, location-aware. This feature is available as an add-on to Senet connectivity plans and provides location logic without the need for dedicated hardware.
Its network-based Location Estimator derives the location of a LoRaWAN device from the gateway that relays any uplink messages from the device over time. This feature is optimized for applications where estimated location data combined with application-specific environmental data meets use-case requirements and can be a cost-effective alternative to using dedicated devices, which drain batteries quickly.
ThingsIX
ThingsIX provides services for LoRaWAN networks, enabling companies to wirelessly connect their products and services to the Internet of Things. It provides data connectivity and analytics for asset-tracking applications, enabling businesses to track and monitor their assets in real time. The company also provides a range of asset-tracking devices, including LoRaWAN-based tags, beacons, and sensors. These devices are designed to be simple to deploy and integrate with ThingsIX cloud-based analytics platform.
Alternative Technologies for Asset Tracking
In addition to the LoRaWAN technology for asset tracking, there are other technologies we are going to discuss.
Barcodes and RFID tags are two of the oldest asset-tracking technologies, but they can be cumbersome to implement in most environments, especially with mass stocking or production. They also require manual scanning or can be circumvented easily, which can lead to lost items, confused deliveries, and other unpleasant cases.
GPS, on the other hand, is ideal for global, outdoor asset tracking because it uses a system of 24 satellites to broadcast signals that receivers can use to determine the location of an object. The major drawback of the system, though, is its extensive energy use and lifespan of the device's battery life. It results in additional costs for battery replacements and/or energy use.
Cellular tracking, on the other hand, relies on the trilateration of signals from cell towers to determine the location of an asset. This method is not as accurate as some other technologies because the cellular network is not available in some remote areas and the tracking device won't be able to reach the cell tower to transmit a precise location.
Main Takeaways
All things considered, LoRaWAN asset tracking is a revolutionary technology that can help you keep track of both powered and non-powered assets in real time. This technology is becoming increasingly popular among businesses due to its low cost, scalability, long range, high security, and low power consumption. By using this technology, your business can track any type of asset, resulting in increased visibility, accuracy, and efficiency. That is why if you don't want to lag behind and lose time on manual asset tracking, take a look at what TEKTELIC can offer.
Feel free to contact the sales team for further discussion on IoT devices and scale up your business processes.
To be informed about our
latest news 
subscribe to our newsletter