A New Generation of IoT in Inventory Management: How Does it Make a Difference?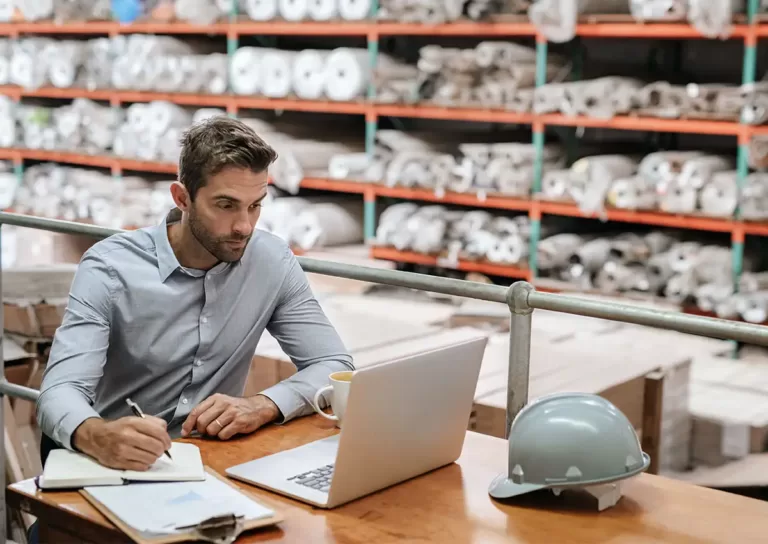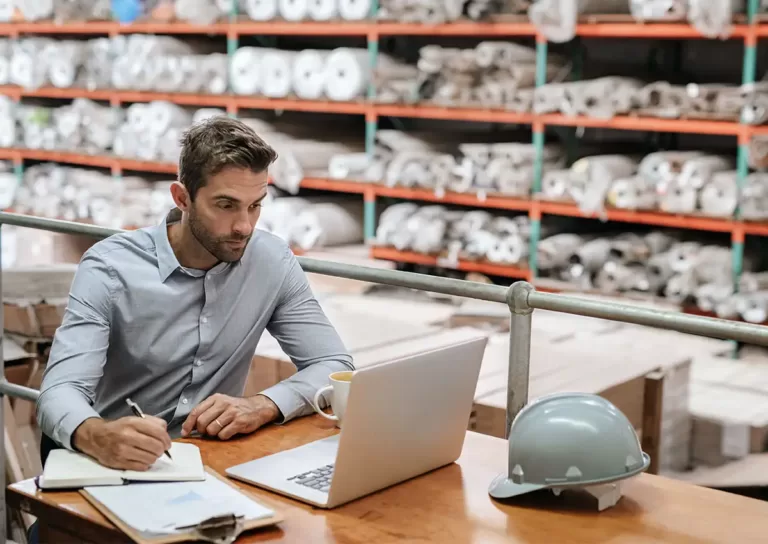 The Internet of Things technology is becoming more and more developed daily, opening new opportunities for businesses on the local and global scale. That is why when we are talking about the advanced level of technology, it is where the abilities to gain competitive advantage and streamline traceability of warehouse operations become truly real. Using the new generation of IoT tracking sensors in inventory management is an excellent way to cut operational costs and increase the efficiency of your company's supply chain management.
IoT tracking applications and real-time analytics allow you to better predict inventory levels for timely connection with distribution centers and ordering raw materials. They can also help you avoid stockouts by tracking material requirements for future manufacturing. IoT also allows you to keep track of inventory levels in real time, reducing the risk of missing a deadline or running out of a critical item. There are many ways how IoT asset management solutions make difference and we are going to tell them to you.
Advanced Connectivity and Real-Time Analytics
The capabilities of the Internet of Things-powered devices make them a powerful tool for smart inventory management. These IoT systems and devices can help retailers determine how long it will take to assemble a particular item or identify bottlenecks on assembly lines. With this information, businesses can avoid costly mistakes related to regulatory compliance, and improve customer service and overall warehouse efficiency. In order to improve inventory management, companies can also turn to the inventory management system using IoT to predict weather patterns, make logistics decisions, and route planning more effectively.
Another major benefit asset management using IoT can bring to your business is its ability to give manufacturers real-time visibility into their inventory due to constant data collection. Connected devices can pinpoint the exact location of any goods in storage, simplifying the job of warehouse managers. The information they can gather helps manufacturers balance their on-hand inventory with production needs, increase machine utilization, reduce lead time, and avoid hidden costs that come with manual methods of warehouse management.
Predictive Maintenance and Forecasting
In the field of inventory management, the Internet of Things (IoT) is advancing rapidly. For example, an IoT-based tracking system embedded in a truck or any other equipment sends real-time data through cellular and wireless networks to production and distribution centers, influencing decisions and emergency planning. These devices can also detect problems with trucks and other assets in the field, such as oil oxidation and low battery power. These systems can also provide early warning alerts when major maintenance needs are imminent not to create unexpected disruption in a supply chain.
Predictive maintenance improves asset efficiency and can reduce the costs of waste management, replacement equipment, and time-sensitive repairs, which disrupt supply chains. It can also reduce downtime, resulting in higher production. Predictive analytics systems are particularly useful for buildings, where sensors gather real-time inventory data and schedule maintenance based on it to achieve more efficient storage.
Predictive maintenance in the inventory can prevent unexpected breakdowns, which could affect the manufacturing process and productivity. These systems can also increase the efficiency of technicians, who closely work with inventory managers. By analyzing real-time data from IoT devices, cloud-based inventory systems can flag problems before they happen, reducing the costs associated with unplanned maintenance.
Cost-Effectiveness
As we already established, the use of an IoT tracking system in a smart warehouse is transforming inventory management by providing a unified view of inventory. IoT-based solutions for inventory optimization can automate replenishment, provide real-time inventory counts, and integrate with the existing systems the company has. Accurate data is crucial to supply-chain management and enhanced inventory tracking, especially in a competitive market full of extra costs.
The use of IoT inventory management devices is becoming increasingly cost-effective, with benefits such as increased visibility and increased productivity. IoT technology is generally affordable because of its low energy consumption, affordable cost of the sensors, and long-time operation capabilities. Basically, with even one Internet of Things (IoT) inventory management solution integrated, the entire supply chain management system becomes more accessible and cheap.
Accessibility
Unlike previous generations, current IoT devices do not require dedicated staff for deployment and setup and are fully scalable. The new generation of inventory management software can be configured remotely and doesn't require any specific hardware to operate. IoT technologies, for the major part, are created to simplify different kinds of processes and improve operational efficiency. That is why smart devices created for real-time tracking in stocks are usually operated without any extra effort and technologically-specific knowledge. With this feature, IoT systems can transform traditional inventory management system into modern architecture.
Increased Efficiency
The new generation of IoT devices can help retailers and manufacturers organize their warehouse management more efficiently. These asset-tracking devices help track inventory levels and determine equipment locations in several clicks. This information can then be analyzed and used for predictive analytics and purchasing decisions. This will help reduce inventory, shrinkage, and waste. It will also help improve the accuracy of smart warehouse management.
As the Internet of Things (IoT) becomes increasingly pervasive, businesses must make the most of it. In inventory management, IoT devices can automate asset tracking, and replenishment, and improve supply chain compliance. With this technology, inventory managers can monitor warehouse efficiency from anywhere in the world and eliminate the negative effects of any unexpected breakdowns.
IoT-enabled inventory management software help companies monitor goods throughout the supply chain, from co-packers to regional warehouses, retail shops, and consumers. Internet connectivity and IoT in inventory management allow companies to see how packaging lines are running in real-time, which allows managers to adjust production in different locations and meet deadlines.
Possibility of Micro-Tracking
IoT package tracking helps businesses keep track of inventory, identify new trends, and avoid overstocking. IoT-based inventory management also lets businesses identify items according to their nature, such as fragile and perishable products to store and transfer them in the right way. The use of the Internet of Things reduces inventory handling time and wait times. Whether you're running a small business or a large corporation, automated asset tracking can help you keep track of your inventory and improve your business processes.
What is even more interesting and important is a really small form factor of IoT asset tracking devices. Thanks to its compact size, an IoT tracker can be attached even to the smallest equipment or some raw material for an effective organization of warehousing processes. Precise location monitoring is an increasingly important tool for inventory optimization, especially for companies that have many products. Using IoT technology to track multiple items in an inventory can improve visibility, reduce costs, and improve the customer experience.
Accurate Data Collection
IoT devices for inventory management are way more accurate than other technology existing in the market right now. Many major brands use IoT shipment tracking to ensure that inventory is accurate and the expected delivery date is up-to-date. Basically, IoT devices provide users with enough data for them to have supply chain visibility necessary for optimized inventory management. IoT sensors can also help prevent false inventory claims. These sensors can also be used to track returnable assets through the supply chain. As a result, the Internet of Things can help prevent the loss of valuable inventory.
With the advent of online shopping, real-time data accuracy in inventory management is of utmost importance. Today's consumers expect fast delivery and product availability, so it is essential that inventory data is accurate and up-to-date. With IoT, businesses can reduce shipping errors, inventory loss, and pilferage. Using IoT sensors for inventory management means that your company can monitor each individual item and determine whether or not they're being handled properly. It can make it easier for your employees to identify equipment usage even in highly regulated manufacturing industries.
Automation of Processes
One of the most beneficial parts of IoT technology usage in smart warehouse management is the possibility to fully automate inventory and quality management. The inventory tracking systems automate data capture, which reduces manual data entry, and enhances its accuracy. Besides, when people don't have to go and collect data on each item manually, they can allocate saved time to other tasks, which will positively influence inventory costs and inventory management compliance.
The data generated by these systems benefits the entire organization, including supply chain management, workflow automation, shipping, and transportation. With IoT-based inventory management, you'll get real-time visibility of all inventories, even when inventory is in multiple locations and involved in different supply chains. Actually, in the current stage of technology development, you can read data from IoT devices using your PC or mobile phone to streamline your workflow and manage supply chains better.
Increased Supply Chain Visibility
Increased transparency is another benefit IoT inventory solutions can bring. IoT devices can reveal which items are being picked the most often, allowing stock managers to improve efficiency. This transparency can also prevent collisions between forklifts as with the IoT GPS tracking or wearable devices drivers will always know the location of their colleagues and avoid crushes. Smart inventory management can also help businesses manage seasonal inventory needs. Some systems also provide weather information and temperature information to prevent damage to inventory and provide managers with the necessary information to ensure regulatory compliance.
In addition to being cost-effective, IoT devices can help a company respond to unexpected changes in supply chain demand. For example, smart shelves, which operate under the Internet of Things technology and have real-time communication can help businesses improve their supply chain management by sending alerts when some product is out of stock or about to be out of stock.
Point-of-use inventory companies need to determine the optimum level of inventory for every location and that is why they need this advanced tracking inventory means. Too many items on stock can lead to higher carrying costs, while too few items could lead to stockouts and work stoppages. Warehouse management shouldn't be like this and most companies already understand it. Despite this, some companies still rely on traditional technologies for inventory management, which often results in disruptions of the supply chains. Additionally, these companies without advanced inventory management cannot rely on past sales to determine the best replenishment level; they need to look into the future and make decisions based on the latest information, which quite frequently is misleading.
What are the Prospects of IoT Inventory Management?
IoT started its existence as a network of physical objects that contain sensors and exchange data with other systems but now this technology has already begun to enter the mainstream. According to the most recent research, the IoT is expected to grow into a $1.2 trillion industry by the end of this year (Middleton & Middleton, 2022). It is also estimated that IoT-driven inventory management will be the most cost-effective inventory management solution in 2-3 years. In addition to improving inventory management, IoT-driven systems can help organizations improve their compliance and quality management processes.
Most likely, the new generation of IoT devices will be powered by various options of connectivity, which will allow companies not only to collect real-time data but also choose how to collect it on each particular device. The ability to collect data in real-time using the best suitable connectivity option will significantly improve both inventory and production systems. By enabling companies to make smarter decisions, IoT devices will increase their productivity and sustainability.
Which Devices TEKTELIC Can Offer for Inventory Management?
For companies looking for IoT asset tracking solutions for inventory, TEKTELIC has several options available. These include ORCA, SPARROW, TUNDRA, and PELICAN/PELICAN EX trackers. For companies that need to maximize business efficiency, IoT-based tracking solutions are essential. The technology eliminates manual processes that require human intervention. It also enables bulk asset scanning to ensure an accurate inventory. TEKTELIC, in turn, offers IoT-based tracking solutions for every use case.
ORCA
TEKTELIC ORCA is designed for the indoor and outdoor location of assets and vehicles. This industrial-grade GPS tracker is highly configurable and supports multiple GNSS constellations. In addition, it supports indoor positioning using BLE, so it is a perfect choice for both indoor and outdoor monitoring. This allows businesses and owners to geolocate assets and vehicles inside a warehouse or garage without the need for GPS antennas. It also uses an accelerometer to send updates, ensuring that it uses minimal power. It sends updates at periodic intervals while stationary and more often when moving.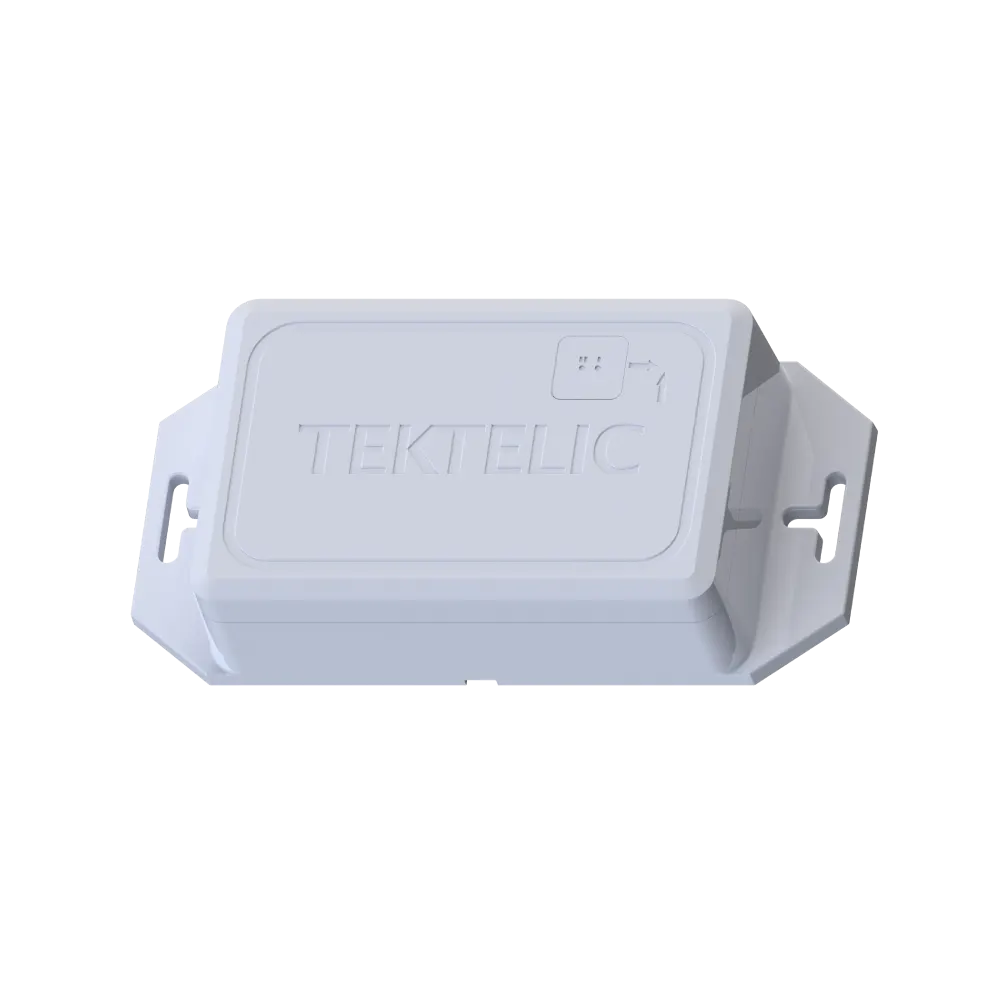 Its rugged IP67 design supports various deployment environments. It includes 2 D-cell batteries, which offer 8 to 10 years of battery life. ORCA seamlessly integrates with TEKTELIC's End-to-End IoT solutions as well.
SPARROW
SPARROW is a worthy choice for environmental management as well. SPARROW tracker uses Bluetooth Low Energy and LoRaWAN (r) technology to pinpoint the location of assets in the indoor area. This rugged device also includes an accelerometer to minimize battery usage. One more incredibly beneficial point, this device has is its small form factor, which allows attaching it even to the smallest equipment pieces.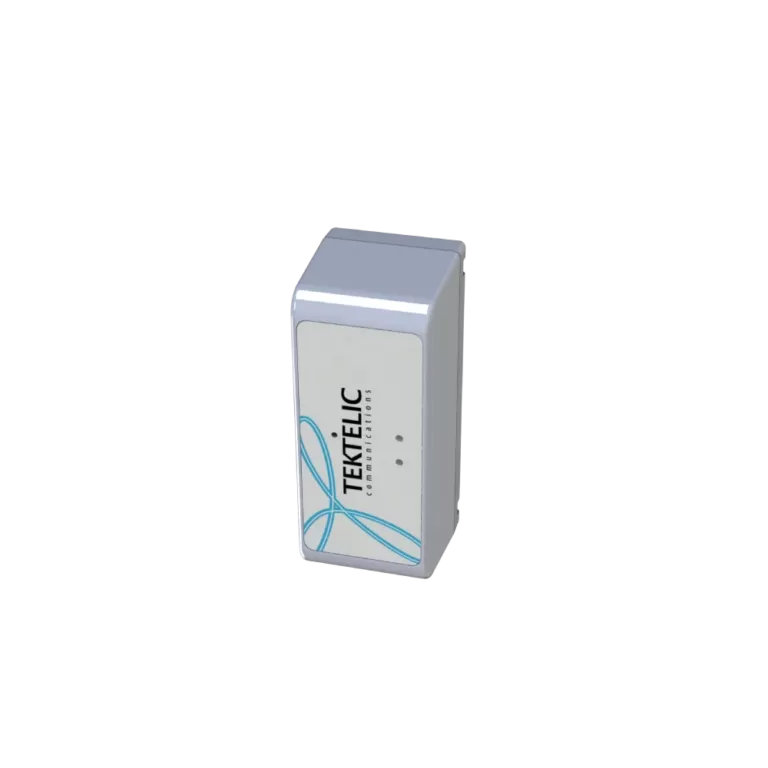 TUNDRA
TEKTELIC is a global leader in IoT solutions, developing a range of IoT gateways and sensors. The company's solutions address a diverse range of vertical application needs, from asset tracking to vaccine storage. The TEKTELIC TUNDRA monitoring device can monitor temperature and humidity within storage facilities and operates in extreme temperature ranges.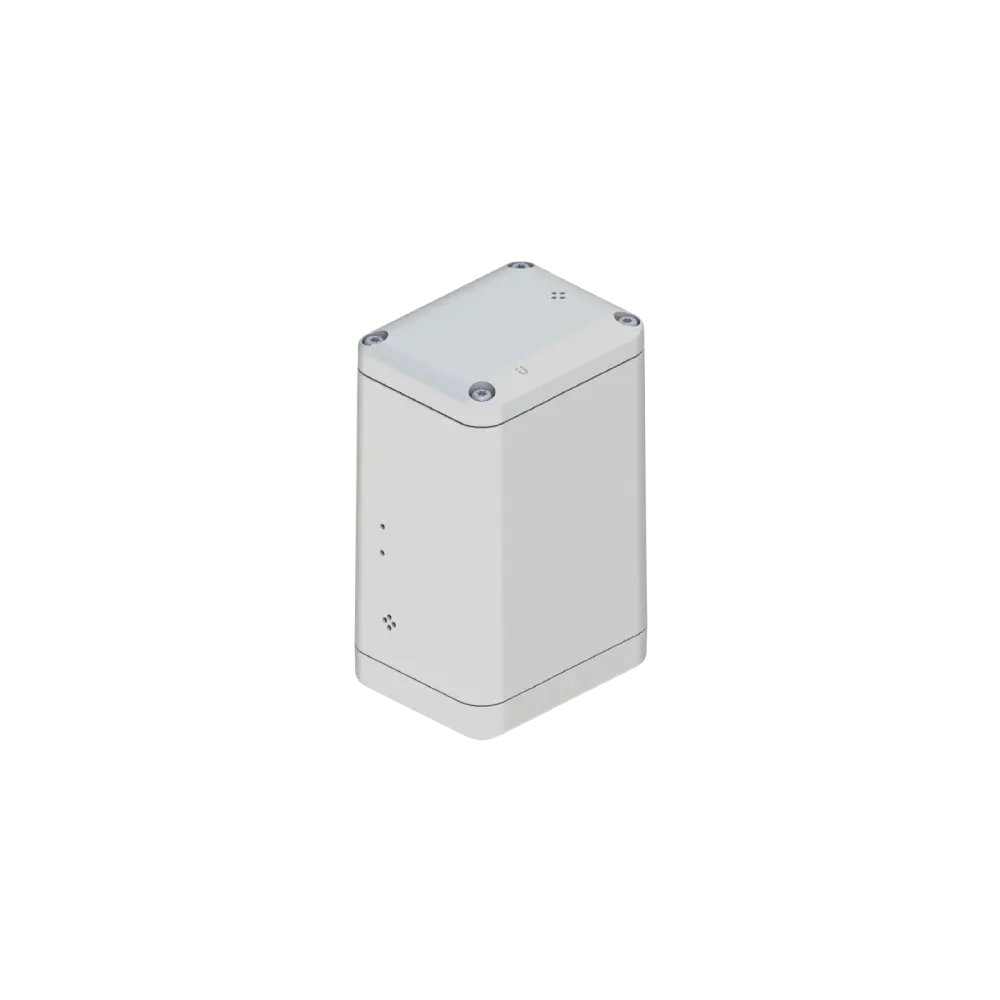 PELICAN/PELICAN EX
If you're looking for an outdoor LoRaWAN asset tracking device that can pinpoint an asset's location, the TEKTELIC PELICAN/PELICAN EX is the answer. Its unique combination of LoRaWAN and Bluetooth Low Energy ensures low energy consumption and maximum coverage without compromising accuracy making it a perfect device. Both PELICAN and PELICAN EX are rated IP67 and are small in size, so easily can be deployed in diverse environments.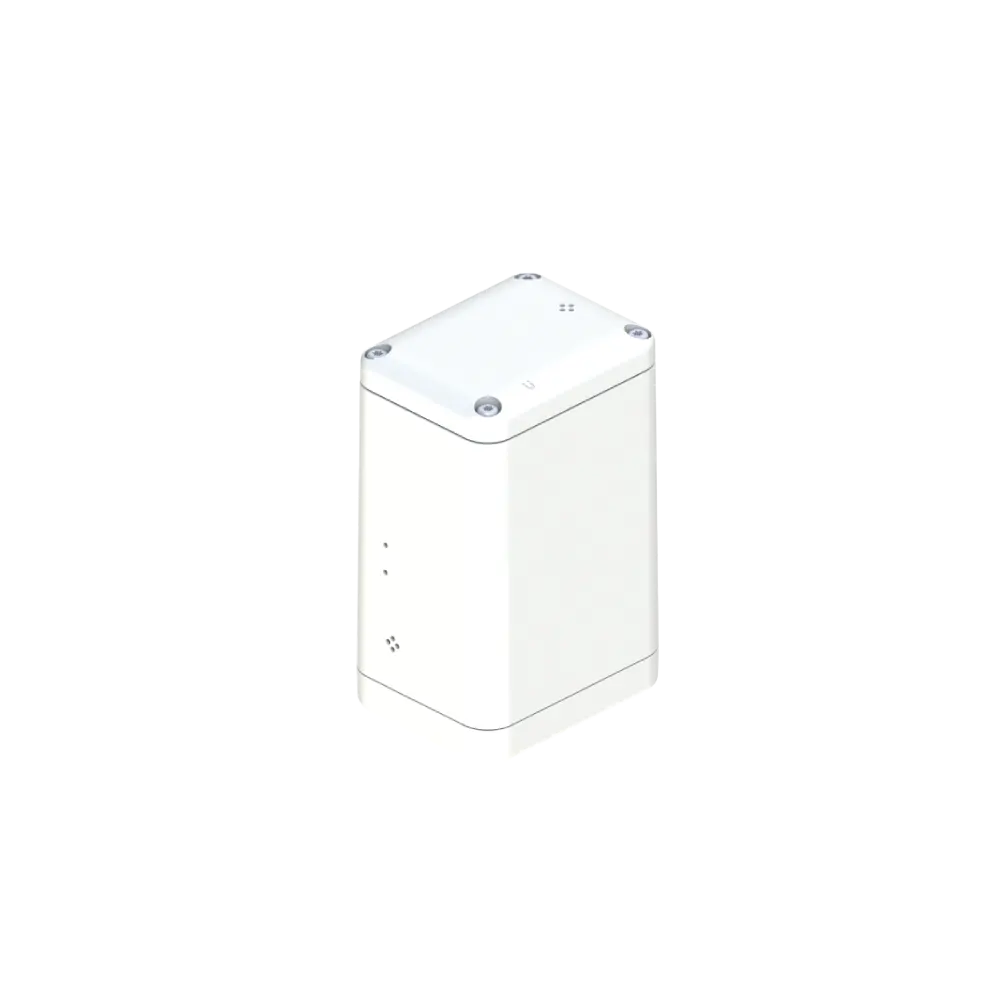 PELICAN EX, in addition, is Scalable Zone 2/ATEX certified, so it can be used for tracking assets in environments full of combustible gases and vapors or dust. Both devices have fairly long battery life, with up to 15 years for PELICAN and up to 6 years for PELICAN EX. Both IoT devices can also operate in temperatures ranging from -40°C to 85°C.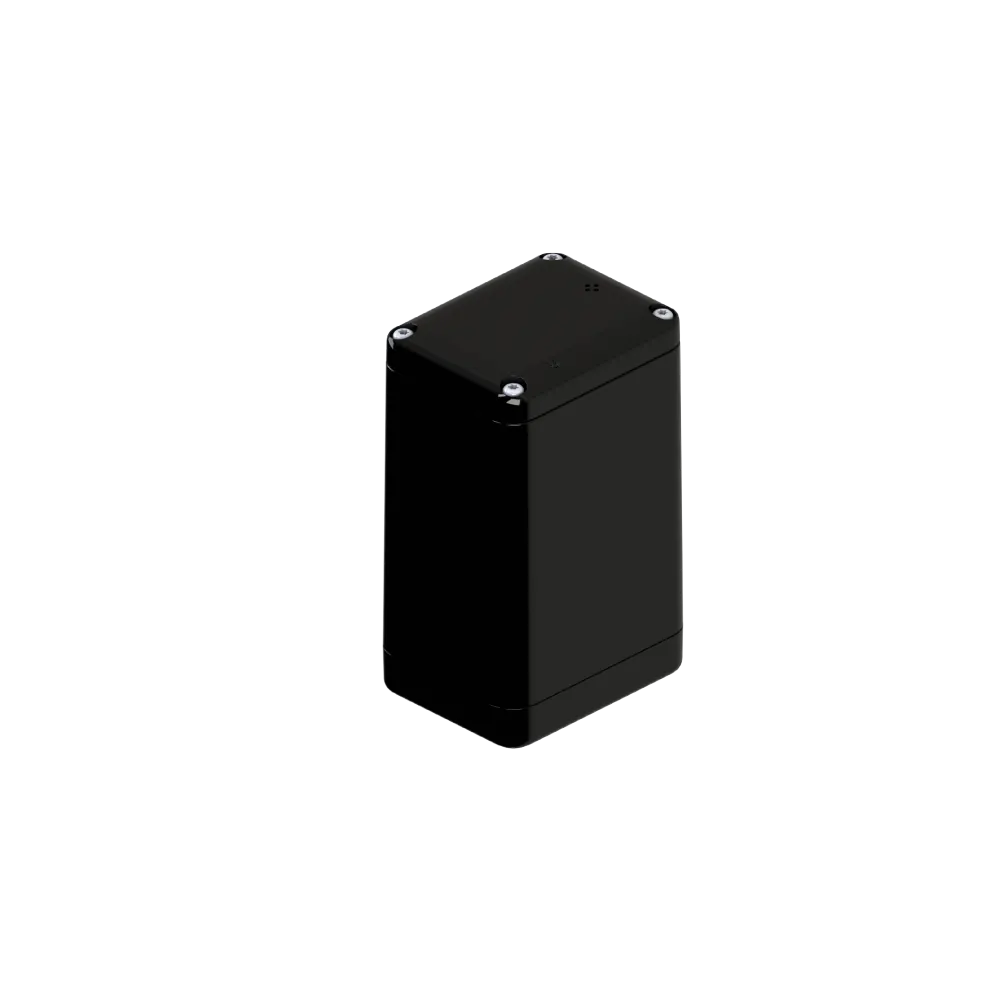 IoT-based tracking solutions from TEKTELIC are powerful, resistant, and provide high-quality insights. The company's IoT devices simplify asset management by making it easier for staff to locate equipment and access the necessary items. Besides, TEKTELIC has a staff of experienced developers that can help organizations implement IoT solutions in their inventory management processes.
Summing up
Inventory management remains a major source of stress for companies, and they're actively looking for new ways to reduce holding costs. These issues are often related to visibility gaps and a lack of reliable tracing. However, these issues can be solved with IoT technologies currently present on the market, especially if combined with remote on and off switches and other advanced technologies. As a result, companies can improve their overall productivity, traceability, and compliance.
IoT devices are transforming inventory management and providing businesses with new operational efficiencies and revenue opportunities. The availability of items can affect potential sales, customer loyalty, and the company's reputation, so it's important to optimize the way businesses manage inventory. Moreover, IoT devices can help businesses identify storage conditions and pinpoint delay points. As a closing remark here, current IoT devices are way better than their "ancestors" in terms of connectivity, range, data transmission, etc., so you can make a real difference applying these devices.
In case you are in search of a reliable provider or want to know more about current IoT opportunities, be sure to drop a line to our sales team; they are here to help!
Middleton, C., & Middleton, C. (2022). IoT spending to hit $1.2 trillion by 2022, claims IDC | Internet of Business. Retrieved 16 September 2022, from https://internetofbusiness.com/iot-spending-to-hit-1-2-trillion-by-2022-claims-idc/#:~:text=The%20report%20forecasts%20that%20IoT%20spending%20will%20experience,to%20reach%20a%20worldwide%20total%20of%20%241.2%20trillion.
To be informed about our
latest news 
subscribe to our newsletter