How can eDoctor Device Help the Medical Sphere? The Real View on Medical IoT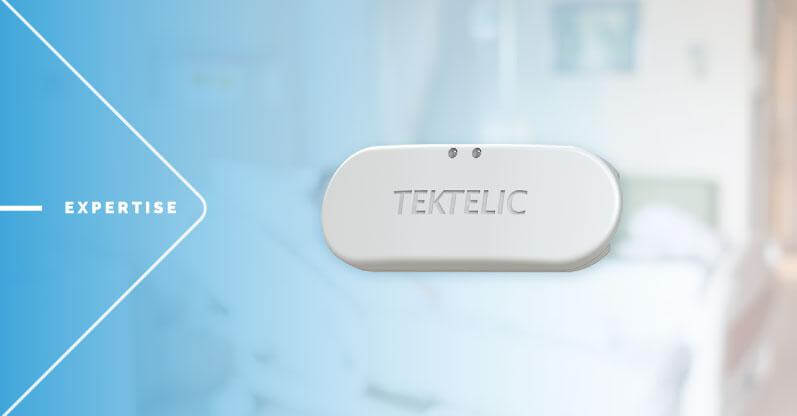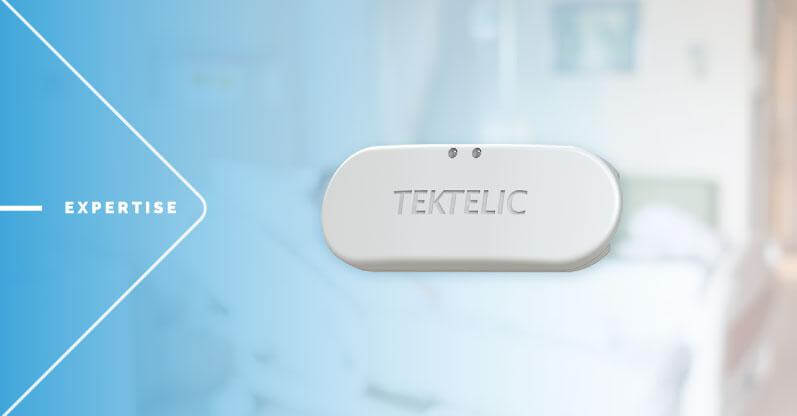 Before starting to talk about the usefulness of eDOCTOR, we have to explain why healthcare personnel needs to use the Internet of Things in general. So, what problems does a doctor face every day? The answer is pretty simple here, many of them. First, there is a lot of paperwork for each patient: to send files somewhere, get results from another specialist, and so on. Secondly, manual review of clinical data takes time. The third point here is that the amount of such work increases with the healthcare sector expansion. Fourthly, some medical professionals or medical staff don't want to do a certain job because they consider they can allocate this time for something more useful. Integration of IoT in healthcare is a good solution for all of the abovementioned problems as it takes a lot of time to send medical records, especially when you want to transfer patient data somewhere out of a particular healthcare facility. This process can be automated using IoT medical devices, including the eDOCTOR device.
Main Features of TEKTELIC eDOCTOR Device
TEKTELIC eDOCTOR is a remote patient monitoring device, which can monitor patient status based on vital signs, human body condition, and body position. This IoT health monitoring device is made specifically for healthcare professionals to better monitor patients with chronic diseases, patients undergoing treatment process, senior patients, and athletes. All patient data reports are stored in the cloud where medical staff can also communicate with each other and discuss patients' health. Using IoT healthcare devices, hospital staff will have an opportunity not only to automatically send collected data anywhere but have more convenient access to the data collected. All health data reports are available immediately after they are generated by the eDOCTOR device without any delays, so it can be used even during minor operations to track vital signs. What is more, eDOCTOR has already undergone clinical trials in healthcare facilities in Calgary, which proves that this medical device can be used even in a medical emergency.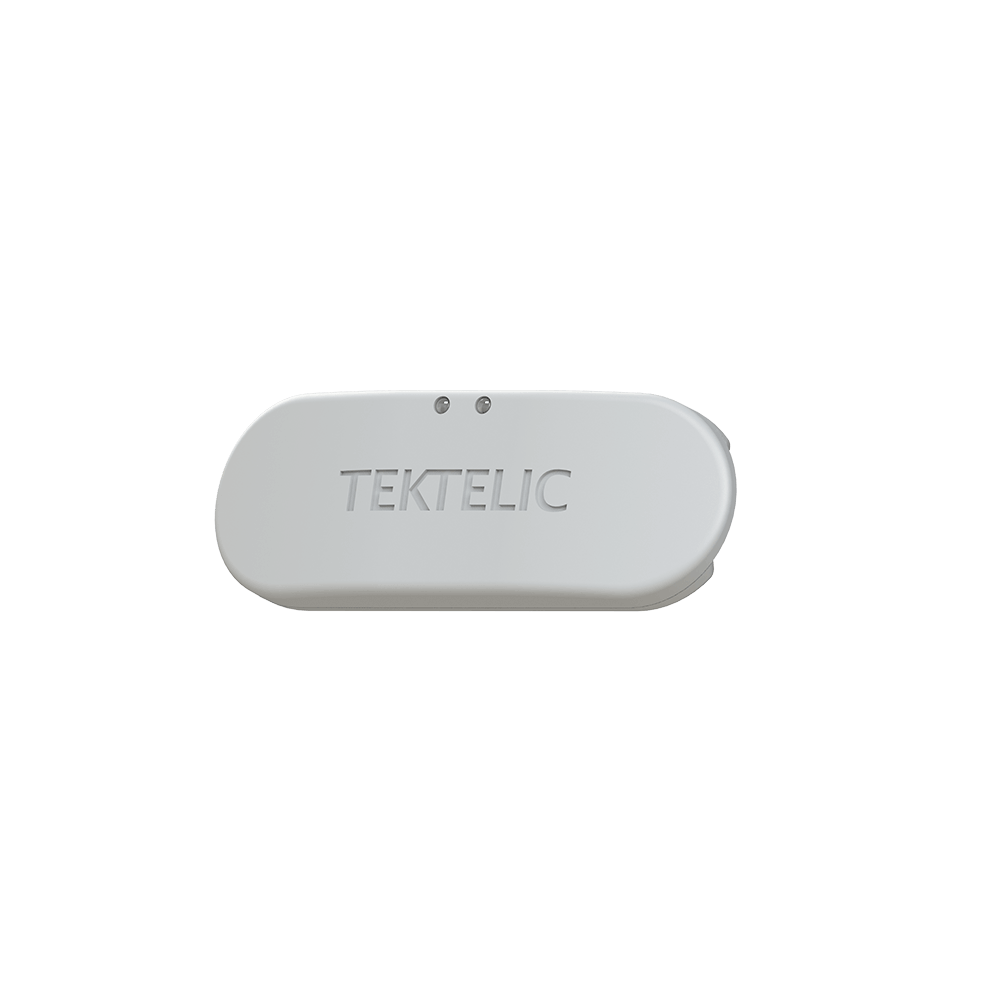 The eDOCTOR device is an end-to-end solution for monitoring respiratory health, patient's body position, and remote monitoring of heart rate and temperature. Its temperature sensors are sensitive to the slightest changes in body temperature that may be indicative of a respiratory illness and influence patient outcomes. The device also has a washable and adjustable strap, so it is comfortable and discreet enough to be worn in everyday life.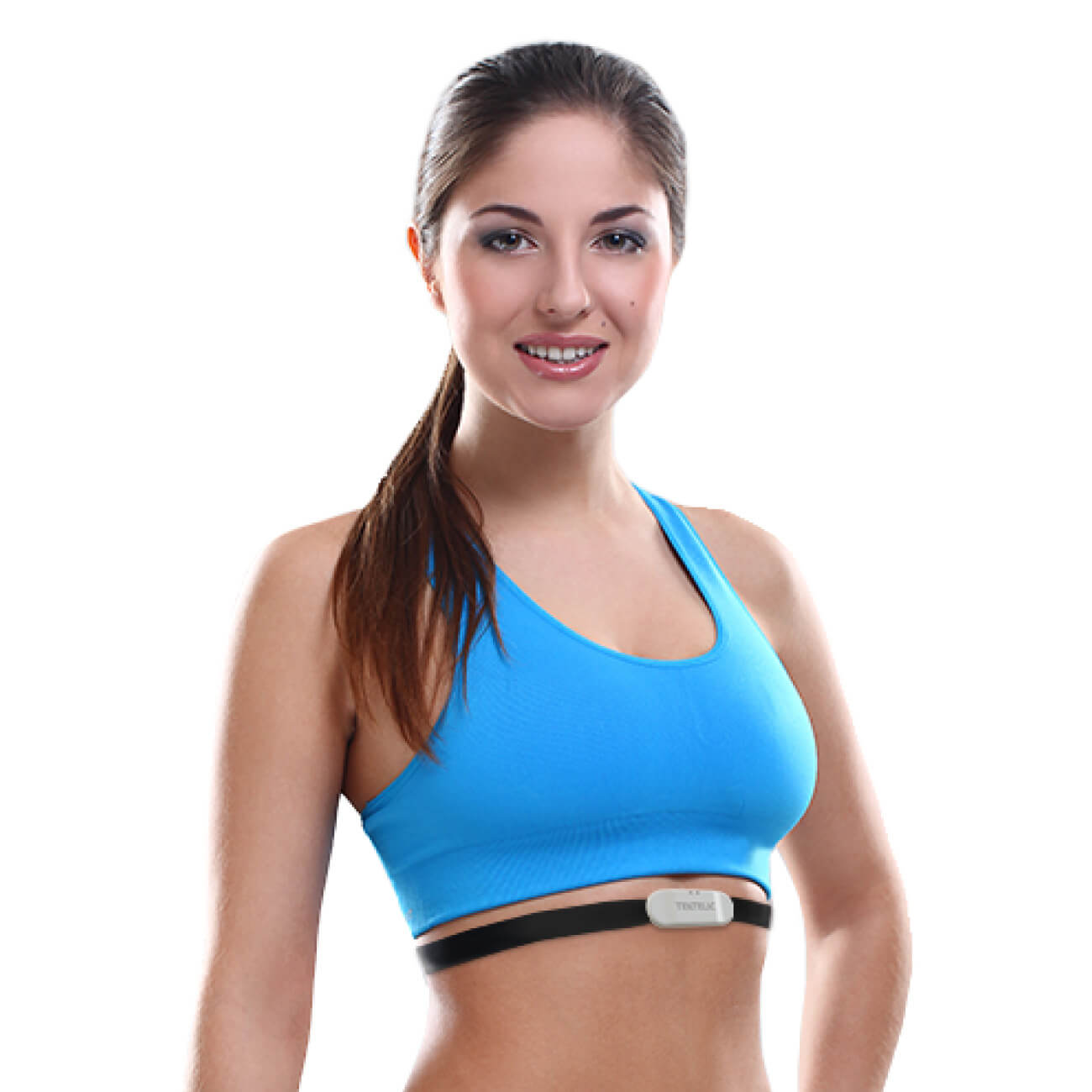 What Benefits can eDOCTOR Bring to Healthcare Professionals?
IoT devices, including eDOCTOR, can be helpful in the development process of digital healthcare, reducing hospital costs, facilitating machine learning, and improving overall healthcare services. eDOCTOR medical device can be also helpful in conducting medical research on patients' health as it quickly transmits data, giving healthcare providers the necessary resources for decision making. There are many other benefits the Internet of Things and eDOCTOR, in particular, can bring to the healthcare industry, so you should definitely pay attention to them.
Simplification of Information Exchange
One of the biggest challenges that the healthcare and pharmaceutical industry faces in many developed countries, including the United States is low health literacy. People, in general, do not understand how to make informed decisions regarding their health without connected devices that can give them exact guidelines. In addition, doctors often use complicated medical jargon and may find it difficult to communicate with their patients. Some patients may also be intimidated by the medical community and not know what questions to ask, so in this case, from a patient's perspective, the medical system will look too difficult and unfriendly. With the advent of eDOCTOR, this problem can be solved since this medical device will gather all the necessary information on a patient's conditions and transmit it right to healthcare professionals in an understandable way.
Reducing the Healthcare Costs
eDOCTOR can also help healthcare facilities by reducing the cost of healthcare. With connected medical devices, doctors can diagnose and treat illnesses much more effectively and much cheaper. By leveraging the Internet of Things technology, doctors can spend less time seeing patients, which can reduce the payments for overtime and reduce the necessary number of medical workers. Healthcare IoT devices such as eDOCTOR can do both, free some time for medical professionals so they can focus on treating their patients in a more efficient manner, and reduce costs because less human intervention will be needed to be paid.
Improving Communication between Patients and Health Providers
eDOCTOR allows health care professionals to talk with their patients 24 hours a day. With such accessibility, the communication between doctors and patients will be improved greatly. By facilitating communication, eDOCTOR also helps improve the quality of care. Additionally, eDOCTOR can help physicians deal with difficult patient cases when patients don't want to come on regular checks. eDOCTOR can transmit data on a patient's vital conditions continuously without the need for them to visit a hospital, so doctors will be updated about the patient's health at all times.
Reducing the Time for Daily Checks
Since IoT technologies are now cheaper to produce and easier to implement into existing healthcare infrastructure, its application has become more frequent. The use of IoT in healthcare will open up possibilities for medical research as well as improve current diagnosis-making processes. IoT-based healthcare systems will make doctors' jobs easier by allowing them to access information through wearable monitoring devices such as eDOCTOR or smartphones rather than having to travel to patients' homes or hospitals to get information. IoT will also allow medical professionals to communicate easily with one another, reducing the time spent on data-gathering and making better use of their time.
How Helpful is eDOCTOR for Patients?
While it seems obvious how healthcare providers and medical professionals of different levels can benefit from using IoT healthcare solutions, including eDOCTOR, the question about the advantages smart devices can bring to patients is still open. Сonnected medical devices, especially wearable devices, in turn, can greatly benefit patients, which is presented in many ways.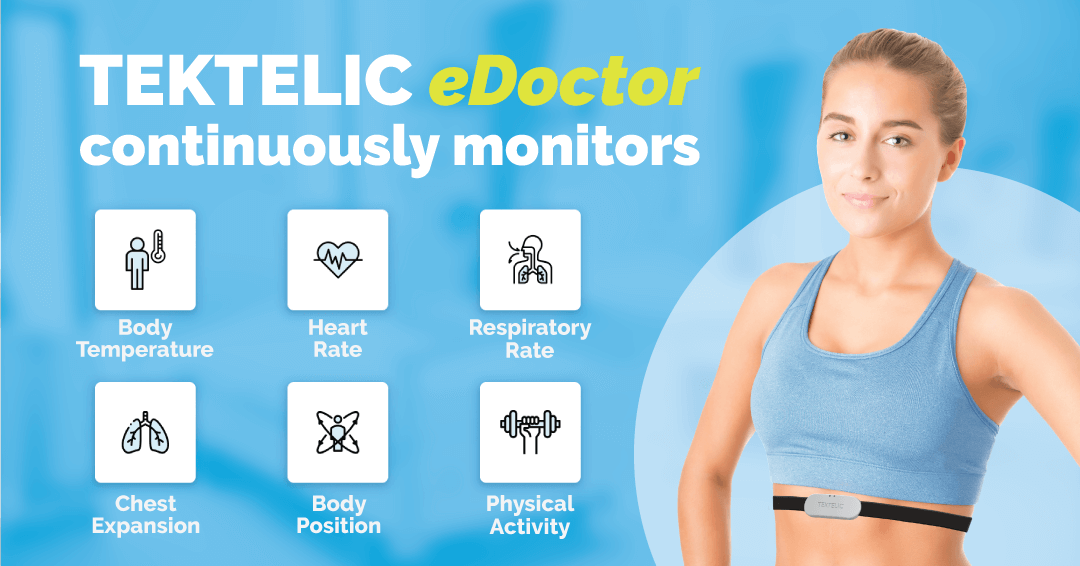 Sends Online Alerts on Healthcare Systems Updates to Mobile Devices
eDOCTOR has been designed both for hospital staff and patients themselves. For example, patients can share their reports with the healthcare professional who is in charge of them remotely without the need of coming to the hospital. It enables patients to have constant support from their medical institutions. Also, using such medical devices as eDOCTOR patients will get notifications on their smart phones or tablets when new medical data is available (e.g., after checking blood glucose levels, blood pressure checks, etc.). There is no need anymore to make dozen phone calls looking for some results or discuss some clinical cases on different social networks because you can do this right away by connecting to the medical resources platform.
Provides Patients with Understandable Data
eDOCTOR collects and records a range of vital indications, and displays the results in a user-friendly application. Its design makes it easy to use, and its battery life is around three months, which is a great amount of time in the category of wearable sensors. As its name implies, it has the potential to replace the need for a doctor's presence since it provides all the necessary resources for remote patient monitoring. Its sensors are capable of continuously monitoring a range of metrics necessary for concluding disease diagnosis free of medical errors and can notify a healthcare provider of a looming medical issue. What is more, it is necessary to highlight that the metrics results eDOCTOR provides are easy to understand for people without medical education, making it really comfortable to use.
Gives Patients Easy Access to Medical Data
TEKTELIC eDOCTOR device offers a variety of connectivity options and different communication protocols, ranging from WiFi and cellular connections to a secure, encrypted connection, which ensures data security. The eDOCTOR device is ideal for healthcare providers and hospitals that are trying to improve the overall patient experience with the use of connected medical devices. Moreover, it has a unique user interface that allows users to control and manage the device from anywhere they are with smart apps. This feature helps to improve the patient care workflow and increases the patient's satisfaction with the healthcare industry.
Increases Patient Safety
Despite the fact that eDOCTOR is more of monitoring medical devices, it can be used for emergency calls as well. It has an incorporated panic button, which instantly calls medical providers, or any contact set by default. The patient's data can be shared with family and friends through a secure web portal. It will enable them to review a patient's health data and communicate their status to healthcare providers. The ability to track location via radio frequency identification is an important advantage of eDOCTOR, as well. For healthcare professionals, this is especially helpful when communicating with remote patients since IoT technology gives them an opportunity to know exactly where they are in case of an emergency situation.
What's the Future of Medical IoT?
The use of medical IoT in healthcare is definitely the future of healthcare. It includes the use of artificial intelligence, machine learning, IoT-based healthcare systems, mobile technologies for patients monitoring, and smart medication management. IoT in healthcare will help physicians better diagnose ailments, and nurses will have more visibility into all departments in a hospital.
A recent report from Grand View Research states that the global Medical Internet of Things (IoT) market is expected to reach $117.4 billion by 2025, growing at a CAGR of 16.2% from 2017 to 2025. This represents an important opportunity for technology companies and manufacturers to take advantage of using IoT technology to solve existing problems and enable better healthcare and patient outcomes.
This will be largely driven by the rising need for remote patient monitoring and care, and an increase in the adoption of mobile health solutions across developed economies such as the U.S., Germany, Canada, the UK, Japan, China, and Australia. Also, the increasing availability of electronic devices will drive the adoption of mobile computing solutions.
Remote Patient Monitoring
In the future, medical IoT will provide continuous patient monitoring, allowing doctors to monitor the health of their patients from anywhere. Additionally, nurses and other medical staff can monitor patient conditions in real-time and offer immediate treatment. This can also improve the efficiency of hospitals and improve productivity.
Medication Management
Medication control using IoT devices has seen widespread uptake, especially in developed countries with aging populations who seek assistance with daily living and medication management. Using computer vision technology and machine learning technology, smart medical devices can remind patients to take their medications based on a schedule set. The patient will not have to remember when to take their medications, a healthcare IoT program based on artificial intelligence will remind them.
In the future, we can expect to see a wide range of devices capable of medication control with artificial intelligence assistants. In addition to storing and communicating information on a patient's medical history, these devices will be able to track patients' physical activity and medication intake in real-time, allowing physicians to better understand the health status of the individuals they are treating.
Predictive Medicine
IoT in healthcare is planned to be used for remote patient monitoring and early prediction of acute events such as heart attacks or strokes. Smart medical devices with or without artificial intelligence support can become an accurate tool for diagnosing diseases or illnesses at their onset before they become serious enough to require hospital care. IoT in healthcare could give people greater independence by offering support without forcing them into hospitals if their symptoms aren't life-threatening.
In the future, IoT medical devices will monitor patients' activity levels and keep records of their physical activities. It is highly possible for IoT devices to detect certain health conditions before they become more serious. IoT-based medical devices will also be able to monitor a patient's blood pressure, glucose level, ECG, etc., all at once with accurate results that help diagnose ailments much earlier than traditional methods allow.
Smart Pills
Smart technology together with artificial intelligence has made our lives easier by removing some of the daily chores we have to do. For example, such a thing as a smart pill designed for medical IoT can be ingested and tracked in the digestive system, making it easier for doctors to prevent potential health problems before they occur. Recently a team from MIT developed a pill containing tiny computers that can diagnose and report infections in real-time, reducing treatment response time from days or weeks down to a matter of hours.
Smart Diagnosing
Previously, there were many IoT devices that were not well-designed for critical care because they were not sturdy enough to perform heavy-duty tasks but now the Internet of Things technology is becoming much smarter by adding Artificial intelligence (AI) into IoT medical devices. Artificial intelligence may allow medical devices to make accurate diagnoses based on the data collected from users' wearable devices such as eDOCTOR. With IoT-based medical devices, we will be able to reduce the number of people who die due to critical care because IoT medical devices and AI will perform more accurate diagnosis tasks than human beings, and importantly, they can alert medical staff even late at night if something goes wrong.
Wireless Medical Devices
The main trend of the future is wireless connectivity. In the closest future, medical devices such as IoT blood pressure monitors, IoT glucose meters, and IoT wristbands can be connected to each other wirelessly by default. IoT technologies will allow these devices to automatically sync data from users' devices without any manual operation. The next generation of IoT-based devices will also connect with users' smartphones or PC by default.
Previously, health care has been a very stagnant industry but quickly changed since the introduction of IoT. Now, we can find many people who bring their smartphones for taking pictures or recording videos rather than high-quality cameras which is used to take pictures or record videos in past decades. Similarly, IoT will make a big impact on the healthcare industry by connecting smart devices that are currently being introduced into different healthcare services. The major prediction for the future is that Internet of Things technology will allow IoT medical devices to communicate with each other wirelessly or upload data into a cloud server for further analysis. With the use of IoT, medical equipment can be monitored and can send alerts to owners in case of malfunctions, as well.
Summing up
The IoT market in healthcare is growing which makes diagnoses-making more efficient and provides individuals with better treatment options moving forward. The big benefits of IoT health include increased access to medical care, particularly for those living in rural areas where access is limited, improved diagnosis times, and cost savings from optimized processes. IoT technology has a real opportunity to change how we live our lives by monitoring our every move and providing us with necessary support when needed most. This new technology can help extend life expectancy while improving the quality of life along the way.
IoT is changing the way healthcare is delivered. It will be used in hospitals to improve the management of patients. It will also be used in hospitals. Its applications in the medical industry can be different. Some of these technologies will be magnetic resonance imaging (MRI) machines, thermometers, wearables such as eDOCTOR, and more. The introduction of smart technology to the healthcare sector will help both, medical staff and patients. In addition to these, the IoT will be used in many areas of medical science.
IoT technologies will definitely change our lives forever but most importantly, the future of IoT in the healthcare industry will impact human life expectancy by providing better treatment options. TEKTELIC Company, in turn, is happy to be a part of IoT advances in the healthcare sector.
If you want to make your healthcare facility smart too, make sure to contact the TEKTELIC sales team.
To be informed about our
latest news 
subscribe to our newsletter