IoT-Enabled Asset Tracking Beyond the Stock: The Most Common Use Cases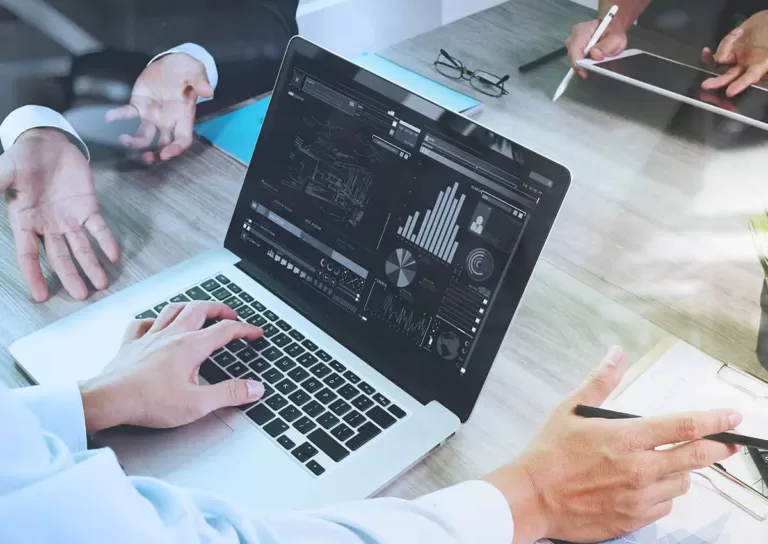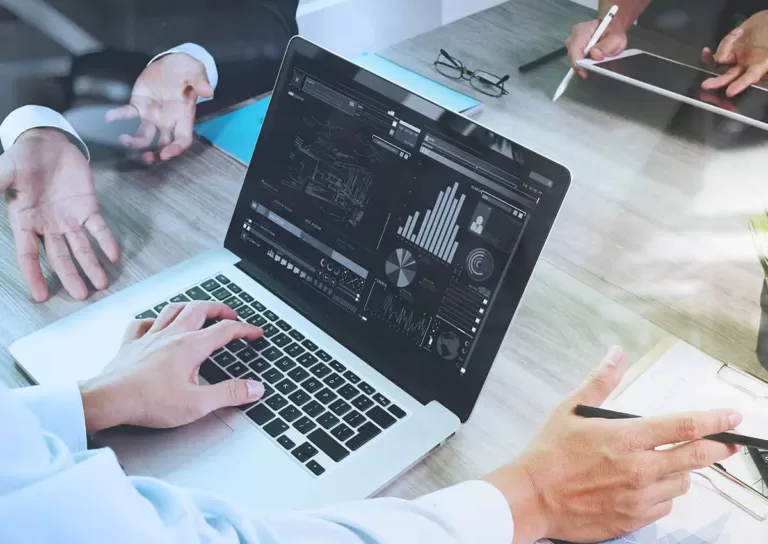 Asset management software is becoming increasingly popular in different spheres far beyond the stock or inventory rooms. The IoT asset tracking system technology helps companies manage thousands of assets from a central location. IoT-based tracking systems help to improve the efficiency of data center operations by giving managers visibility into the location and status of every asset. As a rule, they also provide users with inventory reports, which help optimize asset usage by providing valuable information such as when an asset requires maintenance or replacement. Using an IoT-based tracking system, you can also prevent theft and loss of assets by monitoring their location at all times.
The benefits of IoT-enabled asset management can bring extend beyond the stock as well. Businesses can improve their vehicle life cycles by eliminating unexpected breakdowns and unplanned maintenance. Additionally, these technologies can alert users to malfunctions, saving them money and time. IoT-based asset tracking system helps eliminate manual inventory control processes and human error. Later on in this article, we are going to tell the most common use cases of asset-tracking technology applications for different spheres.
Logistics
Talking about the most popular use cases for asset tracking systems, we should mention logistics as the most reasonable and popular one. IoT tracking sensors help asset managers achieve improved efficiency, maintain the quality of the company's assets, and make data-driven decisions, knowing asset location and delivery time. The asset data an IoT tracker provides can also help improve route planning, optimize delivery schedules, and empower a better driver behavior base.
As fleets become larger, companies need to manage them more effectively and an IoT tracking system becomes a necessity. IoT asset-tracking software is crucial for optimizing routes, managing fuel costs, and scheduling essential maintenance tasks. The asset tracking system and software reduce the time and effort required to map fleets' movements in a supply chain. This results in significant business improvements and improved fleet management strategies.
Office Environment
Implementing IoT-based asset trackers in office management is vital for many reasons. For example, companies need to automate inventory management of their valuable assets in order to determine if they are still in good condition. Physical assets are often moved to new locations, either for aesthetic reasons or to reorganize department space. Without proper supervision, high-value assets could be lost or stolen. In turn, an asset tracking system using IoT can help firms manage assets and analyze their movements by using an IoT GPS tracker and cloud platform.
IoT-enabled smart asset trackers can also help buildings monitor their energy consumption. Smart thermostats and occupancy sensors can improve energy efficiency across an entire facility, which will bring numerous benefits such as revenue increase, cost efficiency, and environmental improvement. They can also adjust heating and lighting conditions based on the temperature and humidity reports. These devices can help businesses track assets, save money on energy, as well as improve employee health and safety.
Tracking assets is an important aspect of workspace management, but it is even more vital for companies that have expensive or crucial assets. For example, tracking company forklifts becomes much more important than standard office supplies. Even small businesses can suffer from productivity losses if misplacing an asset could result in downtime. IoT-based solutions, in turn, can provide actionable insights, ensuring a smooth workflow.
Manufacturing
In the manufacturing industry, IoT tracking applications are critical. With a centralized system, companies can monitor their physical assets in real-time, improving efficiency, and production and reducing costs. They can also track hazardous materials in the workplace, which helps first responders and workers find the source of an accident much quicker. This technology also improves communication and collaboration and makes it easier to make decisions on business processes. So, IoT-based asset tracking is the way forward for manufacturing companies.
Retail
The advent of IoT-enabled asset-tracking solutions has opened a range of possibilities for retail businesses. IoT-enabled asset tracking can help retailers and distributors better control their inventory management processes, and monitor product conditions. For example, IoT enables a retailer to monitor the temperature and humidity of ice cream, allowing for alerts whenever it is at risk of spoiling.
Healthcare
The use of smart tracking in healthcare is becoming increasingly common, as many facilities are discovering the value of robust systems. IoT-based asset tracking in healthcare helps hospitals monitor their asset locations, equipment usage, and patients' exact location. The assets, which are needed to be monitored, at the same time, may include medical supplies, equipment, scanning devices, ambulance vehicles, and other infrastructure components. Inefficient inventory management and lack of up-to-date information can cause heavy losses. Outdated and manual systems can also cause operational errors as they don't provide users with accurate data insights.
One of the primary challenges faced by the healthcare industry is the high cost of medical equipment. Excessive spending on equipment and unused nurse hours make managing workforces difficult for healthcare institutions. IoMT or the Internet of Medical Things is changing traditional approaches to medical asset control with radio frequency identification systems and industrial automation programs.
As we have already established, how to properly organize inventory tracking and save costs are two key issues hospitals face. Having the ability to track the location and status of critical medical equipment in real-time can save hundreds of millions of dollars in the healthcare industry, while also saving people's lives. Asset-tracking IoT devices also allow medical specialists to view asset status, usage history, and other real-time data to plan resource use. The current asset-tracking market, in turn, is wide enough to provide medical facilities with a variety of asset-tracking IoT devices. Most asset-tracking applications provide readings from thousands of items simultaneously and without a line of sight. They extend the concept of cloud-based digital asset management to all valuable assets in the facility. Life-saving equipment can be located quickly and asset loss minimized.
What Are the Benefits Smart Asset Tracking Systems Can Bring?
IoT technology can improve asset management and help businesses measure and interpret risk, as well as monitor the usage and condition of assets. Asset information gathered can be used to optimize processes, prevent downtime, and boost business performance. A company can also use IoT in manufacturing plants to gain a competitive advantage. IoT-powered solutions can enable asset managers to monitor specific problems to pinpoint where improvement is needed. Considering that successful business operations are built on interconnected processes, assets and processes must operate at peak efficiency to maintain an uninterrupted supply chain.
Besides, IoT solutions are a cost-effective way to manage livestock and equipment. These devices can gather and analyze real-time information, reducing inefficiencies and enhancing the health of livestock resources. Additionally, IoT industrial solutions can be used to track harvested crops and manage harvesting equipment. This data can even help a company reduce operational costs by allowing for proactive management.
Enable Automatic Tracking
The IoT-enabled tracking technology helps companies manage thousands of assets from a central location. This technology helps to improve the efficiency of data center operations by giving managers visibility into the location and status of every asset. It helps optimize usage by providing valuable information such as when equipment needs replacement, providing an ability to save on maintenance costs. Using IoT-enabled tracking, businesses can also prevent theft and loss of assets.
Smart asset tracking can help businesses improve their supply chain. For instance, smart asset tracking can automate warehouse inventory control and delivery. The IoT technology also allows manufacturers to use real-time weather and traffic updates to reroute deliveries or plan for service delays, resulting in lower costs and reduced turnaround times. Embedded trackers allow businesses to monitor their units and automate replenishment and ordering processes while integrating them with fixed applications and the wider enterprise.
The IoT technology help businesses collect data from their assets and connect them to a central platform. Once the data is collected, then it is processed and converted into insights, which can be used for asset management and predictive maintenance planning. IoT-enabled tracking solutions help companies tackle their most pressing challenges in asset management and asset utilization. And because the IoT devices are designed to be easy to use on smartphones and tablets, they can be integrated seamlessly into the business workflow.
Orderly-Organized Equipment
With a single platform, companies can monitor their assets in real-time, improving efficiency and production and reducing costs. They can also track hazardous materials in the workplace, which helps first responders and workers find the source of an accident. This technology improves communication and collaboration and makes it easier to make decisions, whether it is for predictive analytics or purchase management. With IoT-enabled tracking, businesses can improve asset management processes and improve their overall safety.
Reduce Costs
Whether you're managing a warehouse or a small manufacturing operation, smart asset tracking systems can make your work easier and cut down on the time you spend hunting down lost items. Lost inventory is a huge problem and costs you time and money to replace. The time you save on hunting for lost equipment can be used to generate revenue.
With smart asset management systems, you can track the condition of your assets in real time. They're programmed with sensors and work automatically, tracking data without interruptions. In addition, you can program them to send purchase requests directly to the vendor, eliminating the need for additional human resources. Using IoT for asset management reduces your costs in both the short and long run.
Whether you have physical or digital assets, smart asset tracking allows you to reduce expenses by maximizing your resources. By combining asset tracking IoT package tracking with GPS technology, you can easily detect assets in motion, reduce shrinkage, and save money. And when you add up the savings, you'll see that your assets are much more efficient than ever before. It will create a smart supply chain, leading to a higher ROI and creating a win-win situation for everyone involved.
Reduce Delays in Supply Chain
By automating your asset tracking, you'll improve operational efficiency, reduce human error, and significantly reduce delays. Instead of manually entering data into spreadsheets, a smart asset tracking program can update information automatically, minimizing human error. You can also use IoT shipment tracking devices to keep an eye on your assets, which can be as precise as a few miles away and you will always know whether you fit the schedule lag behind it. With automated asset tracking, following regulatory compliance becomes much easier as well as you have all the necessary data updated regularly and can make the necessary changes in a matter of seconds.
Increasing uptime and decreasing downtime are critical factors in a supply chain. With a smart asset management system, you can track assets' locations, flow, and parts to avoid going out of stock. Besides, real-time data monitoring available with IoT-enabled asset tracking allows providers to update clients on their assets' location continuously.
As the number of assets in your warehouse increases, so does the number of workers performing asset management tasks, which definitely contributes to cost increase but does not obligatory contribute to operational efficiency. A smart asset tracking system, in turn, can help you prevent shrinkage, manage expiration timelines, and identify mistakes affecting the supply process without cost increase at all. So, in order to increase productivity, you'll want to consider adding smart tracking systems to your existing enterprise resource planning.
Optimize the End-to-End Process
As a final reason, smart asset tracking beyond the stock can maximize asset utilization and optimize the whole end-to-end process. By capturing data about assets, IoT-based solutions can help you assess and analyze risk, track asset use and condition, and develop more effective asset management. Ultimately, smart asset tracking will maximize the return on investment from your assets.
Beyond tracking physical assets, smart asset tracking improves workspace management. Knowing where an asset is located will significantly improve the customer experience, and optimize resource usage. Container tracking IoT technology also helps track cargo containers to provide real-time information. It can also provide insight into asset usage and prevent a variety of operational issues. Smart asset tracking is especially important for maritime shipping, where cargo containers can be lost easily without proper control.
An asset tracking system is a network of sensors and assets. The sensors can read various types of tags and deliver data to software management systems. By connecting these assets, companies can obtain a full understanding of the current condition of their assets. As a result, IoT devices will simplify business workflows by connecting assets to the network. This way, employees can easily access their data from their mobile devices.
Contribute to Accuracy Increase
A high-quality asset tracking system will ensure accuracy for your business. It minimizes time and energy spent searching for assets, helps you make better predictions, and better business decisions, and improves control of your company's assets. An intelligent asset tracking system will also ensure a high level of equipment control. You'll have peace of mind knowing that every asset in your company is safe, secure, and properly utilized.
What Options Does TEKTELIC Have for IoT-Based Asset Management?
TEKTELIC is fully focused on the optimization of businesses' workflows and making industries smarter, which is achievable through a reliable system of IoT devices. So we have developed a range of options for asset tracking in the field, office, healthcare, logistics, or manufactory. First of all, for the most common applications TEKTELIC has SPARROW, which is just perfect for locating your equipment pieces around the office or healthcare facility. It has Bluetooth Low Energy functionality and an embedded accelerometer to give you the full picture of your assets, including assets' location and temperature conditions in the surrounding environment. SPARROW supports all global ISM bands, so it won't be an issue for you to deploy it, whether you are in Europe, North America, or the Middle East.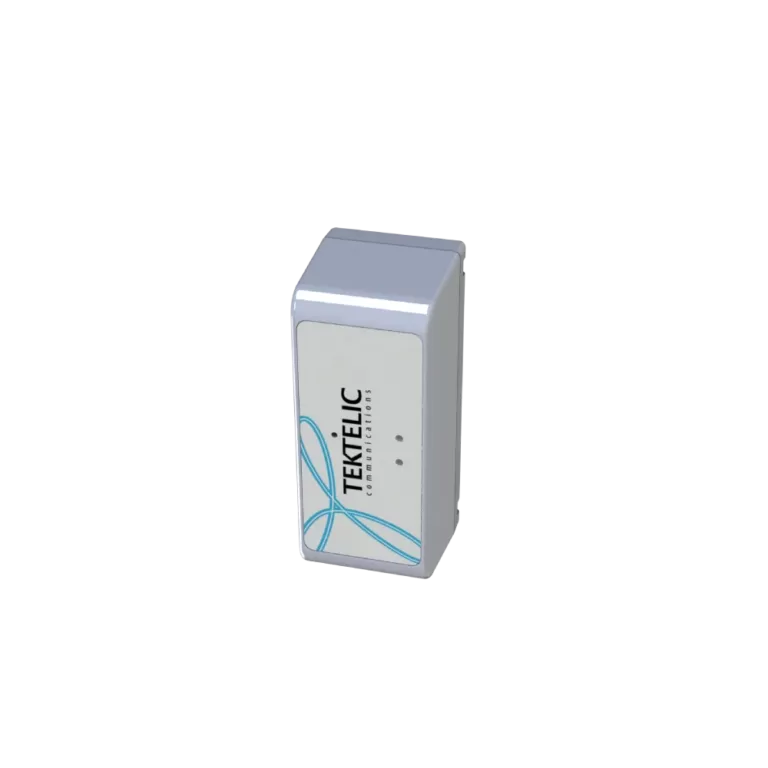 For more difficult RF environments such as manufacturing or rail yards, we have the more resistant option, PELICAN Enterprise Outdoor Tracker. This device combines low-power LoRaWAN and BLE technology to enable asset tracking with ease. PELICAN also integrates seamlessly with other TEKTELIC solutions and its enterprise-class functionality ensures that you can track any of your assets anywhere, anytime.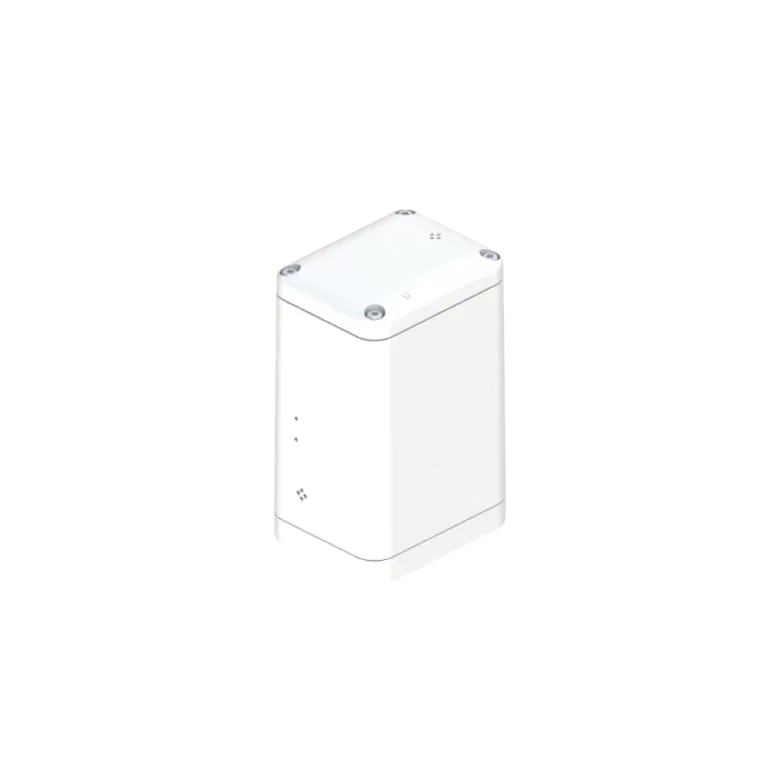 Additionally, we have an exceptional option for logistics, which is ORCA. A GPS tracker is a vital tool for locating assets in the field. TEKTELIC's ORCA uses a LoRaWAN network and near-real-time satellite location tracking to give you the exact location of your assets. Built to be rugged and easy to use, ORCA includes two D-cell batteries, an IP67-compliant housing, and an event-based start. The ORCA seamlessly integrates with TEKTELIC's end-to-end IoT solutions as well and can be used to create a smart ecosystem.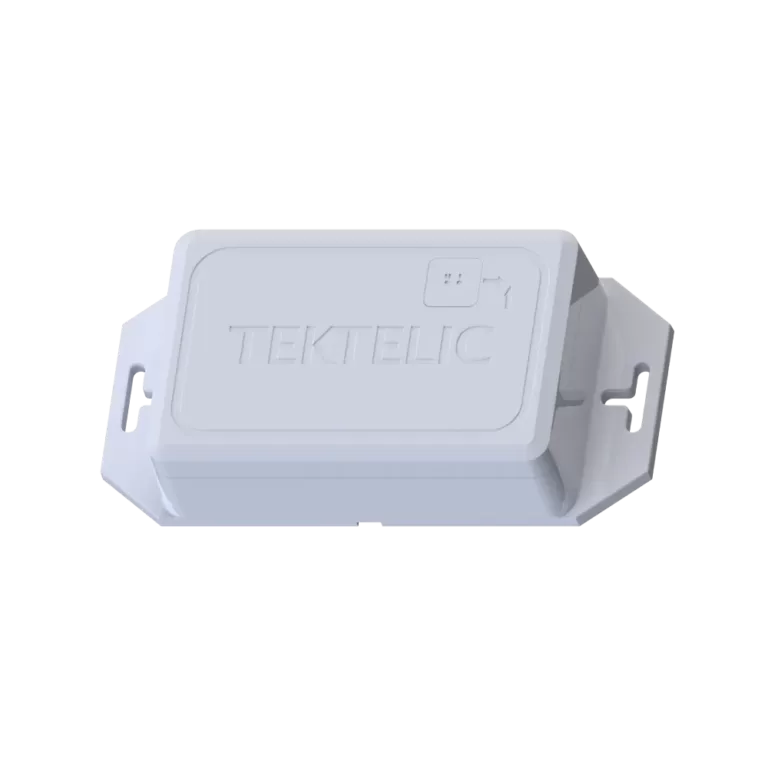 ORCA can be installed on vehicles, containers, and other assets. ORCA's GPS chip makes it possible to track the location of assets in real time and view it on a map. It can even be configured over the air through downlink messages. Unlike other GPS trackers, ORCA has a wide operating temperature range and is long-lasting, with a battery life between eight and ten years.
Brief Summary
In today's highly competitive marketplace, the use of IoT asset-tracking technology is essential to maximize business efficiency. These devices eliminate manual tracking methods, significantly reducing employee labor and human intervention while being inexpensive for businesses of all sizes. IoT also eliminates the need for manual inventories and tagging and enables bulk scanning of assets. This allows for more accurate inventory and tracking.
TEKTELIC, in turn, has an asset tracking option literally for every use case and will be a good choice for your business. So don't hesitate to write to our support team, they will help you to choose the device, order it, deploy and maintain it.
To be informed about our
latest news 
subscribe to our newsletter