How can IoT Help Optimize your Workspace?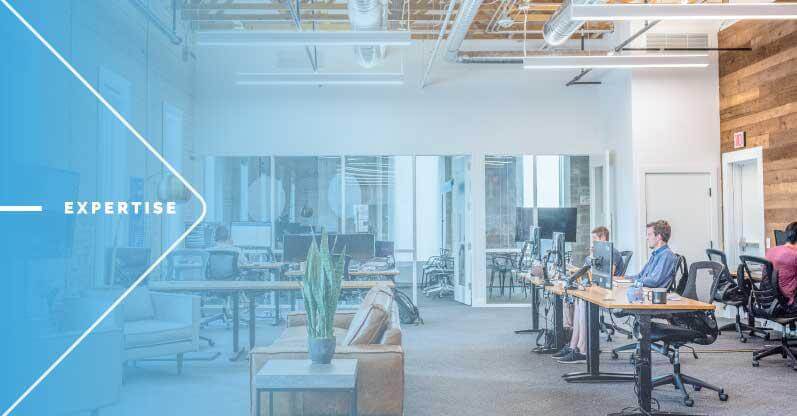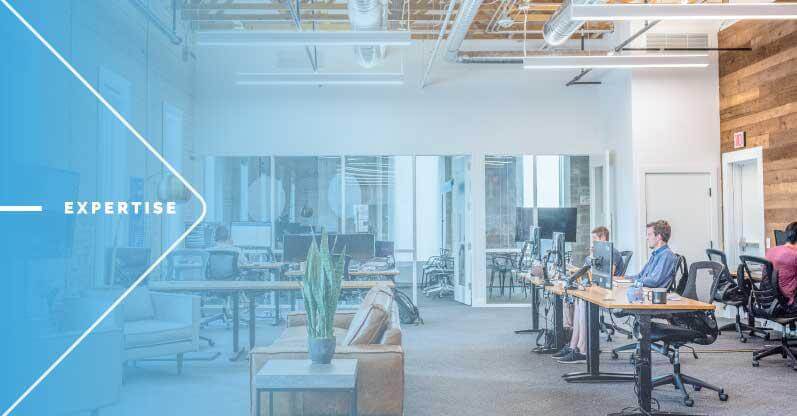 With the rise of the Internet of Things (IoT) technology, workspaces can become more accessible, eco-friendly, and cost-effective. Smart building IoT sensors can help facilities managers make important decisions about the layout of their office. These technologies also generate massive amounts of data about a workspace. This data can help facilities managers know where employees spend most of their time, and which areas are occupied. For instance, they can determine how many desks need to be reservable and exclude them while looking for free spaces. Using the data, facilities managers can make important decisions about reserving space for employees in conference rooms, and other office spaces.
The Internet of Things (IoT) is already helping buildings save money and improve energy efficiency. With a smart LoRaWAN network, LED lights and other equipment can be easily united to the wireless network. Internet of Things systems are designed to improve energy efficiency and reduce operating costs of businesses and organizations. Moreover, IoT solutions for smart buildings can monitor the temperature, humidity, and vibration levels within a building and can send alerts to the appropriate staff members when a light bulb fails or when the security system shows any kind of errors. Besides, IoT-based business technologies can help companies and organizations determine when to open and close windows based on the weather to improve the working experience of employees.
What is IoT?
Talking about the enormous benefits the Internet of Things (IoT) can bring, we have to clearly understand the essence of this technology and its role in the workplace. Smart building using IoT creates a network of devices that can communicate and share data using different kinds of technology such as smart security devices, connected IoT systems and gateways, and smart room sensors. IoT technology has been expanding to other technologies including the Industrial Internet of Things (IIoT), and the Medical Internet of Things (MIoT), so it can be useful now for more services. In the office environment, IoT devices are changing the way office equipment is monitored, as well as they are changing the way information is transmitted and received. For example, connected devices can impact the facilities management, and reduce power consumption, which can positively influence costs statement.
Internet of Things technology is a great solution not only for high-tech companies but also for real estate, small and mid-size businesses, and most ordinary working spaces. In the office space, IoT devices can help facilitate many processes. For example, IoT technology can be connected to a voice assistant that lets you order your favorite coffee blend, play music or check the weather from your phone. Cloud IoT integration with other software tools can improve everything from supply chain management systems to building smart cities. A smart building system using IoT technology can have a range of benefits over those buildings that operate without a smart building IoT platform.
How Exactly is IoT Technology Helpful to the Office Space?
Internet of Things can be used in the workplace environment in many ways, like applied to the data collection process, attached to new security systems, attached directly in the office spaces for air quality monitoring, or connected to time trackers used by some businesses. The IoT sensors will collect data that can help you decide whether you need to make any changes to make the space more comfortable for people working there. This information can then be used to plan future office space redesigns and make changes to increase the productivity and efficiency of employees. IoT devices will also save you money in the long run, since they work with low power consumption, not requiring additional employees or a special team. The IoT can even help you determine the location of your workstations so you can maximize your workspace use.
Elevating Employee Health
IoT applications in smart buildings go far beyond office room monitoring and asset tracking. IoT technologies create an ecosystem that connects services, rooms, data, and employees to one framework. A facility manager has more responsibilities than simply ensuring a building's functioning at the best possible level of its productivity. With the use of IoT, managers can also keep track of the health of employees. IoT devices allow business owners to track workers' heart rates and monitor steps that are taken every day by each one of them, which can be a base for a decision on the need for some activity like a yoga lesson during the lunch break time. Smart buildings and IoT technology can help improve office air quality and reduce noise in the office space. Furthermore, it can be used to manage employees' work-life balance, and create a schedule most comfortable for everyone. People want to work and still have time for some entertainment like table tennis; so IoT solutions can help companies make their work environments more enjoyable and productive.
Creating an efficient workplace is a key element of a successful business experience. In addition to protecting and managing an office, it can also be used for enhancing employee wellbeing. For example, a smart desk allows people to sit upright and remind them to do some activity in a while. Or businesses can offer employees to use an app that reminds them to drink water regularly. There is even software for choosing healthier meals that can be applied to the offices. Smart building IoT use cases are more diverse than you can actually imagine, so just try to add IoT technology into your office to ensure a better and healthier workplace.
Smart Lighting System
Usually, in the office space, there are a lot of lamps that consume a lot of energy and become costly for business enterprises. Lightning charges are a critical cost for offices, which have to pay rent in addition to utility fees. Employees often forget to turn off lights while not working, and lamps usually remain active during workweeks, regardless of the necessity. On the contrary, smart lighting devices are controlled by IoT technologies, which will turn them off automatically to minimize light consumption. A smart bulb can connect to employees' devices and schedules and learn their working process to better adjust brightness and color balance during the day.
Smart Locks
Another, quite popular way to optimize the workplace is to start using smart locks. It's another IoT-related solution that transforms offices and businesses worldwide. Employees who work for large firms often forget their keys or electronic cards. So, some team members have to open a room for them, or call at the reception desk to let them in, which is really inconvenient, and distract company workers from their job. Smart locking, in turn, in conjunction with attendance systems ensures that there can never be such a situation since workers may use the app on their smartphone to come in. Additionally, if a business enterprise needs to monitor the attendance of its employees, this smart lock system will allow business owners to know when the employee entered or left the office. What is more, smart locks in real estate can help prevent burglaries in such a way that they are connected to security systems.
Making Business Spaces More Accessible
Integration of high-tech software can enhance how your company organizes and manages conference and office space. Software for rooms and office booking helps employees easily find resources to use, so they reduce time on search and can devote it to more useful things. The information on space accessibility can be really useful for a company to determine which departments need more meeting rooms, and where there are enough of them already.
IoT sensors can even help you monitor floor traffic data. You can also add sensors to desks to measure how busy the room is, and whether it is suitable for conducting a meeting. The system will let you adjust the temperature, lighting, and other features of the workspace. Once you've done this, you can begin planning for the new hybrid workforce, which will lead to better working efficiency and the quality of services. The benefits IoT solutions can bring will continue to grow as the years go by since this technology is expanding day by day. So, if you're not already utilizing IoT in your workplace, it's time to invest in this technology to have a better office experience.
The use of IoT systems in your office can help you manage the space more effectively in many ways. High-tech devices can help employees find things and find directions faster. You can also integrate IoT technology into your facility management software to help your employees reserve meeting rooms during the day, making it much easier to organize meeting times between different departments. Additionally, IoT systems can improve safety, especially in areas where they're located since they can alert users about the high level of CO2 or low humidity levels.
IoT-connected devices in your office can improve the way your employees and guests interact with the space. Integrated wayfinding systems, for example, can give employees and visitors a quick overview of their surroundings. Additionally, with IoT devices, companies can improve their employee satisfaction and make sure their staff feels comfortable in the office. By ensuring employees are happy, the environment and working experience can also be improved.
Real-Time Feedback
With wireless solutions and sensors, the employees can receive real-time feedback instantly, which can be useful in a number of ways. The ability to receive instant feedback improves productivity among workers and has a positive impact on their performance, in general. The IoT could be used as one more new tool for management as well for scheduling workspaces depending on the activity and meetings based on team goals.
By adding IoT devices to your office, you can automate tasks and boost productivity. For example, you can use smart speakers to record meetings, and then analyze them more in detail or give these recordings to your team lead for feedback. Big tech companies can use this data to analyze how people behave during meetings and conferences and then decide on the employees that are more suitable for oral presentations. The IoT helps enterprises optimize their workflows.
Discover TEKTELIC Internet of Things Devices for your Workplace
Smart building IoT trends are now widely applied in office environments. There are a lot of benefits of their use, so there is no surprise that businesses like applying these smart tools. However, if you want to install IoT sensors in your office, you need to choose a trusted company because the choice of a company will impact the overall execution of the idea. TEKTELIC, in turn, can be a great choice for you because we offer reliable, customized, and long-lasting products at quite an affordable price.
The choice of TEKTELIC solutions for your workplace is a great way to protect your workforce. For example, you may use BREEZE-D to monitor CO2 levels in the office, and air quality in general. With this solution, your workspace will be optimized and you will not face such problems connected to high CO2 levels like dizziness, anxiety, and decreased cognitive abilities. You may deploy BREEZE on the wall, or desk, or just put it on the table. This solution is great for any size the office and brings a lot of benefits to employees' safety and performance abilities.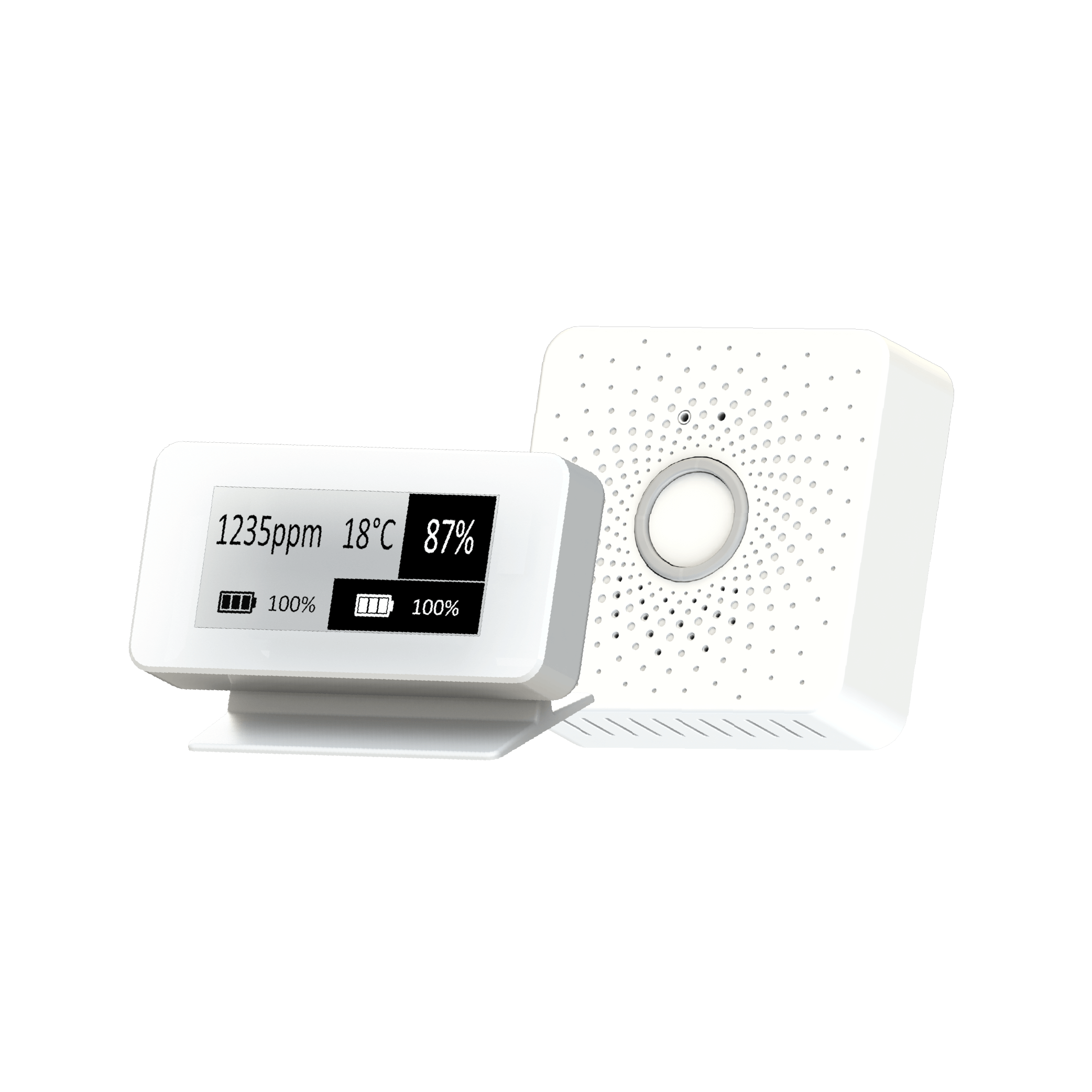 TEKTELIC TEMPO is one more effective choice for the offices. With TEMPO you can monitor the occupancy of conference rooms, and book them in advance. It can be easily synchronized with Microsoft Outlook or Google Calendar, so we may safely call it user-friendly and easily accessible. Moreover, it can be deployed at a low cost and incredibly fast, so you don't need to spend a lot of time and money on it.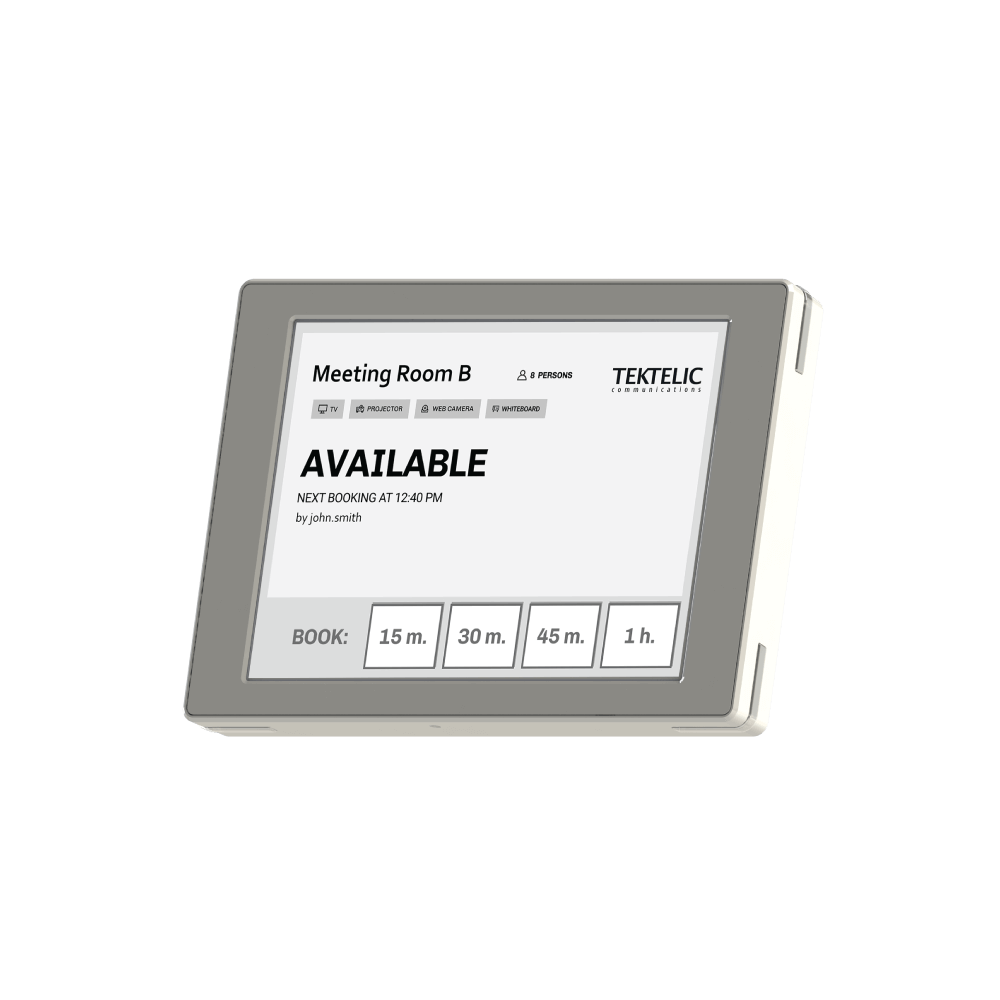 As you see, IoT-enabled devices in your workplace can improve efficiency and productivity in a number of ways. By providing access to data to your employees, IoT can help your company optimize its workspaces. If you have a smart office, you can monitor the flow of people and monitor their environment. With IoT devices, you can make the most of your office space.
To make it short, if you'd really like to have an optimized office environment, contact us via info@tektelic.com, and we will find the perfect solution for you.
To be informed about our
latest news 
subscribe to our newsletter