Indoor Environmental Control and Monitoring with IoT Sensors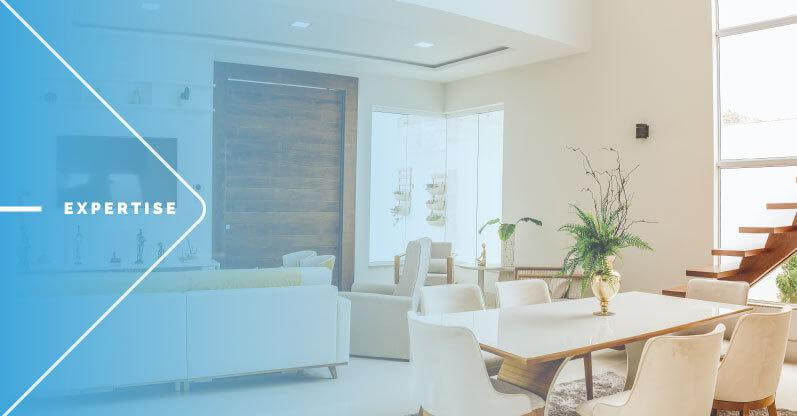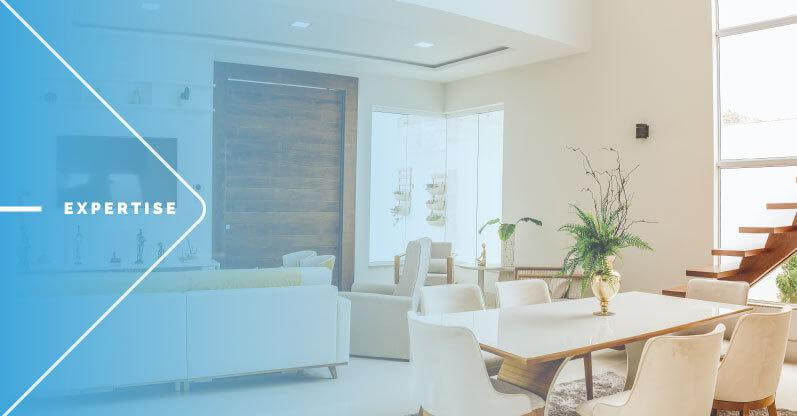 The indoor environmental quality is a critical factor for human health and comfort. In turn, the introduction of occupancy, CO2, humidity, temperature, and presence sensors in buildings can help in regulating the indoor environment and improving comfort sensation.
With the installation of wireless sensor networks, the user can remotely monitor air quality, assets, or other indoor conditions from anywhere in the building or even in the world. The system can send alerts and warnings to alert users whenever air quality is low, assets need to be fixed, or any process needs to be adjusted. The IoT solutions can be used anytime and anywhere and can detect even the slightest deterioration from the normal conditions set.
Why is Indoor Environmental Quality Important?
The importance of the indoor environment is becoming more and more acute topic nowadays. Indoor air and work conditions continue to become subjects of different scholarly research. The main reason for this is that proper temperature, humidity, and CO2 levels have a great impact on brain activity. More designers and architects are realizing the importance of creating healthy and human-oriented indoor environments.
The quality of indoor air is essential to the health of those who are inside. The lack of ventilation can lead to respiratory diseases, cancer, and other life-threatening illnesses. Poor air quality can be also a threat to children in kindergartens and the environment of schools. Considering the importance of indoor air quality, it is vital to be sure that a room is well-ventilated and free of excessive carbon dioxide levels or other unnecessary elements polluting the air. Therefore, it is critical to find and implement an effective solution for preventing illnesses caused by a poor indoor environment.
The Role of IoT in Indoor Environmental Monitoring
The IoT is capable of monitoring vast amounts of data – from engine temperatures to door status. Companies can also feed this data into artificial intelligence systems to predict future situations and have solutions prepared in advance. Such "forecasts" on possible repairs or improvements can prevent companies from the extra costs and unnecessary stress.
The IoT sensor network enables Indoor Air Quality (IAQ) monitoring, which will ultimately reduce air pollution in homes. These systems will automatically provide indoor air quality information to homeowners and businesses contributing to smart cities development. The data collected will be used by the IoT platform to measure the level of air quality.
You can also use a WiFi network to track the air quality in a building. These sensors are used in many industries, including food, healthcare, and agriculture. Besides, most of the sensors are wireless, so they can be easily installed in a remote location. Such simple access makes IoT technology a perfect choice for indoor tracking.
In addition to being useful for monitoring indoor environmental states, IoT can also play an important role in enhancing the awareness and control of the environment. Its sensors can be used to monitor environmental needs and even affect the behavior of individuals. For instance, IoT applications can be used to educate users about the quality of air and ensure fresh air supply. These systems are highly flexible and can be used even in harsh industrial environments to monitor indoor states. Generally, as the demand for IoT-enabled systems grows, more companies will use IoT-enabled solutions to protect their assets from different problems and measure levels of Oxygen, CO2, and other air components.
Additionally, to air quality monitoring, IoT can help with decision-making about different issues of the indoor environment. IoT devices can simplify the access to data on asset tracking, "predict" necessary repairs and changes of the working components. Considering the abovementioned factors, the role of IoT devices in indoor environmental monitoring is crucial.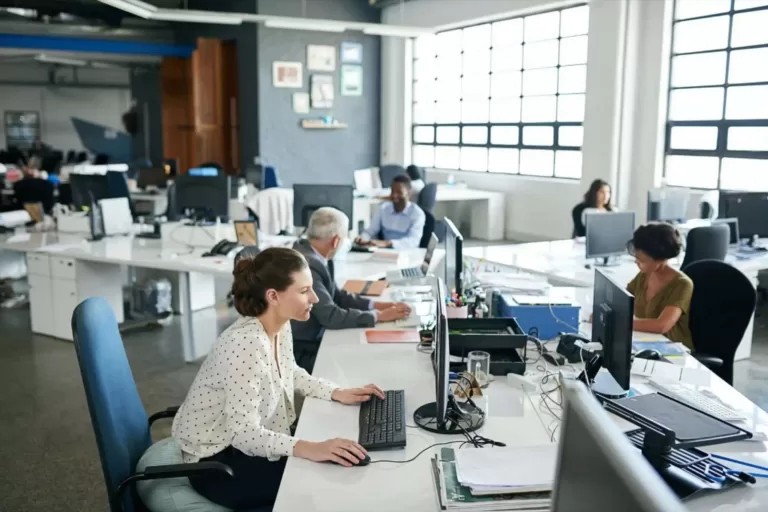 IoT Sensors: Applications in Indoor Air Quality Control and Monitoring
Why are IoT Sensors the Best Choice?
There are a lot of reasons why IoT sensors are the best choice for the real-time monitoring of environmental quality measurements. First of all, IoT sensors can be connected to a wireless network which is really comfortable in terms of access, cost, and management. They can be used for a variety of purposes due to the actual ease of their application and high reliability. Wireless sensors can be applied practically everywhere in urban environments, helping with decision-making on necessary improvements concerning environmental states.
The simplest application of IoT sensor technology is continuous monitoring of the air quality of a building. With an IoT sensor, you can a real-time data on air pollution inside the building, office building, room, or any other indoor space. The data collected will include temperature and humidity, as well as pressure readings. The IoT sensors are easily deployable in any indoor environment.
With the help of IoT sensors and devices, indoor air quality can be not only monitored but also controlled. IoT platforms allow analyzing various types of data and if needed reduce exposure of CO2 remotely using a pollution monitoring system. Using IoT applications, the indoor environment can be perfectly optimized, providing for effective environmental monitoring management.
Also, there are a number of other advantages to IoT monitoring devices. First, they can be used for emergency purposes. By using an IoT sensor, a business owner or common resident can automatically detect problems in air quality, assets maintenance, and safety. Then, if sensors detect a hazardous situation, they can send alerts to a manager or any person responsible for it.
In the indoor environment, IoT monitoring devices are essential to protect buildings from potential risks from airborne and environmental pollutants. The sensors can also help monitor the health of children and the elderly in an area. By monitoring the state of the indoor environment using IoT, municipalities can improve the functioning of the entire indoor environment of the city.
How does IoT Technology Monitor and Control Environment?
Office Air Quality Monitoring
Air quality monitoring systems are most demanded in the office environment. First of all, higher quality of air can help employees perform better. There are several different types of office air quality monitors, which can give you valuable actionable insights into indoor environmental conditions. These devices are easy to install and affordable. They come with web-based apps that let you view real-time data from your air-quality monitoring system. Generally, they differ in the amount of area that can be covered, the number of indicators, and the networks, which can be connected to them. In any way, now, there is such a big selection that an organization of absolutely different sizes and budgets can choose a suitable sensor, tracking temperature, humidity, Oxygen, and CO2 levels with the necessary level of access.
The level of CO2 in your office is extremely important to monitor. A high level of CO2 in an office is dangerous for everyone. Research has shown that employees with poor air quality are more susceptible to diseases and viruses. Using a carbon dioxide sensor can help you prevent this. With an office air quality monitor, you can monitor the levels of VOCs, PMs, and CO2 and use the information to make changes in your office. Moreover, it can give you actionable insights into the factors that affect the indoor air in your building.
What is more, an office can be extremely unhealthful if employees are exposed to bad air quality. Not only does bad air quality affect employee performance, but it can also cause migraines and eye strain. The lack of fresh air in the workplace can impact employee focus, memory tasks, and overall job satisfaction. An office air quality monitoring system can help to prevent these problems and improve the comfort of employees. What is more, an air quality monitor will not only help you ensure the health of your employees but also prevent absenteeism because it is much more comfortable to work in an indoor space with fresh air. So, as you see, good air quality is more than essential to provide an effective working environment.
An office air quality monitoring system can be very useful. The data from an air quality monitor can be useful when making decisions about ventilation equipment. By monitoring the number of pollutants in the air, you will be able to determine how often you need to change your equipment to maintain a high standard of air quality. You will also know when to take action when the pollution levels in your office are too high since sensors will be constantly monitoring air quality.
Stepping aside from the idea of health benefits environmental monitoring can bring to the office, we should note that it is also a good investment. It won't take up much space and will provide real-time readouts on total volatile organic compounds in the air. In addition, it will reduce costs in the long run as this technology has a very low energy consumption level. As you see, office space air quality monitoring can help you improve your work environment and save money, as well as your energy costs since it has low power consumption.
Monitoring Air Quality at Home
A home air quality monitoring system can be an excellent investment for those with health concerns. IoT platform sensors can help homeowners keep an eye on indoor air quality and avoid health problems. Such a system will alert you to dangerous airborne pollutants, such as mold and mildew. These substances can damage the structure of your home and cause allergic reactions in sensitive people. By monitoring the temperature and humidity, in turn, you can prevent potential issues and make smarter energy decisions due to the constant access to data on air quality in your home.
Another big advantage of using a home air quality monitoring technology is its affordability. Some models come with Wi-Fi connection capacities, so you can read the results from your smartphone or tablet using cloud computing. Most of these systems also come with a USB cord to recharge, allowing you to keep monitoring your home's air quality for four to six hours even while you're not at home. You can also purchase a wireless version of the monitor that allows you to see the readings in real-time, which can be very helpful when you are away from home.
A home air quality monitor is a simple way to protect your family from pollutants and mold. If you want a healthy home with normal temperature, humidity, and CO2 levels, you definitely should install an air quality monitoring system in your house. With a little research and analysis, you can find a high-reliability product with cloud computing support that suits your budget and lifestyle. Generally, there are many reasons to invest in a home air quality monitor. It is a smart investment and will give you all the necessary resources for effective data analysis on climate change inside the place you live in.
Asset Monitoring and Control
The ability to track the performance of assets using IoT can be an effective way to save time and money. The system also enables the organization to receive real-time information about assets, including their availability and state. With the help of IoT, an organization can monitor and maintain assets remotely, ensuring their safety and security. Additionally, IoT solutions can automate warehouse inventory, updating it automatically when a unit needs to be repaired. Such IoT monitoring technology can ensure high performance in organizations and provide for more effective networks.
IoT-based asset monitoring solutions are useful for predicting problems and promoting proactive maintenance. They provide real-time visibility of asset status and load distribution. They also enhance cost efficiency. It provides organizations with real-time insights into how assets perform and can be upgraded or downgraded.
IoT-enabled asset management solutions also ensure automation of the existing systems. Advanced IoT sensors allow companies to monitor assets using a cloud-based system. These sensors are easy to install and are compatible with multiple use cases and industries, so they are easily synchronized with any kind of technology the company operates on. The data gathered by the IoT sensor can really simplify the organization of different events, conferences, or simple team meetings.
The Internet of Things is an innovative digital technology that uses sensors to monitor and manage physical assets. IoT-enabled assets use low-power wireless sensors to monitor and report on their location and usage. With robust long-range IoT connectivity, plant operators can collect insights from remote assets, enabling them to access real-time information and make proactive decisions. This comprehensive picture of assets enables plant operators to pinpoint underutilized equipment, diagnose impending issues, and mobilize resources.
Application in Healthcare
What is more, IoT asset tracking technology can make major contributions to the healthcare industry. Healthcare is an industry that has a variety of assets. They require different storage conditions (specific temperature, humidity, and CO2 levels), transfer capabilities, and maintenance schedules. By using IoT-enabled smart asset monitoring, healthcare providers can save time and money and achieve more with spending less. IoT monitoring devices can also simplify and streamline processes for healthcare workers so that they can focus on the core mission of improving patient outcomes instead of wasting time on setting the access to different assets management, manual big data analysis, or regular checks on sensor maintenance. This technology improves the overall efficiency of facilities and reduces costs.
These are just a few of the IoT monitoring devices that can be used in buildings. There are many other uses for these devices aimed at ensuring the safety of the people inside the building. These devices can also help prevent fires and other disasters. They are an essential part of the building security network and should be installed wherever there are flammable liquids and toxins.
Requirments to the Indoor IoT Monitoring Devices
When choosing IoT devices, first of all, companies should consider the battery life and size. IoT devices should be technologically advanced while still being small enough to attach easily to physical assets. They must also be affordable because not a lot of businesses can spend big amounts of money on indoor monitoring and control. That is why for monitoring devices to be cheap arises a necessity for low energy consumption. These requirements are key for indoor tracking devices.
As the number of sensors and their capabilities increases, so do their communication requirements. For example, in a hospital, the sensors are often located within a building to detect an emergency or to monitor critical health conditions, so these devices have to be highly reliable and all the personnel should have quick access to them. In a large warehouse or other business environments, the high connectivity level of devices is essential to share data and make necessary changes on the spot. Additionally, IoT systems should be able to track and monitor inventory, which may be sensitive to temperature.
What is more, these sensors can be deployed in sheltered housing for the elderly. The high levels of CO2 in buildings can affect cognitive performance which is why it is really important to collect data on the air condition. With IoT technology sensors, you can ensure that indoor air quality is optimal. For this reason, the high quality of IoT devices is important in the abovementioned industries.
Discover more about TEKTELIC Indoor Environmental Technologies
TEKTELIC offers a wide range of IoT applications focused on indoor environment monitoring. First of all, TEKTELIC has different kinds of sensors that can provide real-time indoor monitoring by utilizing a simple Bluetooth connection. The sensors are easy to install and maintain, and the long-life battery along with the excellent wireless performance make them ideal for profound indoor coverage.
The main device TEKTELIC offers for volatile organic compound monitoring is the BREEZE-D. The TEKTELIC BREEZE-D supports auto-calibration or manual calibration, ensuring accuracy and reliability. It also has an easy-to-use interface, making installation and maintenance simple. This sensor lets you review the data and provide actionable insight. It displays measurements over Bluetooth via E-Ink Display Tablet, so this sensor data solution is really convenient and cost-effective for indoor environment control and monitoring.
One more effective device TEKTELIC offers is VIVID. This small sensor has a really extensive range of use. It can track humidity level, temperature, light, movement, motion, detecting leaks, open/closed doors, and windows. In comparison with other environment monitoring sensors, it has such benefits as really convenient size, long battery life, and extensive support for different smart home and office IoT applications.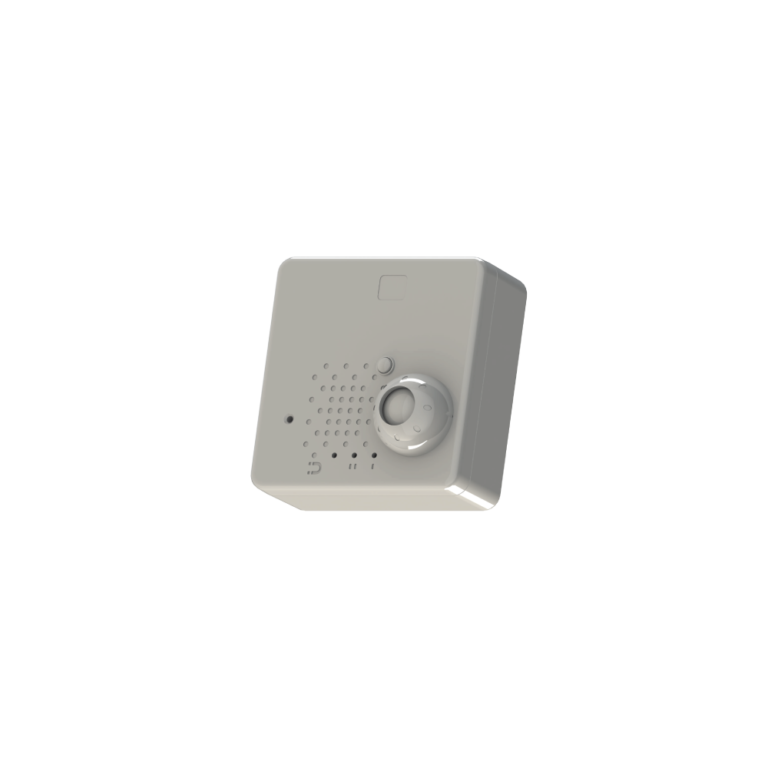 TEKTELIC has also a really useful SPARROW. This device can monitor assets in complex RF environments such as medical and industrial. Enterprise Asset Tracker gives a user an opportunity to transmit data on a long-range with low energy consumption using Bluetooth. It has an accelerometer to accommodate event-based start-up and due to this has minimal battery usage. More importantly, this device is perfectly compatible with all the TEKTELIC end-to-end solutions.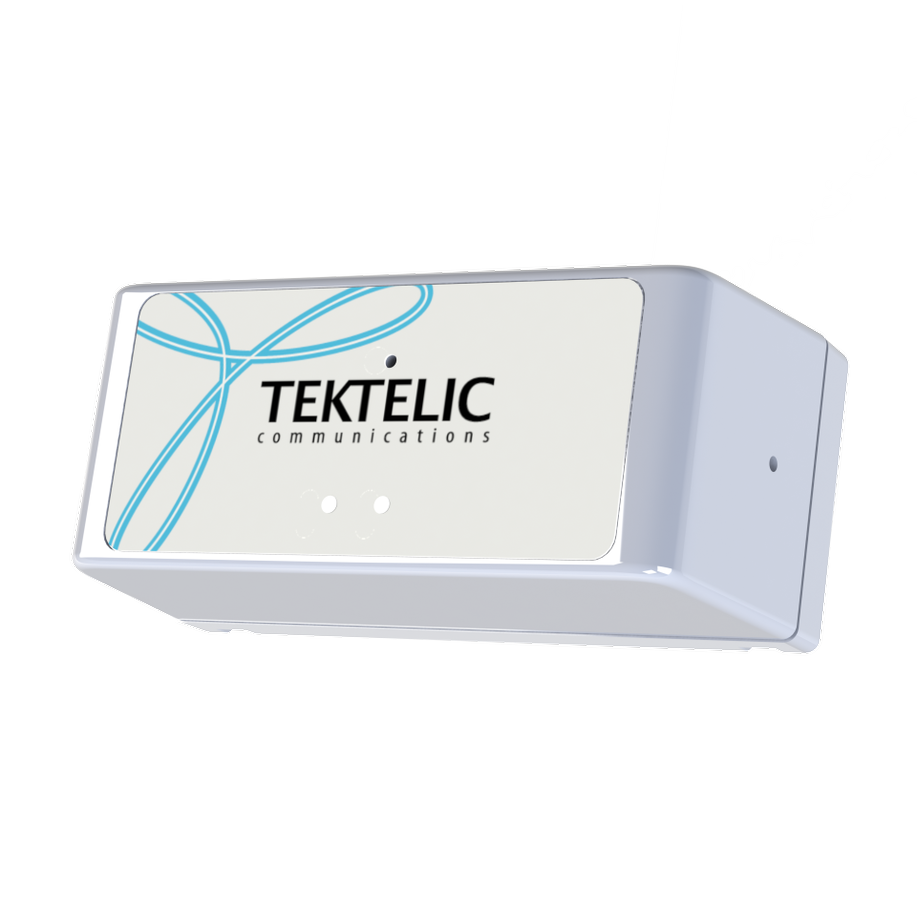 What is more, TEKTELIC has already successfully integrated its environmental sensor technology into the real indoor environment. A stunning example is a TEKTELIC partnership with Conserv to provide Conserv with a secure, reliable wireless solution for monitoring unique artifacts in collections archives and exhibits.
The partnership shows how the IoT is revolutionizing the world and improving operational efficiencies. The collections industry can benefit from better insight into their assets and preserve the cultural integrity of their assets. The company integrated KONA Micro IoT Gateway and Smart Room Sensors to be sure that humidity and temperature levels are within the normal range and do not exceed the accepted rate.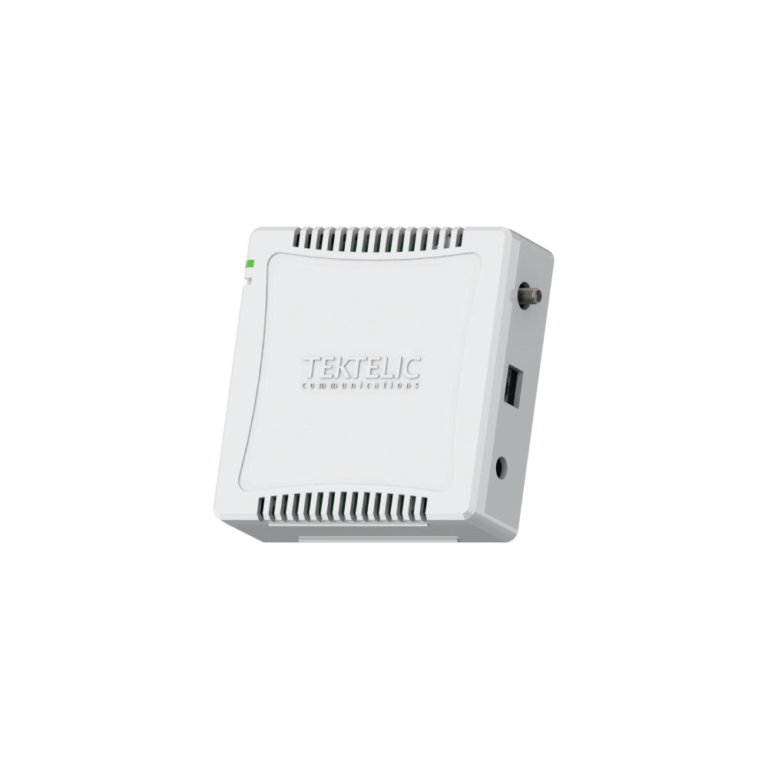 In general, the IoT sensor technology that TEKTELIC offers to the customers really can solve a lot of problems currently existing in indoor control and monitoring. For example, it will be easier to find out the roots of some respiratory problems, or productivity decrease.
So, if your workers have health problems in the workplace or you want an objective assessment of the air quality of your home or workplace, it's really important to implement a sensor data solution that is safe and has high-reliability levels.
Aside from the health benefits, IoT sensors for indoor environmental monitoring can really facilitate asset tracking or increase the safety of the indoor environment in terms of fire protection, leaks protection, etc. You should also remember that these solutions are cost-effective and will optimize the use of your budget allocated for indoor control and monitoring. That is why IoT can be called a universal solution for indoor tracking.
In case you want to know more about TEKTELIC indoor solutions and sensors, be sure to reach our sales team.
To be informed about our
latest news 
subscribe to our newsletter