Approaching the Challenge to Connect Different Smart Devices Into One Smart Building IoT Ecosystem — Solutions we Offer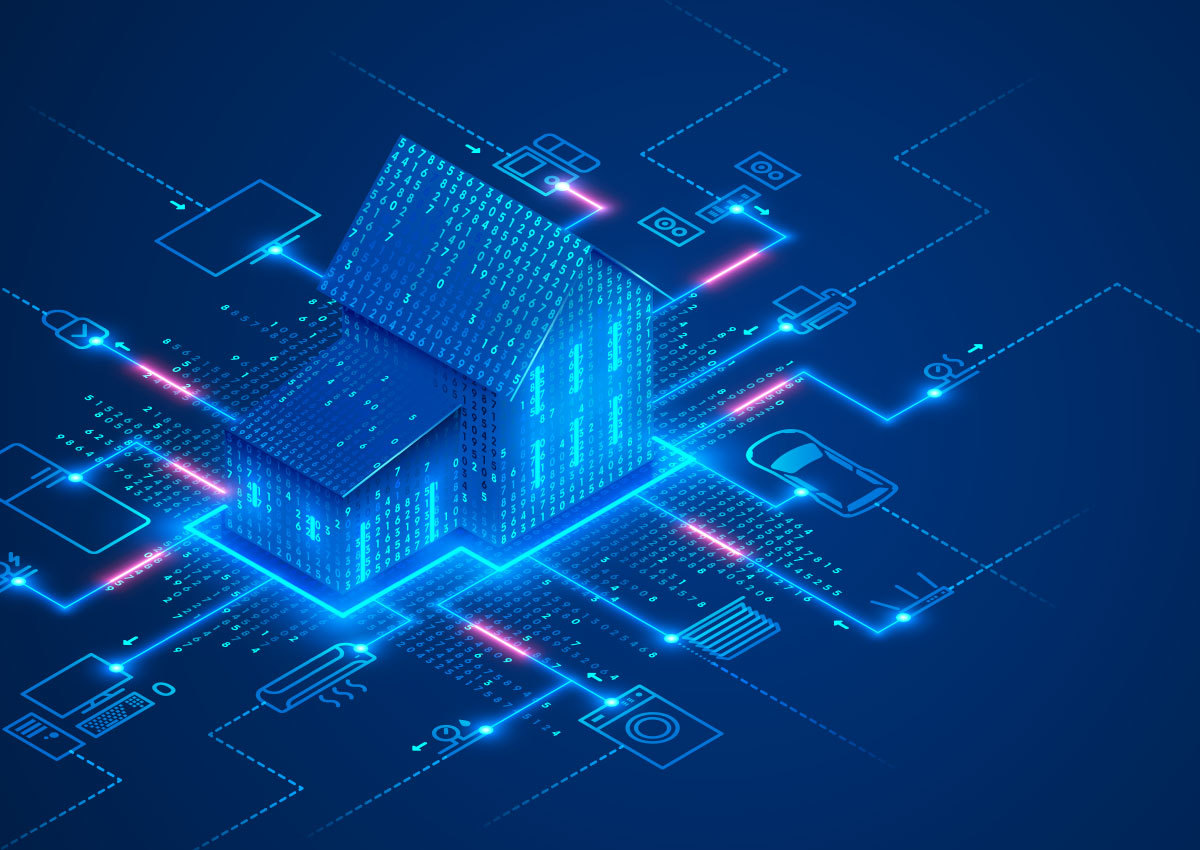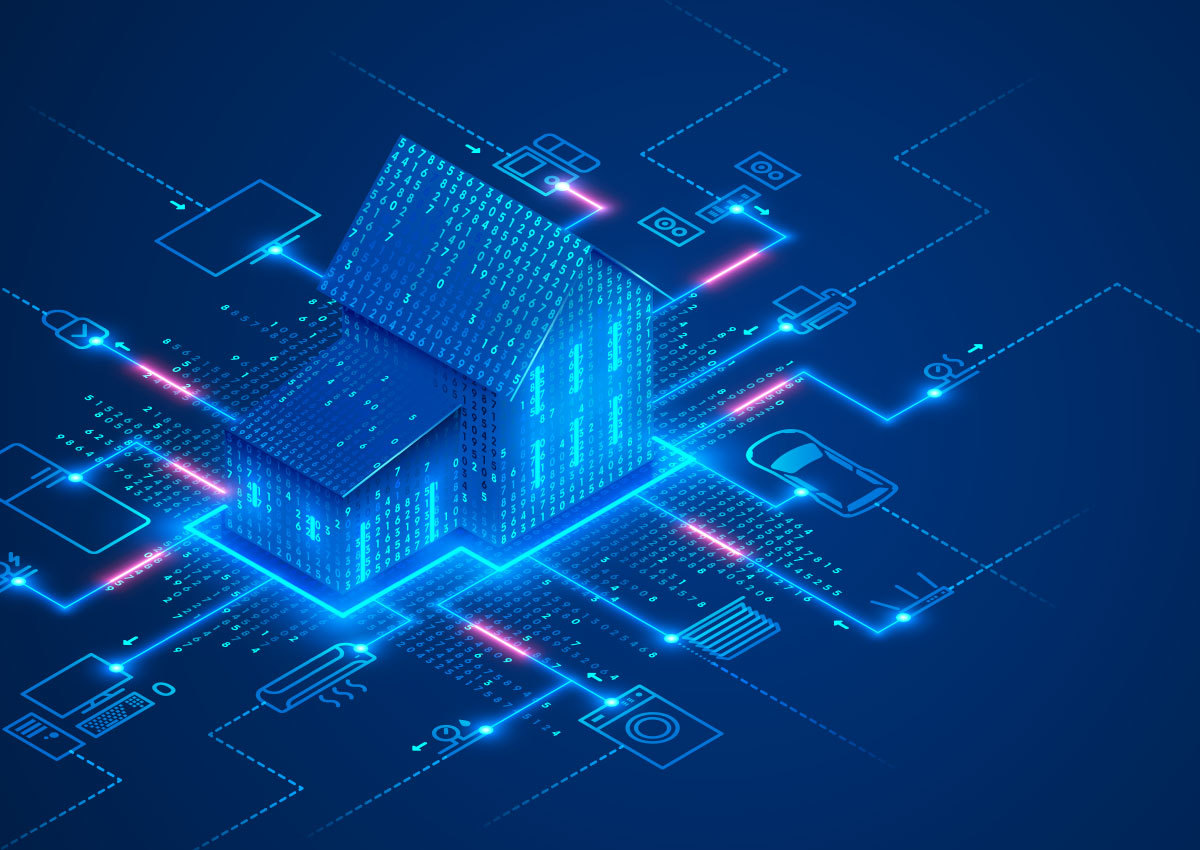 An IoT ecosystem is made up of several different components that are designed to interact with one another….or not. Smart buildings have become a common thing in the modern world, so more new services appeared on the market and not all of them can be interconnected and included in one smart building ecosystem. It creates a challenge of integrating IoT solutions for smart buildings into one building operating system. With this information gathered, we understand how real the problem is and that is why create efficient solutions, which connect to each other and are fully integrated into one IoT platform for smart buildings. So, if you are anyhow interested in IoT smart building use cases, you will find useful solutions we offer.
What is the IoT Ecosystem?
An IoT ecosystem is a collection of smart devices that are interconnected to one another. These connected devices have varying characteristics and are dynamic. IoT ecosystem components include IoT sensors and actuators, which monitor the environment around them. Usually, the ecosystem contains IoT applications and devices from device manufacturers, application developers, and service providers with possibly different software and network connectivity options. As the Internet of Things technology evolves, so must the ecosystems that support them.
An IoT ecosystem includes many components, including devices, sensors, actuators, and networks. Devices are connected to one another and must be able to communicate with each other to work properly. IoT ecosystem examples are extensive and can be found more and more frequently with building owners starting to understand all the benefits of IoT-based systems.
What are the Main Functions of Devices within the Ecosystem?
IoT applications in smart buildings perform various tasks and help building managers, tenants, or owners gain insight into the different processes happening inside the building. Devices need sensors and actuators to measure and monitor their environment, gathering real-time data. For example, a proximity sensor can detect if someone is nearby, a light sensor can detect when it is dark outside and light needs to be turned on, and other sensors can detect dangerous particles in the air. These components will allow you to monitor various aspects of your building and make necessary adjustments.
Smart devices and IoT technologies in a smart building ecosystem can help create cost-effective smarter buildings with advanced control systems and low energy consumption. In order to improve building performance, you would probably implement IoT smart building solutions focused on home automation and monitoring of the environment. IoT for smart buildings allows monitoring of air quality and detecting gas leaks in the workplace or in residential buildings. Smart electronic locker solutions being a part of security systems also comprise the IoT ecosystem and are able to adapt to changing environments. These smart lockers also decrease security risks and enhance access control within connected buildings.
What are the Best Ways of Connecting IoT and Smart Buildings?
In order to enable interoperability between different smart building IoT solutions, each device must be able to provide a machine-readable description of its capabilities and send data generated in a readable form. An actuator uses live data from sensors to take action. For example, an actuator can turn on the lights automatically when it gets dark outside, or activate an alarm when a nearby sensor indicates danger. In IoT systems, interconnection and integrity are the two main things necessary for the smooth functioning of the new technology.
Consider the Connectivity Options
Smart solutions connectivity is a major part of a successful IoT implementation. To make IoT devices work together in an ecosystem, they must be authenticated, configured, and monitored. This requires such smart building systems that can handle large amounts of data and are flexible enough to meet the demands of an ever-changing environment. In addition, intelligent devices should be scalable and secure, which is particularly important given the fragmented nature of the Internet of Things ecosystem.
IoT devices usually have a CPU and a network adapter. These devices can be connected to the internet or operate in private networks. Besides, they can be configured by software applications. Some devices even have integrated web servers, which makes it easier for users to control their intelligent sensors. When set up properly, the user interface provides a way to see what is happening in the system, and the user can take action based on the information.
Pay Attention to Management Software
IoT device management enables network administrators to manage and monitor all the devices that are part of an IoT solution. This enables administrators to troubleshoot issues and update firmware for devices. They can also decommission devices as needed. A reliable device management system is essential for enterprises looking to adopt IoT and integrate it into a system of connected devices.
With well-organized IoT device management, you can group devices by function, level, or security requirements. For example, sensors in one room can be grouped with sensors in another room. Similarly, rooms on different floors can be grouped together if their functions are similar. This can make the process of monitoring devices more efficient and reduce errors caused by human intervention.
When choosing IoT device management software, look for cloud-based and feature-rich management tools, which are compatible with new technologies. A cloud-hosted platform can help IT teams manage all aspects of IoT technologies. It can also integrate AI and machine learning to analyze data against operational configuration. For example, if a machine is malfunctioning, the user can remotely bring it back online in a matter of seconds.
A reliable software management system is also important for ensuring that devices are operating properly and transmitting the required data. If a device fails, it can be a huge liability for a company. With this in mind, remote device monitoring of buildings' smart technology is vital. It allows companies to ensure that all of their devices are connected and have set up data transfer.
Choose Trustworthy Hardware Provider
In IoT, connectivity is provided by a hardware element, called a gateway, which connects a device to the network and to other smart devices. There are different types of gateways, which vary in their connectivity options or network systems. Some gateways support only Wi-Fi connection, while others support cellular and others are focused on more narrowly used networks such as LoRaWAN or NB-IoT, Sigfox, or any other. The most important thing here is to look at the gateways, which a) are able of collecting data from different buildings' smart appliances and b) receive information from sensors regardless of the IoT developers of these devices.
Wi-Fi
One of the most popular methods for connecting smart devices in buildings is Wi-Fi. This type of connection uses a centralized hub to communicate with other devices. It can be controlled using a mobile device and sends the information received to data storage. However, this type of connection has a limited range. This means that if you want to use your IoT device outside of the particular apartment or unit, you'll not be able to do so, as coverage is too limited.
Embedded Networks
Another popular method for building smart spaces is to use embedded networks. This technology can connect objects to each other and provide information about their surroundings. Embedded networks are becoming commonplace and are becoming indispensable building blocks for creating smart spaces. They are also known as "smart artifacts," and researchers have been trying to harness the potential of embedded networks to serve as sensors and actuators in buildings.
Bluetooth
Another communication protocol used for the Internet of Things is Bluetooth. This protocol is widely used for personal devices and is scalable, power-saving, and flexible to market innovations. Bluetooth and LoRaWAN are two other IoT protocols that are growing in popularity and for a pretty good reason.
Smart Building Solutions we Offer
TEKTELIC pays attention to the market demand and needs, so we create such sensors and gateways, which can be integrated into one home automation system regardless of the presence or absence of third-parties technologies. Our smart building devices can be seamlessly integrated into one ecosystem even without technical team intervention.
We cannot fail to mention TEKTELIC gateways here as they are designed in such a way, that they can receive and process data even from third-party devices. For a smart building environment, TEKTELIC has KONA Micro IoT Gateway. It is equipped with smart functionality of battery backup and data protection. This gateway is an ideal choice if you need to manage air quality sensors or smart meters sending massive amounts of big data in smart homes or commercial real estate. KONA Micro has a plug-n-play operation option, so it will not be difficult to deploy this gateway even for inexperienced users. Besides, it is good in terms of energy efficiency as operates under a low-power LoRa protocol.
Such sensors from our portfolio as COMFORT and VIVID are also can be easily added either to your existing ecosystem or to a new one you want to create in a smart building. COMFORT is a small but multifunctional sensor, which monitors the temperature, leaks, humidity, open/closed doors, and light, and can be used for predictive maintenance. This sensor is extremely lightweight and has a variety of deployment options. You can connect it to HVAC systems and it will trigger ventilation or A/C when the temperature is too high or low. The life cycle of the devices is quite long as well, going up to 10 years.
VIVID in this discussion occupies a solid place as well. It shares all the features COMFORT has and, in addition, has a PIR lens to detect motion, which is a useful feature for detecting room occupancy and managing space. Data protection level is high for both sensors as they transfer data in encrypted packages, which can be read only by an assigned gateway.
What are the challenges IoT-Based Smart Buildings Can Possibly Face?
What are the challenges for data gatherers in the IoT? The first and obvious answer will be privacy. IoT technology collects sensitive data from users and privacy is their biggest concern. As more IoT providers enter the ecosystem, end-users need to consider their security before buying and trusting letting them to data management. Providers of smart building solutions should ensure that their products use secure authentication mechanisms that are reliable. This is done by signing new code with a trusted public/private cryptographic key pair. Without this security measure, new code can be sent to IoT devices without the manufacturer's knowledge. This creates risk and opens the door to hackers.
While there are many standards that govern the strength of encryption keys, many IoT production companies still use weak algorithms, which make it easier for hackers to determine the private key. Furthermore, compromised devices are also susceptible to distributed denial-of-service attacks, which involve multiple devices flooding a network and causing it to fail.
Designing security protocols for IoT devices is a challenging task for organizations. As the IoT ecosystem becomes more complex and inclusive, it is essential to design policies that address the specific challenges presented by the environment. Data protection must be built in the development process and be considered one of the most important parts of sensor creation. Because IoT appliances send data, they must be able to be trusted by users and manufacturers. One of the ways to ensure that these devices are secure is to use digital certificates, show them to building owners and ensure that no legal challenges will not be involved.
Summing up
Building an IoT ecosystem in a smart building requires a systematic approach. It is crucial to develop well-developed software, including data analytics tools and security solutions. The system must also provide a method for users to communicate and interact with each other, easily access data collected and control smart buildings remotely from basically anywhere. The ecosystem should also include policies that protect the company's information as well as the privacy of its employees or smart home residents.
An IoT ecosystem is a comprehensive system that connects various devices, cloud computing technology, and end-user into one unit working for a single goal. The system enables users to view, manage, and control the data generated by these devices, and use it for predictive maintenance, or well-being improvement. Smart building IoT use cases are extensive and create a wide array of possible applications. A thoroughly created IoT ecosystem is an essential component for smart buildings, being a comprehensive one as well, it will help end-users to take advantage of smart technology in general.
IoT has many applications and uses, and it can make processes more efficient and safer. For instance, IoT devices can monitor remote machines and trigger preventive maintenance in smart buildings. If you use a holistic approach to the creation of such ecosystem for your smart building, you will definitely start seeing and experiencing the benefits of one of the most promising business models right away. In case, you need help or a provider to organize such an ecosystem in your smart home or commercial building, make sure to drop a line to the TEKTELIC sales team, they'll be happy to help.
To be informed about our
latest news 
subscribe to our newsletter