How is IoT Reshaping Building Management?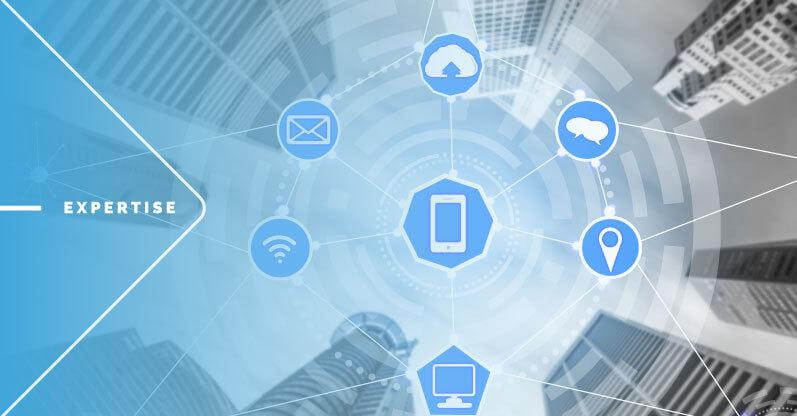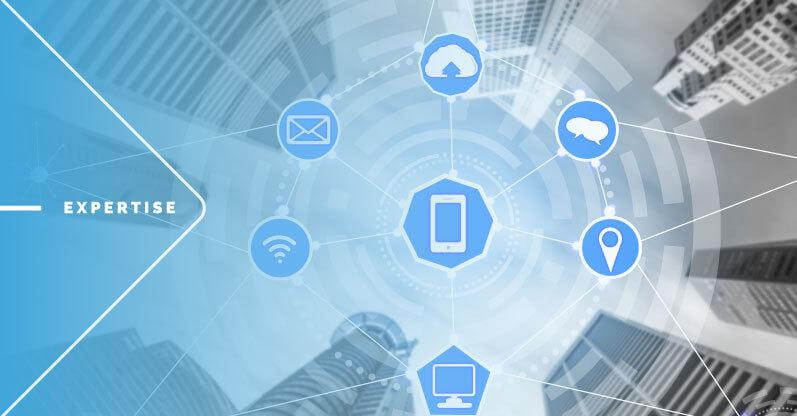 The Internet of Things (IoT) is revolutionizing building management systems (BMS) and can improve the process from the ground up. By installing building automation systems and sensors to monitor equipment, diverse building functions, entry and exit doors position, the IoT smart building automation devices allow facility managers to see what is going on in their buildings and make appropriate adjustments to reduce energy costs and increase efficiency. Smart building technologies, in general, are changing the building management systems from the core, moving them towards world green building trends.
The IoT can help reduce costs by increasing operational efficiency and providing building owners with more timely information. According to Memoori Research, the global market for IoT in buildings will reach $84.2 billion by the end of 2022. The connected devices will make building management technologies more intelligent and alert facility managers to any potential problems connected to energy consumption, waste management, and facility management. The connected devices will make buildings more energy-efficient, which in turn will reduce maintenance and energy expenditure.
Things you Need to Know about IoT Smart Building Technology
The IoT building automation technologies are changing the way that buildings function. Smart technologies enable remote connectivity that allows service contractors and facility teams to monitor and troubleshoot equipment remotely. As IoT smart technology expands, there will be an increased demand for user authentication strategies and secure network connectivity. In the nearest future, IoT-powered buildings and visual dashboards that gather data will connect building operations systems and provide powerful analytics useful for cost and energy savings and environmentally viable choices. The IoT is revolutionizing the way we think about entire building administration.
The IoT has revolutionized building systems operations. Currently, traditional systems used to monitor energy consumption are replaced by IoT technologies and the green building movement. With IoT applications in smart buildings, it has become possible to monitor the energy usage and the temperature of buildings remotely. With IoT, you can measure how many people are inside the building and how much power they consume. The smart building IoT solutions can also help you to monitor the overall energy use, cut costs, and make alterations to facility management. The IoT and smart buildings technologies are the finest technologies to improve operational efficiency and create sustainable space.
How Smart Building Automation Can be Helpful for Buildings?
Smart building IoT use cases are vast and go beyond organizing green and sustainable space and energy savings. Internet of Things (IoT) devices or sensors connected to LoRa can help create intelligent cloud-based interoperable networks. Battery-operated IoT sensors and other devices can collect data in real-time, communicate with each other, and act as needed, alerting building staff or other workers in the BMS sector. The data collected with the help of IoT technology will help the building owners sensor data and manage their buildings better due to the automatic execution of most of the processes. By making the data available to building managers, these systems will improve occupant satisfaction and increase property value. A building with different IoT technologies is a smart one, which can be incorporated with different service innovation and IoT building automation technologies.
Better Control
Technologies for smart buildings, IoT sensors, and systems can optimize energy efficiency, as intuitive equipment reconfiguration they provide, can lower energy consumption, and give all the necessary data for the most environmentally viable choices. IoT technologies can detect problems before they are even noticed by facility managers, so then they act accordingly to keep higher energy efficiency. Connected buildings technologies can help prevent unnecessary disruptions and save energy while improving occupant comfort and building's controls. Additionally, an IoT implementation can optimize wireless utility submeters, maintenance scheduling, and BMS functionalities.
Sustainability
The underlying architecture is becoming more sustainable, especially considering current climate change. The energy efficiency that IoT devices can ensure will be helpful in reducing carbon dioxide emissions and pollution of different kinds. IoT-based systems can monitor the CO2 levels, which are increasing over years. IoT sensors, in turn, can be used to monitor temperature, air quality, and more. That is why, it can be safely said that IoT sensors can save energy of the building, and partially save planet ecology.
Saved Costs
Smart appliances related to building management can greatly reduce costs on repairs and maintenance. According to recent research, Housing Associations in England spent a combined £5.51bn on different kinds of unexpected repairs and maintenance [1]. The interesting fact here is that with IoT these figures can be reduced significantly. For example, Morgan Sindall Group has launched a new technology that can save housing landlords up to £550m per year. This figure may sound unrealistic to you but their goldeni platform can provide tenants and landlords with real-time information about internal environmental conditions such as temperature, air pressure, light levels, humidity, carbon dioxide, heating condition, water leaks, and gas consumption. Besides, this platform not only gives you a report with the information but also provides practical recommendations on how to ensure a healthy and sustainable indoor environment. Imagine, if only one platform can save you such an amount of money, how much money you can save implementing a range of connected sensors or TEKTELIC end-to-end solutions.
Improved Efficiency
Smart devices are already well-established in the building market. These sensors allow for greater data sharing and improved building control. Even a single IoT device can be used to monitor almost any gadget in a building, and the IoT gateway can be programmed to connect specific parts of a building with specific components. Such smart devices can even analyze the performance of a building's interior appliances.
The IoT technology, in addition to making the facilities manager's job easier, can also alert them to potential problems, giving necessary data for establishing a predictive maintenance system. IoT devices will enable you to improve the efficiency of HVAC, lighting, and other aspects of your building. Thousands of sensors in a building can be logged and checked by a remote automation system on an IoT basis. This will give you an overview of all aspects of the building operation. Ultimately, you'll be able to improve the efficiency and safety of a building.
What is Included in Building Automation Systems?
A building automation system consists of many items such as the buildings' HVAC (Heating, Ventilation, and Air Conditioning) systems, elevators, escalators, fire alarms, emergency generators, and other critical gadgets. When a problem is sensed by one of these devices, it sends an automated signal to the facility manager so that they can take appropriate action.
A smart building technology program can be an effective tool in a facility. This type of technology also allows you to automate many key functions in your facility, including lighting and HVAC systems. However, you shouldn't start monitoring each part of a construction system because it can overwhelm you. Start from something small – monitoring the performance of an air handler or lighting fixture – and gradually increase your efficiency as your experience with this system grows. Following this scheme, you will be able to create a building automation system and include your building in the IoT ecosystem.
The Role of TEKTELIC in Reshaping Building Management
TEKTELIC is a company that specializes in the design and implementation of IoT-connected sensors for buildings. Our sensors are designed to help building managers reduce their energy consumption, improve air quality, and conserve natural resources. TEKTELIC's sensors are distributed assets, which means that they can collect data from anywhere in the world. This allows building managers to have a global view of their buildings and makes it easy to identify and solve problems. TEKTELIC's sensors also use machine learning algorithms, which allow them to get smarter over time.
TEKTELIC can offer reliable smart building devices and solutions to improve the environment. First of all, we have a VIVID with the help of which you can easily monitor the temperature, humidity, light, movement, and position of the doors/windows. This device will help you keep the optimal temperature and humidity levels in the indoor space based on the indicators. What is more, you will save considerably on energy costs since this sensor will constantly show you where the light is on without any movement in space (so, it is not needed and used without a purpose). VIVID is a great choice if you need to make your indoor environment the most efficient and cost-saving.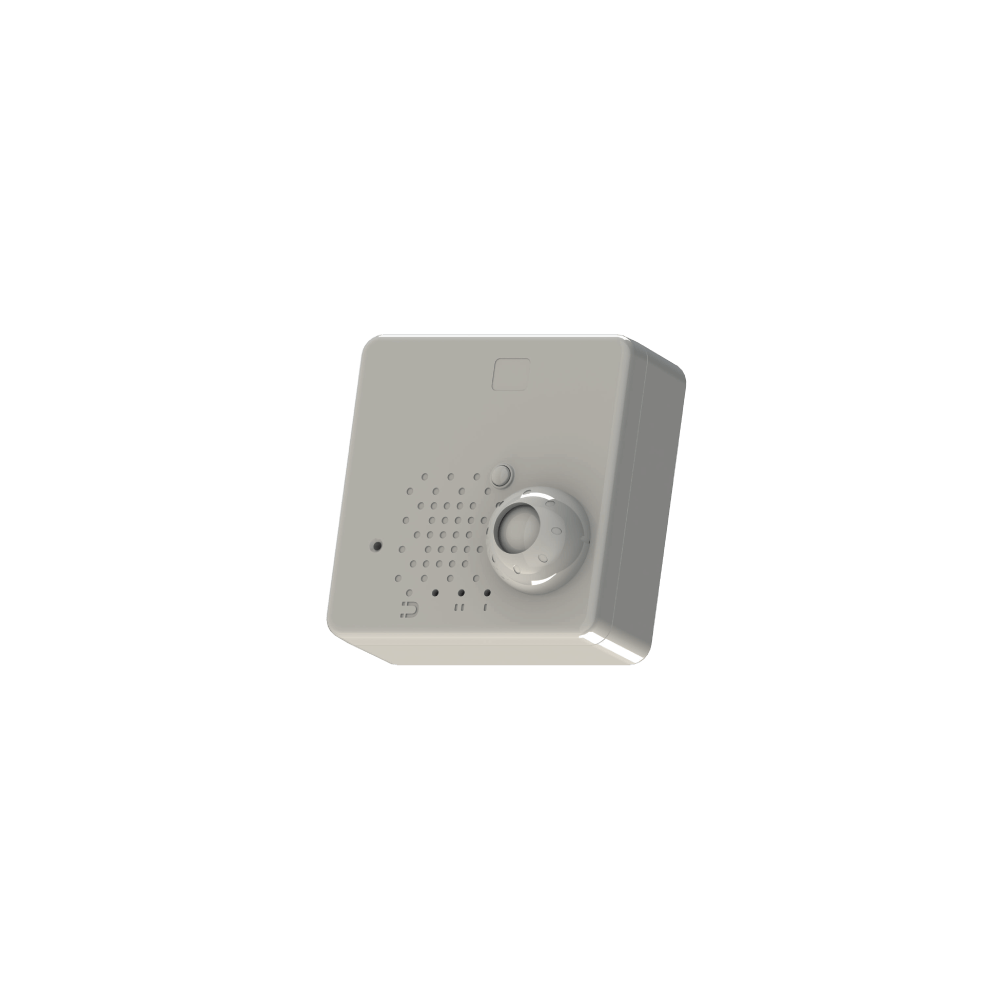 Another TEKTELIC device that is used in indoor management and control is KONA Micro IoT Gateway. This gateway can connect all the devices you have in your building into one system, and is very cost-effective. When it is deployed, you can use easily configure it and ensure the coverage with 'Always On' connectivity. One of the best features of KONA Micro IoT Gateway, in turn, is its battery backup so it can continue operating even if the main site is out of power. This gateway is a great choice for any indoor environment, regardless of whether it is commercial, residential, or used for other purposes.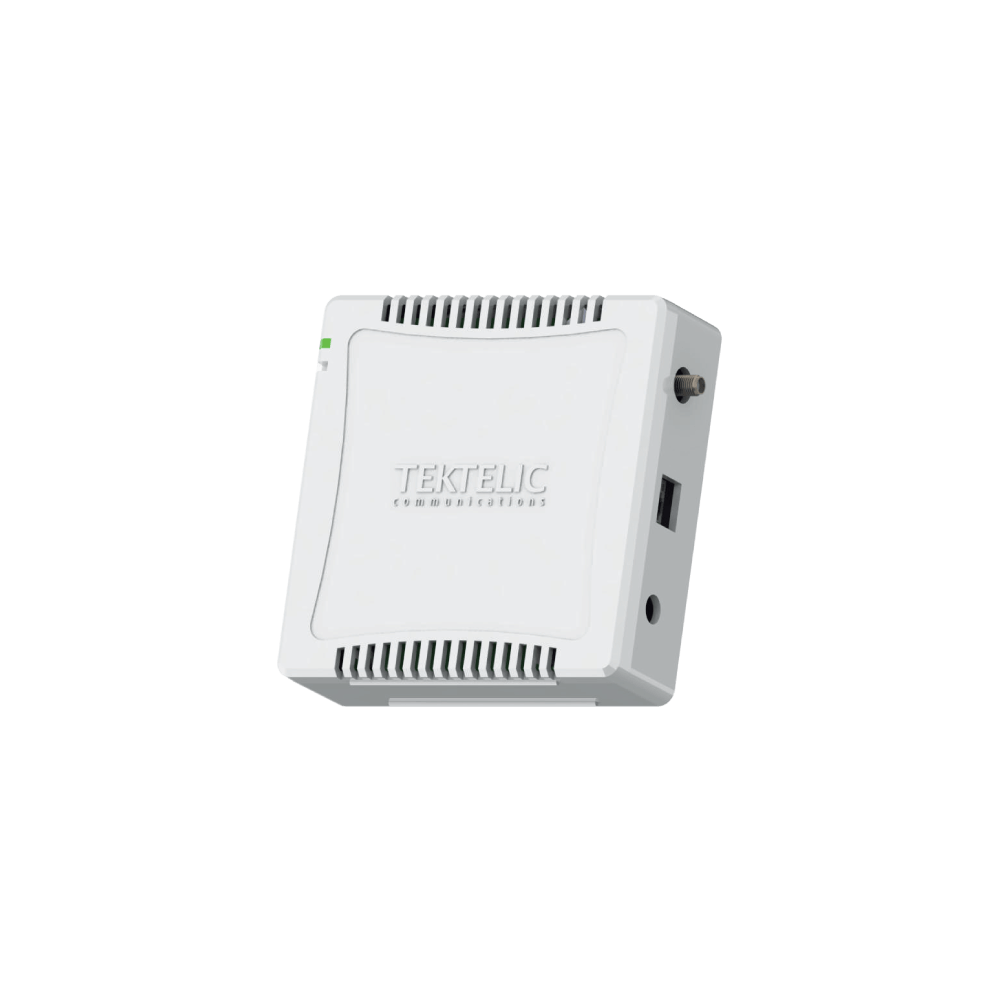 TEKTELIC is committed to helping building managers reduce their environmental impact and improve the quality of life for their occupants based on automatically gathered data. Our sensors and gateways are the perfect solution for reshaping building control and will help facility managers save energy, conserve resources, and improve air quality. That is why, if you are a building manager, building owner, or facility manager, you should start investing in IoT.
TEKTELIC Company can help you get acquainted with IoT-powered sensors and solutions, and provide all the necessary help. So, don't hesitate to get to our sales and support team with any questions and inquiries.
1. Inside Housing, 'Repairs and maintenance tracker 2021: How much is each housing association spending on repairs?'.
To be informed about our
latest news 
subscribe to our newsletter